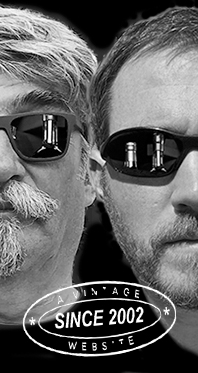 Home
Thousands of tastings,
all the music,
all the rambligs
and all the fun
(hopefully!)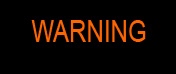 Whiskyfun.com
Guaranteed ad-free
copyright 2002-2022



A little bag of young barrelled Glen Moray

| | |
| --- | --- |
| I believe the indies really did a lot for Glen Moray in recent years. The Distillery had some great small batches as well, but those used to fly under our radars. Having said that it was interesting to try variants of the experiments that they used to do at Glenmorangie under another flag, such as some with virgin oak, various kinds of American oak etc. I remember a good Mountain Oak, for example, but anyway, we'll rather have indies today… | |

Glen Moray 12 yo 2007/2020 (46%, The Whisky Lodge, Orcines, bourbon barrel, cask #5450)


An impeccable, very coherent range of natural, drinkable malts. Always recommended. Colour: straw. Nose: stresses the mineral, more austere side of this malt, as well as white fruits, artisan bone-dry cider, graphite oil, crushed chalk, then some kind of camphorated porridge. Very nice, intriguing, but a little scary… Won't the palate be a little difficult?... Pure rethoric, I'm sure it won't. Mouth: we're fining the same kind of profile yet again, and indeed its austere, peely and chalky, but a few bonbons and marshmallows have made it easily approachable. Banana foam, pear drops, a little vanilla sugar… As usual, the 46% work very well, it's a perfect strength. Finish: medium, with bags of apple peel, green pears, ans a touch of thyme in the aftertaste. Or thyme honey. Comments: as expected, impeccably close-to-the-malted-barley.


SGP:551 - 86 points.

Glen Moray 13 yo 2007/2021 (52.5%, Maltbarn, bourbon cask, 160 bottles)


Maltbarn, another impeccable, very reliable little whisky house. Colour: straw. Nose: this one's pretty chalky too, I'm even finding tiny whiffs of washing powder. Very similar profile as that of the Orcines, both whiskies being almost identical. Green pears, apples, porridge, mineral oils… With water: would become grassier. Grape pips oil, white calvados, chalk… Mouth (neat): this time again the palate's a little sweeter and fruitier, although this one would be firmer and perhaps a little more on citrus, grapefruits, citrusy hops… Very good. With water: there, marshmallows and lemon and pear drops! Finish: very good indeed, rather long, a little hoppy. Apple peel in the aftertaste. Comments: a subtle variation on the very same theme.


SGP:551 - 86 points.

Glen Moray 13 yo 200/2020 (50%, Thompson Brothers, 2 first fill barrels, 532 bottles)


Colour: straw. Nose: similar again, naturally, except that this one would be fruitier, more extravagant, with even more Haribo-y things, more Jell-O, wine gums and, indeed, some very citrusy hops. I cannot not think of Lagunitas. With water: chalk and wool. Funnily, the fruits went back into their shells, so to speak. Mouth (neat): a little chalky indeed, then once again on bags of sweets and jelly candies of all kinds. Candyfloss, fruit liqueurs, syrups. The texture is pretty syrupy indeed. Icing sugar. With water: once again, more citrus, more IPA, more hops, grapefruits… Finish: pretty long, chalky and fruity. Green melons, cantaloupes, citrus. Comments: as good as these batches get, you just have to like them fruity. But who doesn't?


SGP:651 - 86 points.

Perhaps a 2008 for a change?

Glen Moray 12 yo 2008/2021 (56.4%, C. Dully Selection, barrel, cask #5664, 185 bottles)


Colour: white wine. Nose: it is different, rather grassier, more on skins, zests, peel, paraffin, lamp oil, green bananas… A coffee spoon of mashed turnip, perhaps, a little acidic yoghurt, fresh buns, whey… With water: gets much rounder. Vanilla cream, vanilla yoghurt, brioche, fresh panettone and barley sugar/candy cane. Mouth (neat): it's a tighter Glen Moray, and yet there's more fruit paste, jelly… Angelica, greengage jam, a touch of fudge, custard… I would suppose the cask was more active here. A little liquorice as well. With water: indeed, candy cane. Very good, if a tad regressive. We're all getting older, are we not? Finish: medium, with a little caramel, fudge, nougat and sesame + peanut bars. High proteins. Comments: I wasn't totally sure but indeed, it grew on me. Very lovely tipple, displaying awesome evolutions once you've added drops of proper Swiss glacier water. I'm joking now.


SGP:551 - 87 points.

An even younger one as the last drop…

Glen Moray 8 yo 2012/2021 (60.3%, Scotch Malt Whisky Society, #35.286, first fill bourbon barrel, 'Xanthous Symphony', 235 bottles)


Picture of a previous bottling. Xanthous? Does that mean that this one's even paler than your average 8 yo ex-barrel malt? Colour: pale white wine. Nose: raw kirschwasser straight from the condenser. Sugar. Pear juice. I would believe water is mandatory, after all they haven't called this company the 'Scorch Malt Whisky Society', have they. With water: some grist, crushed barley, semolina, brioche dough… Mouth (neat): mirabelle eau-de-vie and sugarcane syrup. With water: it's very young but give it a little time and it'll become rewarding. This toddler will then shoot quince jelly, pear paste, curaçao, and indeed more sugarcane syrup. Or cane honey, as they sometimes say. Finish: medium, rather on bubblegum. Comments: I was scared but It turns out this youthful Glen Moray was having some pretty convincing arguments. Good, let's try to find more about the real meanings of the word 'xanthous' in this context. Would any natives be ready to help?


SGP:641 - 84 points.