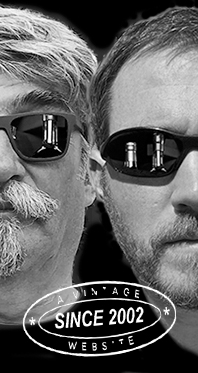 Home
Thousands of tastings,
all the music,
all the rambligs
and all the fun
(hopefully!)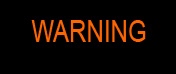 Whiskyfun.com
Guaranteed ad-free
copyright 2002-2022



A quintet of rather loco little Fettercairns

Another rising star. Well, it is at Château Whiskyfun, at least. Many indies are having some young Fettercairn these days, which I'm finding just very cool as the make is anything but boring.

Fettercairn 9 yo 2009/2018 (59.5%, WhiskyPeter, hogshead, 5 bottles)


A very tiny outturn here but it's true that we've already tried some whisky of which there was less than half a litre in existence. On the other hand, it was a Malt Mill (would you please stop bragging, S.?) Colour: pale white wine. Nose: a little hot and really all on butterscotch and maize syrup, but it's true that we're almost at 60% vol. Lovely nougat and not much of Old Fettercairn's usual wackiness. Water may change things… With water: gingerbread and fresh pumpernickel! Well, all kinds of seeds and nuts, plus a little mint. Mouth (neat): oh lovely! Wood-smoked pears, pipe tobacco moistened with armagnac (guilty as charged) and more nougat, with a dollop of lemon syrup. With water: lovely maltiness, once again a little less unusual than other Fettercairns, with notes of blood oranges in the background. Finish: long, cakier. Walnut cake and a hint of coconut. Comments: I've tried some other very young Fettercairns that had been rather more 'unready' than this one. Now, where are the other 245 bottles?
SGP:551 - 86 points.

Fettercairn 11 yo 2007/2019 (55.7%, Infrequent Flyers, hogshead, cask #801506, 303 bottles)


I've always found this series intriguing, but I haven't tried many. While no pilot, driver or captain would ever drink anymore, it's cool to find their vehicles on whisky labels. No? Colour: white wine. Nose: textbook pure sooty/smoky first nosing, with an acetic and sour development that cannot not make us think of a famous distillery in Campbeltown. A little earth and even compost. With water: indeed, leatherette, stearin, new 33rpm records, garden peat and cigars. Mouth (neat): good. Pure Highland malt with something extra, namely burnt butter, oils and waxes, plus some cracked pepper and cloves. This is the kind of unusualness that we were expecting. With water: gets in line. Marmalade and cake. Finish: rather long, saltier, a little burnt and gamey in the end. Dry aftertaste on cocoa powder, plus salt. Comments: proper Fettercairns should be challenging and a little hard to follow.
SGP:461 - 84 points.

Fettercairn 14 yo 2006/2021 (52.9%, Single Cask Collection, 1st fill bourbon barrel, cask #107662, 189 bottles)


From our friends in lovely Mozartland. I say their contribution to mankind cannot be overestimated – and I remember well that little Puch that I used to ride, many, many moons ago. Colour: straw. Nose: tough baby at this point. Plastics and polishes, green apples, rhubarb, grass… Water should help. With water: waxes are brought in, some butter too. Not too sure… Mouth (neat): pretty good malt with a dry and oily base, plus some coconut and vanilla from the barrel that may feel, to be honest, a little importune. Let's dig deeper… With water: I think I'm bad at handling these ones. For starters, it would seem that I just cannot find the right amount of water. Fettercairn can be a real pain in the neck! Seems that I've unleashed tons of plasticine, there. Finish: medium, rather nicer, with some sour fruitiness. Rounder, sweeter aftertaste. Comments: perhaps not a malt for control freaks. And not sure Fettercairn and 1st fill do tango very well. There, that's just a personal opinion.
SGP:551 - 80 points.

Fettercairn 16 yo 2005/2021 (53.2%, Morisco Spirits, sherry cask, 72 bottles)


Another micro-bottling, but macro-spirits may be found in micro-bottlings, precisely. Colour: gold. Nose: this is closer to the officials, with more fermenting fruits, rotting bananas, earths and roots, Madeira and mustard, even horseradish, leather, bay leaves… In short, this is Fettercairn. With water: compost and damp earth, then fresh concrete. Appropriately loco. Mouth (neat): impeccable chemical and rotten arrival, then lemon liqueurs and jelly babies. Tobacco. A fight in your glass. With water: calms down but those chemical tones keep looming in the back. Finish: rather long, jammier. Plastics and burnt herbs in the aftertaste. Comments: indeed, loco Fettercairn. I insists, Fettercairn never gets boring.
SGP:562 - 83 points.

I think we need a well-aged conclusion.

Fettercairn 24 yo 1995/2021 (53%, Thompson Bros., refill hogshead, 20 bottles)


Another tiny outturn! There's an intriguing 'Error 502' mention on the label, so let's proceed with caution… Colour: golden green straw. Nose: I don't know. Some rotting bananas, evading mangos, vanishing pears, some weird tobacco (Turkish?), some artisanal mead for sure… Well, litres of artisanal mead. And God knows that proper drinkable artisanal mead is not easy to make (believe me, I've tried). With water: old butter, cider apples and almond paste. And artisanal mead. Mouth (neat): oh, no… This is too difficult, fizzy, extremely drying, we're crunching some mocha beans. I think the engaging brothers are pulling our leg this time. With water: better for three seconds, then just impossible. Haribo's Tagada Strawberry gummies and crunching pipe tobacco. Pipe tobacco should be smoked, not eaten. Finish: medium, okay at first, then terribly drying. Comments: good fun with this one. To be poured to friends you wouldn't like to ever see again. Bad gateway indeed, I think I'll need a bottle or three – but may I have a discount?


SGP:462 – (unscorable) points.

More Fettercairn pretty soon...