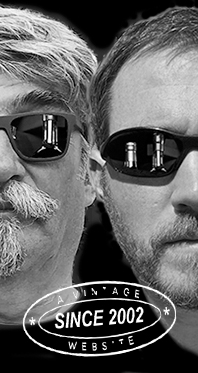 Home
Thousands of tastings,
all the music,
all the rambligs
and all the fun
(hopefully!)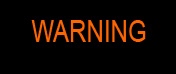 Whiskyfun.com
Guaranteed ad-free
copyright 2002-2022



A short trip abroad

More travelling, starting this from France one more time..

La PIautre 2018/2021 (56%, Version Française, LMDW, 388 bottles)
Not an unknown story, a brewery thinking at some point that they could make whisky too, etc. This has been finished in local wine (they're in Anjou), a Coteaux de l'Aubance, which is a sweet wine. Not an untold story either, but these sweet wines would usually work well with spirits. Colour: gold. Nose: close to the malt, close to bread, close to yeast, with only a very discreet rubbery touch that may go away once waters been added, let's see. With water: not quite, on the contrary, but these whiffs of bicycle inner tube are not unpleasant. After all, old Ardbegs used to have them too. Mouth (neat): oh, good, rather thick and well textured, sweet yet not too sweet, rather on dried apricots and mirabelle jam, with a wee citrusness in the background. Chenin blanc! With water: the best part, with a tight, well-composed sweet maltiness mingled with drier raisins and apricots. Finish: a little drier and peppery, with bits of rubber indeed, but no problemo. The aftertaste is a little dying (raw chocolate, ground coffee) but also a little salty. Hold on, tinned sardines? Comments: not the chenin bomb that I had expected. We're safe!
SGP:451 - 83 points.

Säntis 'Edition Dreifaltigkeit' (52%, OB, Switzerland, lot Nr.7, +/-2021)


We're in Appenzell and unless you're a native German speaker, please try to say 'Dreifaltigkeit'. Bravo! Indeed that means 'trinity' in German. This was matured in old beer casks, a typical set-up at Säntis. Colour: deep gold/amber. Nose: with bags of pencil shavings and tons of pinewood chips, this should work well as a spread over your barbecued ribs. Seriously, I think this is awesome, totally deviant in a great way, and more and more on smoked and grilled bacon. Spectacular, I can't wait to check what will happen once water's been added. With water: same but with even more pinewood. A little aquavit, perhaps, Schinken häger… ever heard of Schinken häger? Mouth (neat): total extreme fun. Tons of smoked bacon, litres of Jägermeister and Fernet Branca, and this feeling of drinking sauna oil. With water: more tar, myrtle liqueur (first time I'm finding this much myrtle), salty bacon… Finish: very long. Perhaps a tad too long in fact, you'll need a break before you pour another whisky. Yes, of course this is whisky. Comments: utter fun! Isn't this Whiskyfun?
SGP:664 - 86 points.

And so, a long break…

We're back.

Sild 'Crannog' (48%, OB, Slyrs, Germany, +/-2022)


Not sure I'm getting everything here but apparently, this is about a ship and about the island of Sylt, north of Hamburg, while it was distilled at Slyrs Distiller, in the Bavarian Alps. All this is making perfect sense, don't you agree? Colour: white wine. Nose: light and fresh, rather on wee touches of varnish at first, then bonbons (lemon) and pancake sauce. It is rather malty, but I cannot not think of some young bourbon. Mouth: much more happening, with some smoky – albeit varnished too – cakes, preserved pineapples, a little glue, mullein syrup, touches of rye… It is a little unusual and unseen, but after the crazy Säntis, that's nothing. Finish: medium, pleasant, fruity lime, rhubarb) and always with these wee varnishy touches. A little smoke in the aftertaste, strawberry yoghurt… Comments: really cool and good, but the Säntis was a killer.
SGP:552 - 78 points

I'm wondering if we shouldn't try one of those crazy St Kilians while we're in Germany…

St. Kilian 2016-17-18/2021 'Nine' (55.3%, OB, Germany, Signature Edition, 7500 bottles)


One of the Black Sabbaths of contemporary whisky making. Some Sauternes has been involved here, otherwise it was mostly ex-bourbon wood. I think we're ready… Colour: straw. Nose: butter cream, almond croissants, nougat and tangerine syrup. Boy is it gentle and civilised! With water: geared towards anything lemons; not the wrong direction. Impeccable bourbon wood too. Mouth (neat): rather more massive, this one responds to, say Bimber, Daftmill, Shizuoka and Chichibu. Lemon liqueur, manzanilla, tight lemon tarte, tapioca, earthy/rooty vegetables. Say celeriac. With water: a little rounder and sweeter. Lemon tarte (as usual, with meringue and bits of lemon zest). Finish: long, with perhaps a little sawdust. Comments: seriously, it's another one that's impeccably flawless. Thank God these distilleries have very limited capacity, otherwise they would soon turn the whisky world upside-down.
SGP:551 - 88 points.

Oh well, let's simply stay in Germany and then call this a tasting session.

Finch 8 yo (58.6%, OB, Germany, Madeira cask, 2021)
We're in Schwaben this time, in Heroldstadt. This baby first spent five years in a 'noble' wine cask, then almost four years in a Madeira cask. As I understand it, they've mashed and distilled both barley and malted barley, so it should be a kind of self-blend. Colour: apricot. Was it red Madeira? Nose: totally on earth, flour, polenta, chocolate powder and… Guinness. With water: also… Roasted semolina soup and mutton suet, plywood, new plastics… Mouth (neat): a funny one indeed. Sour beers, rotting cherries, wood dust, chocolate, pepper, gruyère, malt extract… With water: back to Whiskydom, in a way, with some Maggi and Guinness. Good news, the colours are the same. Finish: long, saltier. Cold onion soup and more Maggi. Comments: great fun here. This dram is totally deviant, but that's what's making it interesting and eminently sympathetic. Now there sure is a little room for improvement. Hugs.
SGP:461 - 78 points.

Last minute bonus, back to Alsace

St Wendelin 2015/2020 'Le Principal' (46%, OB, Distillerie Bertrand, France, released 2022, new oak, 50cl, 812 bottles)
A new expression from pioneers of Alsatian whisky Bertrand and their chief sorcerer Jean Metzger, known for their Uberach whiskies that they started making nineteen years ago already. This new organic range called St Wendelin does focus on ingredients that are Alsatian. They had decided to postpone the launch because of Covid. Colour: light gold. Nose: delicate and yet firm, totally au naturel, with some floral tones (dandelions), custard, mirabelles (the distillery's also making some excellent mirabelle eau-de-vie), quince, brioche and, since it is Alsatian, touches of kougelhopf. Jo amel. Interestingly, the cask was all new French oak but the whisky remained elegant and delicate, thanks to the fact that it was a 350l piece, so with less oak contact than in a traditional barrique or piece. Mouth: a few more spicy touches (nutmeg, cinnamon) but it remains a relatively soft and enjoyable malt altogether. Some cinnamon rolls filled with mirabelle jam and golden raisins, with some rather liquoricy spiciness coming out, from the oak I presume. A little star anise too, even tiny echoes of absinth, perhaps. Finish: medium, very pleasant, very well balanced, on similar notes. A little white pepper and, perhaps, a touch of sawdust in the aftertaste. Comments: very well mastered new French oak and no make-up. Lovely new expression from the far north of little Alsace.
SGP:551 - 86 points.