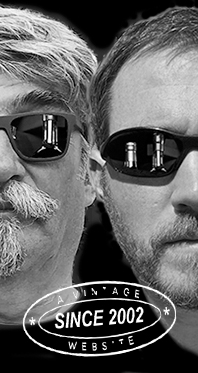 Home
Thousands of tastings,
all the music,
all the rambligs
and all the fun
(hopefully!)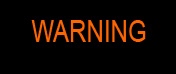 Whiskyfun.com
Guaranteed ad-free
copyright 2002-2022



Another wee Scottish hotchpotch

Oh, just various rather unknown whiskies, as they come, blends, undisclosed singles, uncertain juices, residues, brand-led whiskies, question marks, whatnot. Absolutely not sure about what we'll find, but let's try to have fun. Remember WF's founding motto, 'whisky is only serious matter to people who make or sell it – or to people who drink way too much of it.'

Did the fine folks at Spheric Whisky let their new malt being finished in Seguin-Moreau's spectacular round (and revolving) oak barrel?



Blended Malt 31 yo 1988/2020 (43.1%, Spheric Spirits Germany, 1st fill bourbon barrel, 655 bottles)
What could this be? Colour: full gold. Nose: it is not easy to be sure with very small batches, but all this beeswax as well as the touches of orange blossom honey and grapefruit would suggest something way north of Inverness and south of Wick. The notes of root vegetables (celeriac, parsnip) and the wee medicinally coastal side would add to the equation; having said that it is curiously gentle as well, but that may just be the lower strength. It would be interesting that someday, someone would blend Clynelish with Glenmorangie, to create something really subtle and yet 'assertive'. Like this. After all, Diageo are big shareholders in Glenmorangie (via LVMH). Mouth: very good, with more beeswax, some soft warm oak (in summer), a touch of coconut, oriental pastries, orange blossom and rosewater, honeys… And several dried fruits. Figs, for example. Finish: not too long, but really on dried figs, beeswax, honey and dried pears. Touch of toffee and hazelnut liqueur in the aftertaste. Comments: a delicacy, to sip with abandon.
SGP:651 - 88 points.

The Bad Na H-Achlaise Collection 'Cask Strength' (58.5%, Badachro Distillery, Tuscan oak, #16/29)
As I understand it this is blend of sourced malts done by some great folks at a wee new artisan distillery located south of Ullapool. I have to confess I had never heard of these very fine folks before. As for the name of this whisky, well, why not! Colour: golden apricot, which would lead us straight to Chianti or similar Tuscan wines. Nose: I'm not sure we're getting Sangiovese, but there is, indeed, some coastal and smoky red-wine-ness which would remind us of some official Laphroaigs of old. Such as 'Brodir'. Big notes of pink grapefruits, which is lovely 'of course'. Also bandages, embrocations, iodine… With water: mud, dunnage, rotting strawberries and blood oranges. Much nicer than it sounds. Mouth (neat): very nice for sure, with superb notes of artichokes stewed in sweet red wine. Sounds odd I know, but it is glorious. With water: gets creamier, perfectly balanced, with some fine smoke, Szechuan pepper and more pink grapefruits and blood oranges. Bingo every time, that. A wee syrupy side. Finish: rather long, and most probably better than any other medium-peater that had been finished in red wine, in my opinion. But don't ask me to write or tell the name. Comments: excellent, but hasn't the cat jumped onto the keyboard while they were typing the name? It is not Laphroaig, as it is a 'Highland Single Malt', but it was close.
SGP: 653 – 87 points.

Equilibrium #2 16 yo 2005/2022 (55%, WhiskySponge, single malt, second fill sherry hogsheads)


'A balance of sherry and peat', it says. Actually, this is a blend of Edradour and Ballechin, so indeed a single malt, or a self-blended malt if you wish. We're expecting a Springbank + Longrow anytime soon. Colour: gold. Nose: the Sponge is a great friend; good, that's sorted. I believe the folks at Edradour are superb human beings too, I needed adding. So, all disclosures having been done, let us proceed. Pipe tobacco, old copper kettle, dried jujubes, soot, fresh concrete, brake fluid, used gearbox oil (not the same as engine oil at all!) and this wee acetic side that would remind us of that other distillery that we've just mentioned before. With water: typical mutton and smoked sausage, plus dark honeys, cognac and strong herbal liqueurs. Say Zwack Unicum. Mouth (neat): relatively smooth and rounded at first, then bursting with chestnut purée, salted chocolate, black toffee and various peppers, as well as clove. Plays with your lips at his strength. With water: chocolate and honey, there. Finish: long, with more citrus, and always this sooty/oily side that's so pleasantly dirty. 'Ish'. Comments: a bit raw here and there, but we weren't expecting Blair Athol mind you. Great fat drop, well 'less fat, but still fat'.


SGP:463 - 89 points.

John Walker & Son 'Celebratory Blend' (51%, OB, Johnnie Walker Bicentenary, blend, 2020)


Some kind of replica of the early John (johnnie) Walker, especially of the famous 'white label', a.k.a. 'Old Highland Whisky', possibly a blend that used to shelter, err, no grain whatsoever. Not sure, have to check, anyway, let's try this one… Colour: light gold. Nose: but yes! Oils and doughs and soots and smokes and fruit peel and wee metallic bits. This is well 'ancient' whisky, which means that they had kept the moulds and recipes and could reproduce this style just anytime. No? With water: raw malted barley in majesty. Mouth (neat): no obvious grain in the way, hurray! Rather citrus, cassata, panettone, sesame oil, sea salt, pastry dough… With water: it became even fatter, and certainly extremely good. Stunning citrus on doughs and oils and sultanas. Finish: long, peppery, agreeably smoky, with a wee meaty side in the aftertaste. Comments: very impressed, one of my favourite Johnnie Walkers, as good, in my book, as the Blue Label. But in France, you could find this 'wee White' at… 40€. Let's count the change in our pockets…


SGP:552 - 86 points.

Conspirator Malt 13 yo (46.7%, Klaus Pinkernell, blended malt, 161 bottles, +/-2021)


A very 'Covid-era' bottling. Hope we're done with it, but I like this quote (translated loosely from Hochdeutsch): 'whisky is a fantastic mean to fight any conspiracy theories'. Colour: coffee. Nose: but yess! Chestnut liqueurs, chocolate liqueurs, coffee liqueurs, prunes in armagnac, then Maggi and date wine, marmalade, arrack, corn syrup… Feels really thick, but you never know… Mouth: whacky and loco. Old oloroso, Jerez vinegar, chocolate liqueur and Mozart Kugeln, onion soup, pipe juice, walnut liqueur of course, plus a few drops of old Demerara rum. Finish: long, thick, heavy. I'm sure they've added armagnac and English gravy to the cask, but shh, that would be another conspiracy theory… Comments: great fun and great drop, maybe just not the epitome of balance. Extra points for the huge fun.


SGP:661 - 85 points.

Blended Scotch Whisky 7 yo 2014/2021 (47.5%, Fadandel, refill sherry butt, cask #7, 236 bottles)


This from our friends in Denmark. Let's be clear, no one will ever do a blend with only 236 bottles. So, in theory, this is not a blend, unless large parts of the vatting have gone elsewhere. Complaints and quibblings on a postcard. Colour: white wine. Nose: rather light, with citrusy tones, brioches, jellybeans and lemonade. Very hard to pin down this far. With water (not that water is needed): dough, that's intriguing. It got maltier when further reduced. Mouth (neat): interesting blend, with some grain that you do feel, and yet no simple varnish or bubblegum, rather pears, cappuccino and Nutella. So, perhaps malt, plus grain, plus smartness. With water: indeed, looks like the malts have gone for blood here. Adios, grains! Finish: medium to short, this time on light coffee and orangeade. The grain speaking out. Comments: if it is really a blend, it is a super-blend.


SGP:641 - 84 points.

Secret Highland Single Malt 37 yo 1985/2022 (43.2%, Oxhead Whisky Company, Dram Addicts, sherry hogshead, cask #1018, 233 bottles)


Long neck and nobility of bearing, this could well be… A distillery in the Highlands that's got tall stills with long necks. Colour: gold with bronze hues. Nose: lovely oily touches, olive, sesame, sunflower, then flower jellies, dandelions, orange cake, custard, certainly some blond tobacco (old Camels – remember all doctors used to smoke Camels – dear America!) Would keep going on with some nougats of all kinds, peach wine, and even a wee glass of sweet chenin blanc. A great Chaume, for example. Mouth: sure the wood's about to take over, but these ripe mirabelles, bergamots, buttery pears and apples, quinces and, yes, wines of Chaume are still holding their position with panache and glory. In fact, it is not oaky at all. Lovely notes of linden tea. Finish: medium, with some wood oils for sure, but also awesome apple pies and honey ice cream. Honey ice cream is just another sin. Comments: all delicacy and élan (what?) What would be the price of this in a proper hand-cut crystal decanter with its real name engraved in 24k gold letters? (plus white gloves, a certificate of some sort and a link to a bespoke video).
SGP:641 - 90 points.