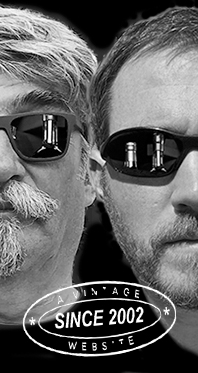 Home
Thousands of tastings,
all the music,
all the rambligs
and all the fun
(hopefully!)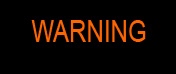 Whiskyfun.com
Guaranteed ad-free
copyright 2002-2022



Another wee trip around Europe

(Includes whisky and tasting note created by AI)

Starting this journey from France, as usual, which only makes sense.

Twelve 3 yo 'Almandin' (48%, OB, France, 8000 bottles, 2022)


New whisky made in Laguiole in Aubrac, in the mountains (1000 metres) and matured in rum casks. Laguiole is mainly known for their knives and for their ex-3-star restaurant 'Bras' (they've left Michelin quite some years ago). Colour: white wine. Nose: some fruity young spirit, pretty much on pears, sourdough, pale ale, with some expected touches of sawdust and cocoa powder, plus indeed hints of some kind of waxy and slightly rubbery yet light rum. Very honest and certainly not made-up. Mouth: it's a little young on the nose but as often, it delivers much more on the palate. Am I dreaming or am I finding touches of gentian? Parsnips? Elderberries? Other than that, lemon and pears, plus buckwheat crepes. Once again this feeling of 'honesty'. Finish: medium, with a little pepper and cinnamon, plus bitters (that red stuff). Comments: we may be missing those awesome mushrooms that they have down there in Aubrac, but I'm finding this new effort pretty impressive and appropriately rustic. And I'm a sucker for gentian anyway.


SGP:561 - 83 points.

Teerenpeli 10 yo (43%, OB, Finland, +/-2021)


Ex-sherry and bourbon. I had tried an earlier 10 back in 2015 (WF 78) but the bottle was completely different. Colour: light gold. Nose: extremely unusual, loaded with paraffin and overripe apple juice, with some kind of soapiness in the background, linden tea, butter cream, white chocolate... It's rather singular, shall we say, but certainly not unpleasant. Very curious about the palate… Mouth: tremendous progress since 2015. Sure the oak's a tad prominent, which never works that perfectly at 40 or 43% (in my opinion), but this feeling of malt tea, rooibos, matzo balls and weissbeer just clicks. The tiny touches of pineapple in the background do too. Finish: medium, getting perhaps a tad bitterish and oaky-ish. Comments: this should go well with gravlax, or however they write it/say it up there in Finland.
SGP:451 - 84 points.

A good session this far. Remember, we shouldn't expect Clynelish when trying these young new offerings the world has to offer, but we are impressed more often than not. Off to neighbouring Sweden…

Mackmyra 'Intelligens AI:01' (46.1%, OB, Sweden, +/-2021)


From the official website: 'The world's first whisky created by Artificial Intelligence used to augment and automate the most time-consuming process of whisky creation. The distillery's machine learning models, powered by Microsoft's Azure cloud platform and AI cognitive services developed by Fourkind, are fed with Mackmyra's existing recipes (including those for award-winning blends), sales data, and customer preferences.' All right, let me introduce the world's first tasting note created by Artificial Intelligence then. Colour: Pantone 1205 PC so C:0 M:5 Y:35 K:0. Nasal appendix: ethylvanillin C9H10O3 and ethyl decadienoate and ethyl decadienoate and ethyl decadienoate and 2-acetyl-1-pyrroline plus fruit doth that far the Hesperian taste surpass and smells of borders, beds and shrubberies and lawns and avenues. Hole through which food is ingested: good wine and bitter wood new sawn with ethyl decadienoate surface coating naphtha and acrylic fruits and C55H72MgN4O5 if you must. Finish: raw and residual sawdust consists mainly of cellulose, lignin and hemicelluloses plus bakery bakery bakery bakery and apple cccaaakkkeee. Comments: kaos är granne med Gud low battery low battery low batt. Very good calvados.
SGP:441 - 81.99999999999 points.

Quite. Right, that was experimental. Enough, to Germany…

Elsburn 8 yo 2013/2022 (55.1%, OB, Germany, Kirsch Import, Italian Connection)


This from 1st fill amarone and marsala casks, by the Hercynian Distilling Co. Sounds even crazier than Hawaiian pizza or Flammekueche with durian. Colour: dark apricot. Nose: was the wood STRised? Please believe me, we've tried some whiskies that had been finished in amarone and they had been nowhere near this. I mean, they were stuffy and vulgar (while there is some great amarone, of course), this is not, despite a few touches of rubber that would almost always come with red wine wood. What's lovely here is that it fully reeks of peonies and old Burgundian pieces. With water: loves water, we're almost nosing some old Marsala indeed. Mouth (neat): good fun. Chocolate, tobacco, some kind of clove cookie, clootie dumpling, dark fudge and darker toffee. With water: loves water even more on the palate. Muscovado, sticky pudding, millionaire shortbread and clootie dumpling once more. Finish: how would you rate great fun? Like some moist spice cake – and space cake. Comments: what we call an un-boring whisky. Not sure I'd down a double-magnum while watching the latest Zappanale (which is another funny German thing of importance); now on second thought…


SGP:672 - 85 points.

Cotswolds 'Sherry' (57.4%, OB, England, small batch, +/-2022)


We love Cotswolds but had tried an earlier batch of this one that had been a little hard (the oak was too dominant) so let's try again, two years later. Colour: gold. Nose: all things nutty, as cakes, nougats or pastes. Roasted sesame, peanut, pecans, with a little paraffin and putty. With water: towards more putty, plasticine, even hand-cream… Mouth (neat): no! I mean yes! Blood oranges, lime, heather honey, fennel, guignolet (cherry liqueur), then more roasted nuts of all kinds, salted honey-coated cashew (an utter sin, immediate excommunication is around the corner for us), then triple-sec and Heering. With water: barley and cardboard! All these young modern malts are fantastic, but they would not always take water well. Too much H2O may just rather break them. A good example here. Finish: rather long, cakey, barley-y. Focaccia in the aftertaste. Comments: there are rather a lot of Cotswolds that I like better than this wee 'sherry', but I agree they improved this expression. Mucho so.
SGP:351 - 83 points.

A good session today, with no proper shining stars on the one hand, and no lousy makes at all on the other hand. All very cool, whisky makes us travel!