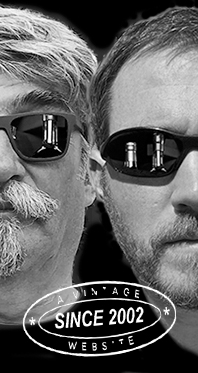 Home
Thousands of tastings,
all the music,
all the rambligs
and all the fun
(hopefully!)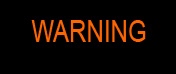 Whiskyfun.com
Guaranteed ad-free
copyright 2002-2022



Bruichladdich bonus, some Lochindaal

| | |
| --- | --- |
| Lochindaal is smoky Bruichladdich, made from peated malt sourced from Bairds' on the mainland. They started making this variant in 2007, it was supposed to sit between the ubiquitous Port Charlotte and Octomore as far as 'ppms peat' were concerned. Those Lochindaals have now been coming out for quite a handful of years. (Picture, 2006, the Drambusters flying over Loch Indaal) | |

Loch Indaal 10 yo 2007/2018 (63.3%, Blackadder, Raw Cask, hogshead, cask #3413, 244 bottles)


Loch Indaal is Lochindaal all right, but let's remember that there used to be, indeed, a Loch Indaal Distillery in Port Charlotte, closed in 1929 and sometimes also named Port Charlotte Distillery. This one should cruise at 50ppm, like. Colour: straw. Nose: nosing last night's barbecue and ashtrays. Very strong and rough, but water will help. With water: white vinegar and many more ashes, chalk, burnt plastics and a lot of grey pepper. This baby would unblock anything, including our noses. Mouth (neat): raw, brutal peat that would tear your head off. Quick, water: welcome to relative civilisation. Concentrated lemon juice, ashes, gherkins, then salted limoncello and drops of tabasco. Finish: very long, spicy, almost on jalapenos kept in seawater. With ashes. Rounder, sweeter aftertaste. Comments: it's not that it would make Ardbeg taste like Glenkinchie, but you get the picture. Looks like most of those ppms in the barley went into the spirit this time.


SGP:458 - 86 points.

Lochindaal 12 yo 2007/2020 (55.5%, The Cask Whisperer, first fill bourbon barrel, cask #7003368, 269 bottles)
This from Big Jim McEwan's own private stock. Colour: straw. Nose: very similar whisky, with a similar quantity of full ashtrays, while many guests have been smoking cigars. Some tyres may have been burnt too. With water: same as above, same whisky as the Blackadder. Mouth (neat): same whisky as the Blackadder, really. Big ashes, chillies, peppers and whatnot, it's good that we've got an extinguisher in Château WF's private kitchen. With water: same gherkins, ashes, samphires and capers, tabasco, Worcester sauce, sriracha and stuff… Finish: even some harissa, mind you. Long punchy finish. Comments: these heavy ashes would sometimes glue your tongue to your palate, be careful! But I still like this a lot, call me a masochist if you like.
SGP:458 - 86 points.

Lochindaal 13 yo 2007/2021 (57.1%, Watt Whisky, barrel, 254 bottles)


Colour: straw. Nose: well, this one's different, with more old white wines, chalks, mashed potatoes and turnips, plasticine, cream cheese (hey Suzy! Sorry, an FZ thing), dried mushrooms, sesame oil, Maggi, soy sauce, lovage… Some lovely chemical degradation must have taken place here, with some molecules having gone really wild… With water: yoghurt sauce, Turkish-style, plus crushed fern leaves and new plastics, new sneakers, new iPhone (watch your battery, don't upgrade the OS too fast)… Mouth (neat): just excellent, piney, tight, extremely lemony, very ashy, austere, grassy… A lot of mesclun in there, rocket salad... With water: there, more ashes again, also crunching pine needles while sipping Zwack Unicum. Yeah I know Google is not our friend, but what choice do we have? Finish: rather long; gentler, on tangerine liqueur and a civilised smokiness this time. Comments: this barrel deserves a medal; I hope they haven't burnt it down or shipped it to the nearest garden centre already.


SGP:567 - 89 points.

Lochindaal 2007/2019 (58.1%, Malts of Scotland, cask #MoS 19016, 282 bottles)


Colour: white wine. Nose: back to ashes, ashtrays, fireplaces, barbecues and old chimneys. Plus some kind of vinegary porridge, with slices of ripe bananas inside. With water: white vinegar, muscadet, fresh paint, putty, benzine and carbolineum. Actually, some sides remind us of Port Ellen, even if this has strictly nothing to do with Port Ellen, starting with the maltings. Mouth (neat): extremely pungent and tight, with a good litre of concentrated lemon juice, a kilogram of salmiak and bags and bags of ashes. Say peat ashes from the kiln, that's more romantic. With water: between the excellent Watt and the others. Good chilli sauce infused with ashes. Finish: long, with a little cardboard, otherwise salty things and stuffs, plus tar. Comments: we've just downed the content of yet another ashtray and liked that experience very much. Once again, I may have to go see a shrimp, any recommendations?
SGP:468 - 87 points.

Right, I have the feeling that we may need to put an end to this Bruichladdich madness. We've got around thirty or forty PCs yet to try, but we'll do that later, for sufficient for the day is its evil. Right, a very last Lochindaal then, please…

Lochindaal 10 yo 2010/2021 (53.8%, The Whisky Agency, barrel, 232 bottles)


Good, after all those 2007s, time to try another vintage, they may have improved a few things (we do believe in progress at WF Towerz). Colour: white wine. Nose: sweeter and, seemingly, less ashy and smoky. Bonbons, apple juice, pears and only then the expected ashes. The jury's still out… With water: porridge, oatcakes, sour cream, yoghurt, chalk, wool, sourdough… eh? Mouth (neat): young raw peat, rather ala Loch Lomond (well their peated variants). Very big pepper and grasses. With water: lemon, porridge, ashes, cardboard, salted dough, cigarette ashes… Finish: medium, ashy. Grass juice. Comments: fine drop, perhaps with sauerkraut?


SGP: 367- 81 points.