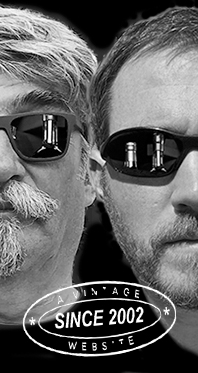 Home
Thousands of tastings,
all the music,
all the rambligs
and all the fun
(hopefully!)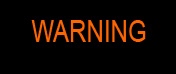 Whiskyfun.com
Guaranteed ad-free
copyright 2002-2022



Bunnies and Bunnas

Of course not. Now, the problem with 'Bunnies', as we used to say before unbridled branding took over everything, is that you could always stumble upon a peater that didn't say its name, which is always a little tricky when you try to find some coherence in a line-up (while failing anyway most of the time). Oh well, lest do it randomly, or rather like a cadavre exquis (the Surrealists' exquisite corpse)…

Bunnahabhain 8 yo 2013/2022 (52.3%, Artful Dodger, bourbon hogshead, cask #900170)
This was finished in a Vino de Color cask, which seems to be some kind of sherry mixed with some kind of paxarette. I've never tried Vino de Color, but it does sound very sketchy. To be totally honest, and although I've been roaming the Shery triangle quite a few times until just last month, I didn't even know Vino de Color existed (S., boo!) Colour: color indeed, this is coffee. Nose: heady molasses, El Dorado (sometimes rather the same thing), supermarket fruitcake (no baker would make them this sweet), thick must, black raisins, dunnage, dark honey, PX… Actually, this is not unpleasant at all, just thick on the nose. With water: touches of earth and pipe tobacco, really not un-nice. Mouth (neat): very sweet, thick, cloying, invasive. A little rubber, somewhere. With water: impossible to get right, the amounts of water you add will completely change it. I give up. Finish: rather long, still cloying, uncertain, wobbly… but certainly fun. Comments: probably exactly the one we shouldn't have started this session with. Very loco, possibly for intrepid adventurers only. Worth trying, what we call moving out of the routine.
SGP:761 - 75 points.

Bunnahabhain 7 yo 2014/2021 (59.2%, Signatory Vintage for Whisky Bibliothek, Switzerland, cask #10593, 172 bottles)


Wasn't 2014 just last week? Colour: deep gold. Nose: all right, bacon, brand new tyres, the brake pads of a Tesla, and burning pinewood; this is a peater. It would then become gradually a little softer and more coastal, with a lot of iodine and brine. Mackerels and sardines brine, shall we say. Olives. With water: like. Carbon, new sneakers, new electronics, engine oil, plus whiffs of cheese. Mouth (neat): a little brutal and rubbery at first, but at 59.2%, that's normal. Tar, tyres, tarmac and salt. I'm reminded of the first Port Ellen 'Rare Malts' as they were coming out. Massive impact! Except that this young bunny has more wood and, consequently, more spices and sourness. With water: waters makes miracles. Gentler (albeit salty and fermentary) cakes, jams, mussels, ales… I think +/-45% works wonderfully. A pipette is recommended. Finish: long, coastal, salty, with some seawater and tarry waxes. Comments: good fun, it never stopped improving in my book. Better on the palate (for once!) and even better with water.


SGP:567 - 87 points.

Bunnahabhain 12 yo 2009/2021 (54.7%, Signatory Vintage for Whic, 1st fill sherry butt, cask #90084, 709 bottles)


Signatory again! Now that's rather reassuring… A story about tarot and an empress here, I say why not. Colour: gold. Nose: oh, sweet maize bread, focaccia from the oven, sunflower oil, biscuits, croissants, apple peel, a little paraffin… But that's old-school Bunnahabhain, hallelujah. With water: all barley, all breads and all ripe apples. N.a.t.u.r.a.l. Mouth (neat): excellent albeit a little strong and hot, with touches of varnish, custard, vegetal oils, doughs, ripe bananas, mirabelle spirit… With water: exactly. A little honey, a wee wax, mirabelles and quinces, a little sour bread, sourdough bread, pancakes… Finish: same, with a floral side this time. It's not often that flowers would appear in the finish. Comments: very, very, very good, but 1st fill sherry? Fino?
SGP:551 - 86 points.

Bunnahabhain 11 yo 2010/2021 'Mr Hyde' (52.3%, Boogieman, single sherry butt, 69 bottles)


With a faithful portrait of a whisky flipper on the label, well done. This is whisky done by people who seem to be having fun, I cannot see who could be against that. Colour: extremely white white wine. Nose: peat, Swiss cheese, fondue, kirsch. There you go. With water: plus chalk and raw wool. Classic, as they say at Daimler-Benz. Mouth (neat): immaculate young peater, with lime juice, seawater, fish brine, and not much else but we weren't in need of anything else. With water: bitter and smoked almonds, drawing gum (I mean, it's reminiscent of drawing gum, indeed we don't drink drawing gum) and softer brines. Something to do with gherkins, perhaps. Finish: medium, clean, smoked pears, ink, olives and that kind of stuff. Comments: I'm more and more in favour of immaculate young malts, maybe because more and more distillers would tend to bury their makes under tons of oaks and wines. Like, triple casks and all that utter junk. Am I not becoming a reactionary?


SGP:457 - 88 points.

Naturally, after a Mr Hyde, there's a…

Bunnahabhain 12 yo 2009/2021 'Dr Jekyll' (50.7, Boogieman, sherry butt, 69 bottles)


This time with the portrait of a brand ambassador. So much nicer than that of a disgusting, despicable whisky flipper of earthworm level. Colour: light gold. Nose: it's good to still have the 2009 for Whic in a glass, as both are extremely similar. Doughs, breads, sweet ales, croissants, bananas, honeys, meads… With water: I would say this is malt whisky as in malt whisky (wow, brainwave, S.!) Mouth (neat): oh good, malty, on more sweet ales, apple pie, cakes, scones… With water: careful, don't drown it. Perhaps more acidic and earthy fruits, berries, sloe, sorb… But it doesn't love water, so be careful. Finish: medium, on leafy beers, pilsners… Comments: just super good, but the ugly Mr Hyde - a capitalist I suppose - keeps the upper hand.
SGP:461 - 85 points.

Let's go on with the indies. I have to say we have very little interest in the officials, as those would tend to be inelegantly oak-doped and wine-boosted these days. Yep, our opinion.

Bunnahabhain 14 yo 2008 (62.1%, Scotch Malt Whisky Society, refill barrel, #10.212, 'Pebbles on the beach', 151 bottles)


Imagine, the honourable SMWS have already released more than two hundred different single casks of Bunny! Refill BB, that's sexy… Colour: white wine. Nose: this is where you realise that this distillate is totally brilliant indeed when not butchered with whatever woods. Many doughs, bonbons, fruity molecules, pears and pineapples, pack of fruit drops, light and heavy beers, vanilla ice cream, blanc-mange, raisin rolls, biscuits… It's all subtle, really, even at 62.1% vol. With water: doughs and doughs and doughs and doughs. Especially pancake. Mouth (neat): too strong but you do feel that this is totally natural and perfect. With (a lot of) water: let's not exaggerate, it's still a somewhat 'average' malty spirit. Simple, not perfect, in the sense that these breads and ales can become a little boring. It is a little boring, like watching Netflix aimlessly. Finish: medium, caky, good, that's all. Apple pie in the aftertaste. Comments: surely better than the recent OBs I could try (not worth mentioning) but I'm not sure I'll remember this one forever. Hopes broken on the palate.


SGP:451 - 79 points.

Bunnahabhain 30 yo 1990 'Artemis First Launch' (54.8%, The Whisky Barrel, hogshead, cask #1025, 285 bottles, +/-2021)
They are totally spaced out at the Whisky Barrel, which we actually encourage and applaud. Bliss and serenity lie in the next world, not in this one for sure. Colour: gold. Nose: light, cakey, barley-y, with stewed apples and other moderately aromatic fruits. Starfruits and jujubes, for example. Also some white chocolate, sunflower oil, popcorn and Viennese coffee. Shh… With water: fields and meadows, Golden Grahams, Kellogg's worst (a.k.a the best), Nescafé… Mouth (neat): much tighter and stronger on the palate, this is almost another whisky. Stouts and ales, apples and artichokes, eggplants, well this is not one of those 'gently honeyed old Bunnahabhains'. With water: herbal liqueurs but without any mentholy parts. Caraway, perhaps? Finish: medium, with honeys and meads. Comments: it was rather a soft, shy, self-diminishing hogshead. Very good, but perhaps a wee tad unnoticeable. Unlike that Artemis rocket that's supposed to be launched to the moon this year, apparently. Probably not from Baïkonour.


SGP:551 - 85 points.

Bunnahabhain 34 yo 1987/2021 (53.4%, Acla Da Fan Selection, hogshead, 61 bottles)


Crazy wee stuff from eastern Switzerland, which might well be the centre of civilisation. Not too fast, not too slow. We're near them at Whiskyfun Towers, we go there whenever we like, et voilà. Colour: gold. Nose: yeah yeah yeah, we're finding this profile that's also to be found in old Tomintouls from similar vintages. Baked and stewed assorted fruits, compotes, prunes, apples, fruit purées, meads and ciders, fresh almonds… Sure this is not Ardbeg, but we're fans. With water: soft wood and fruit juices, especially apple. Very soft spices, perhaps some sweet light paprika? Cinnamon? Mouth (neat): totally excellent, with apples, almonds and a little coconut at first, then tighter cider apples and gooseberries, well this one's got a business to start with, so to speak. With water: yeah very good, almondy and fruity, with good maltiness and many apples and plums. This works. Finish: medium, with a little greener oak about to take over. Comments: these softer older malts are always extremely pleasant, even if they wouldn't really rock our worlds.
SGP:561 - 87 points.

Bunnahabhain 37 yo 1980/2018 (41.5%, WFFA, bourbon, cask #3078, 33 bottles)


Another tiny outturn. We like to try these bottlings because there's no business issue at all, and because in general, the bottlers would tend to drink it all (serious, I've seen that happen) even before they would reach some kind of market. We're not talking Johnnie-sized kinds of markets, naturally. So, solely for glory… Colour: gold. Nose: typical old Bunnahabhain, and typical old Tomintoul. Old woods becoming mentholy, thyme and lime blossom, soft breads, very tiny touches of coconut wine, those things. Probably a little fragile, but there, it is still alive… Mouth: hard to say. Some appealing elements at first (apples, marzipan, putty), then a bouillony saltiness which sometimes comes with old age, then just tired old woody malt. There, I said it. Finish: not really; gets disjointed and dry. Comments: these batches may be declining now. I would suppose those very old Royal Salutes would need them, rather than us poor malt maniacs, but they are still 'interesting'. Ah, PCness…
SGP:361 - 80 points.