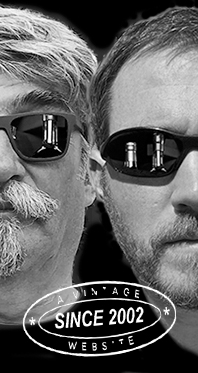 Home
Thousands of tastings,
all the music,
all the rambligs
and all the fun
(hopefully!)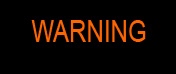 Whiskyfun.com
Guaranteed ad-free
copyright 2002-2022



---

Angus's Corner
From our correspondent and
skilled taster Angus MacRaild in Scotland
Cognacs - and all the rest!
As mentioned in my last Cognac post on Boxing Day last year - I had gathered quite a lot! This isn't even all of them, but it's enough that I think we can safely say no more Cognac from me until 2023 at least.

Otard Dupy & Co Cognac (OB, -/+ 1900)
A very old bottle that came from a job lot of 'stuff' I bought at auction this year. The label is beautiful and notably says 'England. America. Australia' on it. Probably bottled for some kind of submarine deal I expect… Colour: orangey gold. Nose: undeniably this has faded somewhat in bottle as the level wasn't too great, but it is still showing some bright notes of crystallised orange peels, flower blossoms and honey. Rather sweet, simple and elegant. Mouth: what's amazing is that what is clearly keep it alive is the sugar rather than the alcohol, probably closer to a liqueur than an actual Cognac in some ways. Orange oils, a mix of long aged Benedictine and Drambuie, very herbal, lots of honey fortified with alcohol and many more preserved citrus rinds and peels. Not bad at all, but certainly a slightly fragile old antique bottle, and a rather fascinatingly 'old fashioned' style that I'm not sure you'd find commercially available today. Finish: short, sweet, herbal, honeyed and once again very much towards liqueur. Comments: it's an old bottle that is more anecdotal than for serious sipping. However, I'm pleasantly surprised, I must say. It's probably drifted a long way from what it was when freshly bottled so I don't think we'll bother with a score on this occasion. Oh, the wonders - and frustrations - of sugar!
SGP: 840 - no score.

Cognac Grande Fine Champagne (40%, J P Menard et Fils, 2 litres, early 1970s)
From a large format 2 litre bottle that they seem to be very fond of in both Cognac and Armagnac. Not sure the correct name in France for a 2 litre bottle, but in Scotland we would say 'party size'. Perhaps that's also why there are far fewer old bottles of whisky than Cognac still out there… Colour: ruddy amber. Nose: rather autumnal with this strong leafy and tobacco vibe, but also a feeling of too much boise. A sticky and slightly unnatural sweetness pervades the nose. There's also some nice notes of sultan and milk chocolate as well. Mouth: indeed, a bit too 'over dosed' I'd say, these flavours of simple caramel, sweetened coffee and milk chocolate are bound up with the usual tobaccos and sultana flavours. Quite herbal too, but overall it's simple and not too interesting. Finish: literally, short and sweet. Comments: perfectly fine for a party I suppose, but this is a good example of the type of Cognac I find both frustratingly sweet and more than a little boring.
SPG: 740 - 72 points.

Jas Hennessy & Co X.O. (OB, -/+1930s)
Colour: amber. Nose: a beautiful aroma that involves peaches, apricots, roses, pollens, leaf mulch, damp pipe tobaccos and cocoa. The definition of elegance and finesse. I also find tiny notes of hand lotion and many softer dark fruits. Stunning freshness after decades in glass. Mouth: perfect arrival, all on soft dark fruits again, more flowers, rosewater, lemon balm, yellow herbal liqueurs, mineral oil, hessian, ointments and a beautifully gentle cocoa note. These herbal qualities combined with darker fruit flavours are just beautiful. Finish: long, with warming spices beginning to emerge, more cocoa, dark fruits and flowers in the aftertaste and a persistent herbal quality. Comments: It's not only in whisky where old bottles can be outstanding. I don't have a current bottling of the Hennessy XO to hand for comparison, but from recent memory, I'm pretty confident it would be sorely matched against this old beauty.
SGP: 751 - 90 points.

Pierre Ferrand 'Abel' (40%, OB, Grande Champagne, -/+ 2018)
Said to be 'up to' 45 years old and named after the cellar master who distilled it. Colour: ruby amber. Nose: one of these very lovely and rather decadent noses that feels extremely damp and mulchy, almost soggy with cellar must, rancio, tobacco leaf and gentle earthiness. Also some elegant dark fruits such as sultana and prunes in Armagnac. Mouth: good arrival, despite the low ABV, rather richly on liquorice, treacle, walnut stain and dark fruit loaf. There's even a slight salinity that points towards sherry bodegas! More walnuts, prunes and suggestions of old leather tobacco pouches. Finish: medium, a little bitter, on strong black teas, black pepper and a rather spice-oriented rancio vibe. Comments: all very fine and an extremely sippable old drop - it's just these same issues with ABV and that nagging feeling of some sugar.
SGP: 561 - 84 points.

Audry XO (40%, OB, Fine Champagne, -/+ 2015)
Created from around 50/50 mix of Petite and Grande Champagne and aged between 12 and 30 years. Colour: orangey gold. Nose: I like this somewhat different and more expressive style that showcases a tad more youthfulness. By which I mean many notes of apricots, peaches in syrup, yellow plums, quince and treacle. There's also flower nectars and pollens in abundance. Quite impressive, feels like a more pure and un-sweetened style. Mouth: once again the younger components are a little more assertive, there's some grippy tannin, earthy black teas, crystallised ginger and citrus rinds, spun sugar and peach syrup. Impressive weight for 40%. Finish: good length, orange marmalade, flower honey on brioche, sweet plums and nectarine. Comments: a very fine and well-balanced drop. I find this slightly fruitier and drier style much to my liking.
SGP: 551 - 87 points.

Domaine Chainier Très Vielle Reserve (40%, OB, Petite Champagne, +/-2020)
Aged for around 30 years. Colour: coppery amber. Nose: I find this extremely classy at first, this slightly more elegant rustic quality that feels very Petite Champagne. Lots of glazed orchard fruits, sultanas, peach stones and touches of walnut wine and yellow Chartreuse. Retains some excellent freshness with some lovely notes of orange blossom and pollen. Mouth: good, clean and rather taut arrival. Some clean tannin, pepper, liquorice root, dried herbs and unlit cigars. There's a robustness here that's very appealing. Finish: medium, softer and on leaf mulches, tobaccos and cocoa. Comments: runs out of steam ever so slightly in the finish, but it's otherwise an excellent and nicely charismatic wee drop that feels like a more natural presentation.
SGP: 561 - 87 points.

Gourry de Chadeville 'Héritage' (40%, OB, Grande Fine Champagne, -/+2015)
Not too much info about this one, but it appears to be 100% Grande Champagne and around £220 online - so probably quite old. Colour: bright amber. Nose: old indeed, an immediate rush of sticky dark fruits, tobaccos and old herbal liqueurs and extracts. Roots, herbs, cocktail bitters and wee touches of fennel, liquorice and quince paste. Rather opulent and direct in style - which I'm not against! Mouth: not quite as impressive as the nose, there's a slight burnt note which suggests rather a lot of sugar, some bitter marmalade, kumquat and pine resins. Looses some of these classier, more elegant qualities. Finish: medium and still quite herbal but also now a bit bitter and cloying. Comments: the nose was pretty great, but the palate falls short I think. Quite an old fashioned style that just feels a bit too sweetened for my palate.
SGP: 641 - 78 points.

Hermitage Marie Louise (43%, OB, Grande Champagne, 50 bottles, -/+ 2016)
Said to be 60 years old. Colour: bright amber. Nose: ah yes, another territory altogether. Age and Limousin oak brings in rancio and a quality you might describe as 'wood acidity' (what?). Then there's these highly scented notes of furniture polish, oranges baked in Sauternes, hints of rosewater, pressed flowers and pine resins. Beautifully structured and impressively floral. The epitome of a style in Cognac I'd characterise as 'scented'. Mouth: the oak is rather grippy on arrival. Yet the whole remains extremely pure, cleanly spicy, perfectly bitter - bitter herbal extracts - leather, mineral oils and camphor. Then many wee things like cedar wood cigar boxes, winter spices, fig jam and umami paste. Given a little time more fruits dominate, sticky preserved fruits, dried apricot, yellow plums and dried mint. Some kind of slightly extractive exotic fruit teas as well. Finish: medium, a warming peppery glow, some herbal bitterness again, shoe polish and more subtle flower and dried fruit notes. Comments: at times beautifully expressive and at other times on the fragile side. It's gorgeous, but the wood is just a little too dominant to go to the 90 mark I think.
SGP: 461 - 88 points.

Vallein Tercinier 43 yo 'Lot 75' (46.9%, Maltbarn, Petite Champagne, 171 bottles, 2020)
Colour: orangey gold. Nose: superbly bright, fresh and full of apricots, peaches, nectarines in honey and yellow mirabelle. In fact there is quite pronounced 'plummy' fruitiness which ripens towards jams and preserves. Add to that a few apple slices, earth and sultanas and hey presto! Mouth: leaner, tougher and more assertively on freshly baked breads, toasted seeds, cigarette tobacco, dried mint, cumin and mixed dried herbs. Some crystallised citrus fruits and a nice resinous side that also incorporates some umami, miso vibes and a little damp earthiness. Finish: long, full on citrus fruits, oranges, bergamot, blood orange and deeper, earthier flavours of roots and herbs - even a tad medicinal in some places. Comments: high class and totally delicious. Feels nicely rusting and slightly rugged at times.
SGP: 661 - 89 points.

Jean-Luc Pasquet 'Lot 62' (40.4%, OB, for Wu Dram Clan, Petite Champagne, +/-2021)
Colour: mahogany. Nose: superbly exotic, gently spiced and opulently fruity. All the while never loosing sight of these very elegant and quite specific earthy and mulch Petite Champagne characteristics. Lots of aged flower honey, rancio, crystallised exotic fruit chunks, extractive tropical fruit teas and touches of old leather and incense. Gorgeous nose! Mouth: a tad extractive up front, but these wonderfully exotic fruit qualities are persistent and come through on the back of some very pure and bitter dark chocolate and tannic black tea notes. Pure liquorice root, herbal wines and aniseed. In time it gains more of these leaf mulch and damp tobacco qualities while the tannins slacken off slightly. Finish: good length, rather dark, damp, tannic, peppery and full of dried out herbal extracts, rancio, furniture oils and crystallised orange peels. Comments: A totally stunning nose, it's just the slight dryness on the palate that prevents it going past 90 in my book. But it's a wonderful old Cognac, no doubt about it.
SGP: 661 - 89 points.

Jean-Luc Pasquet 'Nostalgie' (45.6%, OB, Grande Champagne, 500 bottles, 2017)
From a mix of vintages, married in 2008 for a further 9 years before bottling. Colour: deep gold. Nose: younger and fresher GC cognac (which would be quite old in whisky terms) more robust and focussed on an even mix of breads, honeys, pressed flowers, tobacco leaf and wee touches of dried apricot and mirabelle. Also a wee hint of marzipan and bouillon. Mouth: cupboard spices, green tea with lemon, herbal wines, cocoa powder, eucalyptus bark and more impressions of dried flowers, crystallised orange peels and linseed oil. The best, bitter seville orange marmalade, kumquat and tangerine. Finish: good length with more classical honeyed qualities, sweet flower nectars, warm brioche, lemon cordial and peach schnapps. Comments: it's amazing how these distillates start to come alive and sing the moment they are presented at a proper bottling strength. Extremely quaffable and classy stuff!
SGP: 561 - 88 points.

Petite Champagne 'D67 A52' (49%, Jean Grosperrin for C. Dully, cask #F15, 2020)
Another selection from Grosperrin's cellars by our friends from Switzerland. What could go wrong here? Colour: amber. Nose: wonderfully scented, highly polished and perfectly poised. Full of gentle aromas of sultanas, dates, quince and candied blood orange peels. Mentholated tobaccos, liquorice root, fruit loaf and a beautifully herbal-accented rancio. A complex and highly detailed aroma that I find totally beautiful. Mouth: power and assertiveness immediately upon arrival, but it remains balanced and fresh too. There's spices and power from the wood, but these remain in check with many studded fruit flavours, crystallised exotic fruits, citrus rinds, peach stones, almond oils and more mentholated touches. This tension between the spices and the fruits is really what creates beauty in these kinds of old, natural strength Cognacs. In time parts of it start to evolve more towards old demerara rums. Although, you also find yourself thinking of 1972 Caperdonich at times as well! Finish: long, perfectly spicy, tannic, herbal, polished and with many wee earthy, mulchy and bitter touches. Terrific! Comments: balanced and beautiful, with everything in its place. Power, structure, fruit, spice, complexity, tension: check!
SGP: 561 - 91 points.

Font-Borne 1950 (40%, OB, Grande Champagne, 375 bottles, -/+ 2015)
Colour: mahogany. Nose: rather deep and plummy with plenty dark, sticky preserved fruits. Fig compote, damson preserve, freshly brewed espresso, hessian cloth and rancio that incorporates very old balsamic and walnut oil. A rather splendid nose that feels quite classy, if a little restrained. Mouth: easy and elegant arrival, more coffee, expensive dark chocolate, black miso, Maggi, herbal seasonings, pu erh tea and mushroom powder. Some ancient Fernet Branca with crystallised citrus peels. It's excellent and feels like a cohesive whole - I'd just say it's lacking a bit of oomph. Finish: good length, more dark fruits, sultana, prunes stewed with spices, even parts that go more towards rustic old Armagnac at points. Comments: I can't shake this feeling that I should be enjoying this more. Everything is in its place and there's a wealth of pleasurable 'stuff' going on. I just can't help but feel a Cognac like this should have been bottled at a higher ABV. Anyway, I'm already a broken record on this matter.
SGP: 651 - 87 points.

Hermitage 50 yo (44%, OB, cognac, Grande Champagne, +/2019)
From this house that seems to have a lot of older vintage and age stated bottlings but not too much info on origin. Still, quality has been pretty high so far from what I've tasted… Colour: deep amber. Nose: rich and concentrated on old leathers, herbs, spices and dark fruits such as sultanas stewed in old rum, long aged Calvados and peach liqueur. Those few extra degrees of alcohol make a significant qualitative impact on the nose here. Mouth: this impression of very old Calvados comes across on the palate at first as well. Impressions of apple pips, and long aged apple brandy with liquorice root, verbena and damp mentholated pipe tobaccos. Heading very classically towards rancios, plum wine and bitter dark chocolate. Finish: good length, if a little brief in the aftertaste. But a lovely earthy dampness, spiciness and more things like chocolate and herbal bitters. Comments: exactly what you would hope for and expect from a 50yo Grande Champagne cognac - very classy stuff that you can imaging quaffing with abandon from an oversized brandy balloon glass.
SGP: 561 - 89 points.

Hermitage 1960 (47%, OB, Grande Champagne, +/-2019)
Going further back into Hermitage's extensive archives… Colour: mahogany. Nose: now we are really talking. A wonderfully concentrated and vividly expressive profile. Long aged sauternes, plum wines, rancio, green walnut liqueur, mentholated tobaccos, herbal liqueurs and raisins. There's a combination of salty earths and cured meats that makes your mind wander towards Jerez. I also find something like sticky toffee pudding - which feels a lot closer to home but very welcome nonetheless. A beautiful, rather poetic nose. Mouth: yes, very old, slightly dried out sauternes that has taken on a very leafy edge. This Jerez aspect is still present with some very old Spanish brandy suggestions. Then green Chartreuse, mushroom powder, wormwood and hardwood resins. Perfectly bitter and even a tad salty at times. Finish: long, a full of rancio, mint tea, eucalyptus, concentrated dark fruits, tobaccos and top quality dark chocolate. Comments: extremely pleasurable and impressive venerable old Cognac.
SGP: 461 - 90 points.

Hermitage 1948 (44.4%, OB, Grande Champagne, +/-2019)
Colour: orangey amber. Nose: noses almost younger than the 1960, which seems to happen often in Cognac. Here there's more pressed flowers, peach stones, exotic fruit teas, dried herbs and unlit cigars. Fresher sweet wine notes, a lighter rancio profile and more specific notes of yellow plums, raisins and sultanas. Pleasurable and very beautiful. Mouth: lighter in style once again, many crystallised fruits, bitter herbal extracts, earthy dark teas, umami seasoning powders, mirabelle eau de vie and touches of hessian, bitter cocoa and eucalyptus bark. Some fir resin and walnut extract as well. Finish: good length, resinous, herbal, nicely bitter and showing some rather precise wood spices like liquorice root, nutmeg and clove. Comments: very, very good, but I think I prefer the cohesiveness of the 1960 by a single notch.
SGP: 561 - 89 points.

Hermitage 1923 (43%, OB, Grande Champagne, +/-2019)
We are going back some distance in time here. Not sure how long this would have spent in cask vs glass… Colour: deep amber. Nose: fuzzy peaches, pot pourri, pressed wild flowers still holding pollens, golden sultanas and top quality Seville orange marmalade. In time there's some more herbal and rooty qualities, liqueurs, bitters, extracts and even some medicines. A sappiness from the wood that is nicely mentholated and balances well with softer spices and damp earthiness. A harmonious and very lovely nose. Mouth: there's a wonderful and subtle sweetness upon arrival, the whole is on flower honeys, peaches, crystallised fruits, wood resins, mead and flower nectars. Even wee hints of things like maple syrup and tea tree oil. Beautiful concentration and fusion of all these wee flavours and characteristics. Finish: long, many wee tertiary earthy, medical, rooty and herbal vibes, raisins, aged marsala and liquorice in the aftertaste. Comments: another top notch very old GC. It starts to display these fresher floral and fruit aspects which, conversely, seem to only appear (or re-appear) with great age.
SGP: 651 - 90 points.

Grande Champagne N.33-39 (47,4%, Jean Grosperrin for Wu Dram Clan, 2021)
There are not many places you can go to order 1930s Cognac that's still in cask! Colour: ruby/amber. Nose: another level. Everything here is deeper, more rounded, more complex and more 'sensual' (if you'll excuse me dipping into the Whisky Bible lexicon for a moment). A beautifully cohesive nose that incorporates date syrup, fig jam, quince jelly, pomegranate molasses and molten liquorice. You can also add bergamot, citrus cordials, exotic fruit teas and some rather ancient, complicated herbal liqueurs. Given time there's also layers of tobaccos, darker, earthier teas, flower nectars and pot pourri. Exquisite, would be the word! Mouth: a tad bigger and more punchy than the nose suggests, surprisingly full of complex, intricate spices, dark grained breads, flower honeys, old madeira, many more mentholated and herbal qualities and the most beautiful dark chocolate. This syrupy orange oil and cocktail bitter side arises over time - almost like drinking a very expensive old fashioned. Lemon lozenges, herbal throat sweets and marzipan. Finish: long, clean, tense and full of bitter chocolate, wood spices, dried herbs and toasted walnuts. Stays the course to the very end! Comments: the trouble with these very old Cognacs, is that you have to kind of pinch yourself every so often and remember what you are drinking. A style that obviously converges at points with some very old whiskies or rums, yet ultimately remains its own, very beautiful, thing.
SGP: 461 - 92 points.