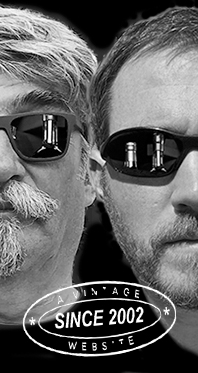 Home
Thousands of tastings,
all the music,
all the rambligs
and all the fun
(hopefully!)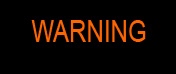 Whiskyfun.com
Guaranteed ad-free
copyright 2002-2022



---

Angus's Corner
From our correspondent and
skilled taster Angus MacRaild in Scotland
Cragganmore and Oban
A quick visit to some older expressions of these two names from the Classic Malts series. I've always enjoyed Oban - as a West Coaster I have a soft spot for anything in that part of the country - but Cragganmore I've always found a little so-so. Although, there are certainly many perfectly fine indy examples around.

Cragganmore 12 yo (40%, OB, -/+ 1995)
Colour: gold. Nose: pretty nice, on damp sackcloth with underlying notes of caramel shortbread, milk chocolate, caffe latte and brown sugar. You do indeed fell like this is an altogether more 'old fashioned' style with the influence of brutal reduction, filtration and caramel all 'lurking' in the background. But what is left behind is very easy and simplistically pleasurable. Some nicely honeyed touches and a wee herbal suggestion in time as well. Mouth: rather teaish and a little milky, like a digestive dunked in milky earl grey. But also some dried flowers, sweetened breakfast cereals, buttery toast, marmalade. It's a breakfast whisky it would seem. Again, a simple and somewhat old fashioned style designed to be quaffed absent mindedly from a tumbler - which is not something I'm against at all. Finish: short, sweet, more brown sugar, biscuits, caramel etc. Comments: probably the very epitome 'Speyside malt whisky' from the vantage of the mid-1990s. It's a bit basic and simplistic, but it's also almost profoundly inoffensive and easy to sip. And isn't everyone obsessed about being inoffensive these days?
SGP: 641 - 81 points.

Cragganmore 12 yo 1988/2000 (60.7%, Scotch Malt Whisky Society #37.16)
The SMWS had many such bottlings of relatively young, humble malts around these years, I'm sure there's quite a few gems still sheltered behind these lovely but identical old labels. Colour: pale gold. Nose: not a million miles from the old OB, only brighter and punchier of course. Similar light notes of hessian cloth, sunflower oils and various light beers such as shilling ales and old school IPA. Humble but charmingly natural malt whisky. With water: more of these cooking oil notes, quite an impression of vase water, pressed flowers and plain toasted cereals. Mouth: wooft, quite a fighter at this ABV. A bit hot and volatile really, with all these sharp, jagged peppery notes, mashed grains and cereals and brown bread. With water: again a tad simple, on breads, beers, grains, peppery heat and some mashed cereal notes. Finish: medium in length. Cereals and cooking oils again, a little lactic sweetness too, like a sip of milk stout perhaps. Comments: Not sure I didn't prefer the OB to be honest. It's a bit simple and a bit, well, boring I suppose. But it's also humble, unshowy and functional malt whisky that I'm sure many Edinburgh aficionados enjoyed getting pleasantly drunk on in the Spring of 2000 - no doubt toasting all the plain sailing years that undoubtedly lay ahead…
SGP: 551 - 79 points.

Oban 14 yo (43%, OB, 75cl, -/+ 1990)
We're fans of Oban here at WF. In fact, ironically enough, Serge tried another old Oban 14yo from similar era not so long ago here on WF. Let's see if we align… Colour: gold. Nose: a full-bodied malt indeed, lots of polish, soot, bouillon, mustard powder, a rather resinous waxiness and things like fir wood, light medical embrocations and some green fruitiness. Also this gentle coastal vibe in the background. Feels decidedly 'west coast highlands' - which I can't help but love. Mouth: rather scary that these batches start to take on an 'old bottle' feel about them. Not necessarily OBE but rather this feeling of having cohered into something singular and a bit different over time in glass. Lots of wax polish, cereals, dried mint, ointments, wet rocks and delicate notes of bandages and lemon peel. Still pretty coastal and feels rather medicinal without being particularly peaty. Still superbly oily in texture in the mouth. Finish: medium, peppery, more mustard powder, bouillon stocks, suet, eucalyptus and wee hints of tobacco and umami paste. Comments: very, very good and hugely pleasurable to sip. These bottles are still underpriced and overlooked I would say. Same score as Serge.
SGP: 463 - 89 points.

Oban 14 yo 'Bicentenary' (43%, OB, 1 litre, 1994)
A batch released, or 'labelled', for the distillery's 200th anniversary in 1994. You'd think they might tip a few sexy casks into such a batch, but then this was 1994 and well and truly back in whisky's age of innocence. Not to mention the fact that they released a totally brilliant (but absolutely bonkers) 16yo Manager's Dram sherry cask for that same occasion (WF92). Colour: orangey gold. Nose: we aren't far off the older 75cl batch, there's just a bit more mustardy heat up front, dry waxes, hessians, pressed yellow flowers and starchy cornflour. Globally very similar, which I'm sure the Diageo blending teams are pleased to hear. Just perhaps a little drier and 'fuller' with a more pronounced waxy quality. Mouth: similar once again but I find this one displaying a little more of a mashy and vegetal side up front. Honey roast parsnip, lanolin, cough mixtures and various beers and damp grains. Maybe not quite as luminous as the earlier batch, but there's still plenty to enjoy. Finish: ok, picks up steam in the finish actually, some very nice notes of salty honey, breakfast cereals and dark beers. Lovely, warming and lightly waxy aftertaste. Comments: not quite the equal of the earlier one, but it's still a totally solid and idiosyncratic dram. A quiet, stalwart bottling that I am always happy to revisit. A shame we don't have a current batch for comparison. Not to mention the 16yo Bicentenary! I would love to try that one again.
SGP: 552 - 87 points.

| | |
| --- | --- |
| | A wee announcement born out of my own personal frustration |

Indeed, for the first time and because of some extensive business traveling I'll really have to do, I won't be able to participate in The Whisky Show Old and Rare this year. Which, to me, is close to having an open magnum of Mouton 1986 on the table and not being allowed to have a sip of it, or a Ducati 900 Mike Hailwood Replica in the garage and not a drop of gas. So, I thought the only way I could try to overcome my sense of frustration and still kind of participate would be to run this WAFF(*):

For anyone into older bottles Angus will be co-hosting some virtual tastings along with friends Jonny McMillan and the good folks at the Whisky Exchange on the weekend of the 18th-20th March. Some of which you may still find tickets for.