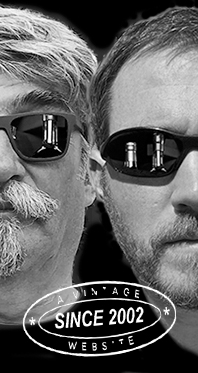 Home
Thousands of tastings,
all the music,
all the rambligs
and all the fun
(hopefully!)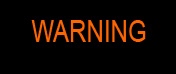 Whiskyfun.com
Guaranteed ad-free
copyright 2002-2022



Doing new grains, uncluding Inverphroaigs, Hampgordons and Cambwoods

Let's do that, randomly. How would you sort out grain whiskies anyway, by age? By Distillery? By strength? By main ingredient?

North British 2006/2021 (50.5%, Whiskay, 223 bottles)
Were they still using exclusively maize at North British Distillery, in 2006? Not too sure. What's sure is that this is a very funny anti-Brexit label, when you move your bottle the two parts of a broken heart (UK and EU) do stick together again. Whether there's another hidden message behind the choice of North 'British', I don't know. Colour: white wine. Nose: typical young grain, not unpleasant but pretty silent, with a lot of nail polish and kirschwasser. With water: more of all that, plus a lot of mercurochrome (to heal the wounds of Brexit?) and a little vanilla. Mouth (neat): varnish, glue, vodka, kirsch. With water: some cellulose coming out, bark, vanilla, sawdust… Finish: medium, ethanoly, vodka-y. Comments: love Whiskay, love their other bottlings, love the funny ideas behind this label, but I'm just not fond of young grain whisky, while in my book, any grain that's younger than say 30 is 'young grain'. Having said that ans as I just wrote, they may have chosen this one because it's full of mercurochrome – to heal the wounds of Brexit! Vary smart, on second thought…
SGP:331 - 75 points.

North British 10 yo 2011/2022 (57.1%, Watt Whisky)


What's good is that the prices for these are very fair. Colour: gold. Nose: obviously similar, with just a little more cake and vanilla, and consequently, less varnish and mercurochrome. I'm also finding a little fresh maize, but I think North British had already switched to other grains when this one was distilled. Not 100% sure… With water: a little buttercream, which is not unpleasant. Mouth (neat): this one is sweeter, more on saccharose. Vanilla sugar, bubblegum… With water: you would almost believe this is Havana Club or Bacardi. I said almost… Finish: medium, sweet, with more vanilla sugar, a little melon syrup, and, this time, a few drops of mercurochrome indeed. Comments: I do not think I've ever found any young single grain that's really been to my liking. So, it's me…
SGP:431 - 77 points.

Do we try this a last time?... With more oak?

North British 13 yo 2007/2021 (62.3%, WhiskyPeter, virgin oak barrel)


Let's proceed with caution, now it seems that the virgin oak was heavily charred, so maybe are going to find some kind of bourbon… Colour: straw. Nose: in the style of the Watt W. Vanilla, maize, varnish. With water: fruit peel, grass, alcohol. Mouth (neat): very sweet, bubblegummy, extremely vodka-y. Vodka flavoured with bubblegum and a few bits of bison grass. With water: some oaky sourness. Finish: a little more vanilla in the vodka. Comments: these juices are really not my thing, and I can tell you that I've been trying hard for decades. Perhaps go see a whisky doctor?


SGP:441 - 75 points.

Let's try another young one, but from another Distillery…

Invergordon 12 yo 2007/2019 (64.6%, WhiskyPeter, virgin barrel finish, cask #300857, 224 bottles)
We've had good luck with Invergordon in the past, but those were usually both old whiskies and ex-oloroso. Let's see… Colour: gold. Nose: it's a rounder, cakier drop, with more brioche, raisin rolls, shortbread… Also banana. In short, a maltier grain, should that make any sense. With water: a pineyness and some spearmint from the wood. That works. Mouth (neat): simply more flavourful than the NBs, with more coconut, vanilla, barley sugar, lemon tarte… No feeling of vodka this time. With water: it is still grain, but I have the impression that it is a little fatter, I was about to write 'malty', while the wood was good and active. Mint and pineapple, for some kind of Cuban cocktail. Finish: medium, sweet clean, fruity, tropical. Perhaps a stronger pina colada? Well the pope knows more about cocktails than your truly. Comments: this one goes down nicely.


SGP:730 - 82 points.

I suppose more Invergordon is the way…

Invergordon 32 yo 1990/2022 (52.8%, Alambic Classique, cask #22022, 158 bottles)


Wait, there is a trick here, this one was finished for 5 full years in an ex-Hampden cask! So in heavy Jamaican rum wood, although we wouldn't know whether it was a very funky Hampden, or just one of the low-ester kittens. Colour: gold. Nose: of course. This is more a blended rum, I'm not sure the grain whisky has anything to say here. Not that we're complaining, this is lovely, delicately petroly and olive-y, with a little engine oil and anchovies in brine. Anchovies in Invergordon! With water: carbon paper and a little camphor. Mouth (neat): indeed, a very good blended rum, with overripe bananas, olives; liquorice and a little acetone. With water: perhaps a tiny smidgen of Invergordonness. This soft vanilla? Finish: medium, salty and petroly. Salted liquorice in the aftertaste. Comments: I'm all for transparency but I'm wondering if it wouldn't have been even funnier when our German friends, on this label, would have kept quiet about the finishing. Surprise surprise!
SGP:552 - 85 points.

Another one by Alambic Classique. A Neisson finish, I hope…

Invergordon 47 yo 1975/2022 (50.3%, Alambic Classique, cask #22023, 128 bottles)


No, this one was 'matured in an ex-Laphroaig Islay Whisky barrel'. Forty-seven years in a Laphroaig barrel! This is extremely intriguing, to say the least. Colour: gold. Nose: how would I put this. Imagine a low-level bottle of Bonfanti or Cinzano 10, should that ring a bell. Hessian, gentian (in the front!), slightly stale mango liqueur, that famous beach bonfire (almost extinct here), celeriac and fennel… With just one drop of water: all things medicinal, bandages, embrocations, camphor… Mouth (neat): superb! Even if this would rather be celeriac eau-de-vie by Jean-Paul Metté himself, aged in good oak. I mean, flavour-wise. With water: a fantastic, delicate earthy, rooty development. I cannot not think of Suze. Do you know Suze? Now there are better options, check for instance Distillerie du Grandmont's Amer Gentiane. Finish: even more gentian. Comments: some people would claim that pasta with foie gras is not proper pasta. I still prefer pasta with foie gras, or Invergordon with Laphroaig. Great in-cask blending here but once again, I'm wondering whether this wouldn't have been even funnier if they wouldn't tell us on the label. Very smart. Now, we're the empty cask?
SGP:563 - 90 points.

Invergordon 49 yo 1973/2022 (40.3%, The Whisky Agency, barrel, 191 bottles)


This one might be a notch fragile, but we did make a short break after that excellent Inverphroaig. Colour: gold. Nose: I think we already wrote quite a few times that Invergordon was the maltiest grain whisky out there, and this is just another good example. Frankly, this could have been Glenlivet, for instance. Superb honeys and beeswaxes, tarte tatin, fresh raisin rolls, dried figs on location (in Turkey), dried jujubes and rambutans, honey biscuits… It is utterly incredible that no oak would have taken the helm after so many years and with a spirit at such a low strength. Old Sauternes. But at 40+, beware the palate… Mouth: there is a little green and drying oak (tobacco, chlorophyll, English tea) but frankly, it is still well-integrated and would not dominate these awesome notes of ripe apples, subtler honeys, figs and jujubes, and above everything this old Sauternes that went drier over the decades. No graininess, no coconut, no simplistic vanilla. Finish: not even short, still subtle, rather on tarte tatin and mead. Comments: two 90s in a row. See I'm no anti-grain activist?
SGP:551 - 90 points.

I'd happily try a last old Invergordon, before we quickly check a few other grain distilleries…

Invergordon 49 yo 1972/2021 (44.4%, Maltbarn, bourbon)


No signs of a finishing in ex-Brora, Springbank or Lagavulin here… A finishing in an ex-mezcal clay jar, would that be legal? (if you don't tell ;-)? Colour: full gold. Nose: this time it's very old bourbon, with some cellulosic varnish, rye, maize and vanilla, chestnuts, touches of maple syrup, old books, furniture polish (old library), old Jag… Mouth: how is it possible that we would strike another 90? Even if this one's a little simpler at first, that is to say more on wee sweets, it would then unfold on subtle old teas and dried fruits. Rosehip, wild rose, also arrack, oriental pastries (orange blossom), Turkish delights… Finish: perhaps a tad shortish this time, but nicely honeyed and meady. Do you say 'meady'? Comments: complex and subtle. I like it that they wouldn't have waited until it's 50, like any 'brand' would have done.
SGP:551 - 90 points.

And so we said other Distilleries…

Cameronbridge 46 yo 1974/2021 (40.1%, The Whisky Agency for Heads & Tails Canada, hogshead)
40.1% vol.? I would suppose they've been monitoring this wee cask day and night… Colour: gold. Nose: it hasn't got the depth and structure of the Invergordons, on the other hand there's an extremely delicate combination of subtle cake doughs, sesame and peanut oils, vanilla, and possibly a little coconut water. Notes of preserved peaches and ripe starkrimsons. Mouth: ah, the bees! Mead, nectar, honeys, pollens, all that mezza-voce, plus a little pineapple, green liquorice and a pinhead of turmeric. Incredible body at 40.1%, but it's true that 40.1 'natural' and 40.1 'reduced' are two different things. Finish: not even short, on honeyed pineapples, with a little spearmint and liquorice in the aftertaste. A hoppy and happy feeling. Comments: you'll believe we're being lazy, but believe me, this is just another proper 90. On the other hand, 'they know what they're doing'.
SGP:641 - 90 points.

Cambus 30 yo 1991/2021 (52.3%, The Whisky Cask)
Seminal grain Distillery, DCL, closed 1993, now cooperage. Capeesh? Colour: gold. Nose: I rather like them when they're a little acetic like this, a little sour, on fermenting fruits (plums, cherries), even lime juice, even sour cream. With water: even more of all that, Pils beer, hops, sour cherries, pine smoke, capers in brine. Mouth (neat): ex-malt cask? In general, grain whiskies were filled into new casks to season those before they would be filled with malt. That's the older orthodoxy. It's rather fatter than expected, really leafy and sour, with a curious smokiness, even a feeling of peat. With water: cigars, a peppery smokiness, notes of sour guavas, riesling, gherkins… Finish: medium, on the same flavours. The cask had contained a smoky malt before, it seems. Comments: we're far from any ethanoly, coconutty, light grain whisky. Really worth trying.
SGP:362 - 84 points.

Cambus 33 yo 1988/2022 (47.6%, Chapter 7, bourbon hogshead, octave finish, cask #3325, 280 bottles)
This baby was finished in octave casks having previously contained Linkwood and Glen Elgin. So the new orthodoxy, first malt, then grain, as malt is more and more about wood. Colour: light gold. Nose: wee whiffs of baby vomit at first, then rotting pineapples, then green walnuts, pipe tobacco, tomato leaves, banana skins. Singular, shall we say. Mouth: you do feel the malts, as this is thicker, frankly barley-y, with a little coffee and various liqueurs. A drop of Malibu (we'll survive) and two drops of ginger liqueur, plus some sweet cider. We'll also have to mention limoncello. Finish: medium, with an oaky sourness that's absolutely not unpleasant. A varnishy side too. A drop of coconut and apple vinegar in the aftertaste, then high-class cider. It's not often that the best side of a whisky would be to be found in its aftertaste. Good fun here. Comments: from what? to yeah! within a few minutes. A wilder grain.
SGP: 371- 85 points.

Another session that went to eleven. Good grainy night (in Georgia)!