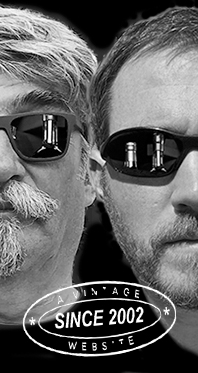 Home
Thousands of tastings,
all the music,
all the rambligs
and all the fun
(hopefully!)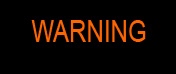 Whiskyfun.com
Guaranteed ad-free
copyright 2002-2022



Let's have four of them, of various styles and origins.

Craigellachie 2007/2019 (46%, Scyfion Choice, Saint Daniel wine cask finish, 201 bottles)


Our friends in Ukraine and their funny wine finishings! In this very case, red Saint Daniel, some Ukrainian wine that would blend 'Cabernet Sauvignon, Saperavi and Bastardo Magarachsky' varietals. We keep learning a lot about wine, thanks to our Ukrainian friends! Now vorsicht, this is red wine… Colour: straw (not rose-y hues!) Nose: really all right, in the style of Glenlivet 12 I would say, or of Macallan 12 'sherry'. No redberry invasion, rather a nice malty development, some oranges, ales, perhaps a touch of strawberry jam in the background? In any case, no wine against whisky fight in our glass, they seem to get along well. I have to find a bottle of red Saint Daniel, really curious about that Bastardo Magarachsky (why are we not surprised, S.) Mouth: cakey, with some fruitcake, soft spices, marmalade, goji berries and dried jujubes (what they call red dates in some places). I'm just having a pack from China at home, really love them. Finish: rather long, candied and yet fresh, with, I swear to Alfred Barnard's reincarnation, a lot of dried red dates. Comments: cool, good, and very educative. Now, onto Bastardo Magarachsky, it's open season so the hunt begins…


SGP:641 - 83 points.

Craigellachie 13 yo 2007/2021 (48%, Dumangin & Fils, ratafia champenois finish, batch 015)


We've already tried some of their finishings, one Bushmills (superb!) and one Greenore (not too bad!) This time they're tackling Scotch malt whisky, so a thicker, fatter base. Let's see… By the way, at WF we're die-hard fans of all the wee unusual specialties they're having in Champagne and in the north of Burgundy, ratafia indeed, Irancy, Rosé des Riceys, sauvignon de Saint-Bris, some Coteaux-Champenois… Great wee categories to explore. Anyway, let's move on… Colour: gold. Nose: yep. Remember ratafia is no wine, it's rather must plus eau-de-vie, which means that there cannot be any 'fermentary clashes'. Jaffa cakes, orange cake, big moist figs, sultanas, dried apricots, peach jam… and tangerine liqueur! Tangerine liqueur would end any wars, just ship some to the fighters on both sides. Very nice nose, with Jaffa cakes at the helm. Mouth: absolutely lovely. Dried fruits, dried citrus, sultanas, dried rambutans (really), rooibos tea (not quite tea but there)… What comes rather unexpected is that this wouldn't even be stuffy or thick or cloying. In short, balance and freshness were preserved. Finish: medium, rather more on yellow plums and quinces. Comments: I don't think this finishing changed much to the original spirit, it just made it louder and a notch thicker and warmer, in a good way. Like what a good tube amp would do to an old 45rpm by The Stones, if you will. Great job, I suppose we ought to have a few ratafias here one day. Oh and I would also try this on Hampden and call that 'Rastafia'. Just sayin', not my business…


SGP:641 - 84 points.

Craigellachie 12 yo 2009/2021 (52.5%, The Maltman, amarone finish, cask #8, 294 bottles)


Amarone, the stuffiest red wines in da world. Now some are pretty good, let's be honest, but to blend them with malt whisky, in my pretty narrow views, is like letting Ozzy Osbourne sing Mozart. Colour: gold. Nose: it was well mastered, once again this is no cherry extravaganza, no raspberry slaughter and no strawberry Stalingrad. In short, this remains malt whisky, in the style of some moderate sherry finishing. With water: fresh panettone, other doughs and orange-blossom-driven pastries… Just what we adore - we agree that's rather unavowable. Mouth (neat): but-this-is-good! Speculoos liqueur, I'm sure our Belgian friends are making that. Orange bitters, marmalade… Very very good! With water: even more good, as they would say in Paris. Some salty orange cordial. Finish: rather long, getting more complex, rather on all kinds of chutneys rather than jams. Comments: I'm dead sure this should go extremely well with champagne, in some kind of Bellini or Scottish Kir Royal. 1/20 this, 19/20 champagne. As high as any such winey concoction could go in my little tasting book.


SGP:651 - 84 points.

Craigellachie 15 yo 2005/2020 (56.5%, Gordon & MacPhail, Connoisseurs Choice, for HNWS Taiwan, refill bourbon barrel, cask #16600309, 255 bottles)


Come on, it's time our friends in Elgin called this legendary series 'Bloggers Choice', no? We agree, on second thought, no… Colour: straw. Nose: feels like holidays after the wineskies. Light cereals, barley syrup, fresh sawdust, grated coconut, custard, paraffin, sunflower oil, sesame, polenta… With water: same. Emphasis on 'sawdust'. Mouth (neat): whisky al natural sure is superior, even when there's a little too much fresh oak. Cakes and breads and woods and branches. To be honest the oak's a little loud, even if it was genuine refill indeed, which I'm sure it was. As we said before, casks move in mysterious ways. With water: easy sweet barley-y brew, plus some of those slightly stuffy oak-aged IPAs. No one has limits these days. Finish: long, oak getting even bigger. Comments: refill indeed? Feels like scratched and toasted, but not recharred. But what do I know… Very good, but I'm not an immense fan.


SGP:461 - 80 points.

Don't tell me I liked the wineskies better. No I'm not going to a shrink.