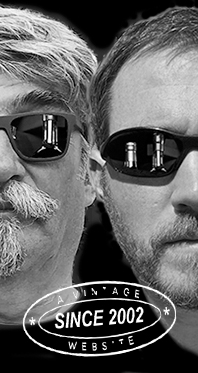 Home
Thousands of tastings,
all the music,
all the rambligs
and all the fun
(hopefully!)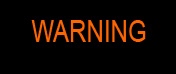 Whiskyfun.com
Guaranteed ad-free
copyright 2002-2022



Four Knockdhus, a.k.a anCnoc

| | |
| --- | --- |
| It's said that they changed the name because of some conflicts with the brand 'Knockando', but given that my French compatriots are quaffing all Knockandos as if there was not tomorrow while knowing zilch or even less about Knockdhu, | |

I'm not sure there was any sense behind that decision. It's like Putin deciding to keep the name 'Champagne' for the disgusting Russian bubblies that are drilling holes into their pants and carpets, and making their spectacles opaque. Not much sense.(photograph anCnoc)

Knockdhu 10 yo 2011/2021 (49.7%, Cadenhead, Sherry Cask, fino sherry hogshead, 300 bottles)


In a fino sherry hogshead for two years, but remember they have no fino sherry 'hogsheads' in Jerez. Those are just bespoke casks done solely for the ever-reliable and sympathetic whisky industry (that we love so much, honest). Colour: gold. Nose: about sweet malt, cream of barley, beer, cellulose and just malt indeed. Mouth (neat): I can find no proper fino but I do enjoy this acidic, tart, fermentary style, full of meady beers and walnuts. Finish: medium, a tad roasted, honeyed, meady. Chestnut honey in the aftertaste. Comments: why are they not calling these 'Knockdhu-Glenlivet'? I'd swear I've seen some 'Clynelish-Glenlivet' by CAD (of course not, I am trying to joke).


SGP:451 - 84 points.

Knockdhu 'Autumn Fruits' (59.5%, Cooper's Choice, Madeira cask finish, cask #9476, 342 bottles, 2020)


Autumn fruits? I'm not sure this is the right season but there, the whisky's in the tasting glass… It's an un-vintaged single cask (and why not) and only a finishing, but there, we've got a high opinion of these bottlers (while remembering their crazy Port Ellens and Lagavulins, in the olden days…) Colour: light gold. Nose: twenty litres of M&S's vanilla custard and a cereally combination, with tapioca, semolina and polenta. No less, but watch this strength… With water: pure apple juice and young applejack. Mouth (neat): a little gunpowder at first, but citrusy raisins are soon to take over, together with marmalade and walnut wine. Still, water will be needed… With water: rounder, gentler, maltier as well. Teas and puréed chestnuts, apple compote, a tiny touch of sweet mustard, possibly from the Madeira… Finish: medium, a little less precise, but nice, easy, rounded and rather raisiny. Comments: extremely quaffable, while wondering about the style of Madeira that's been in use. Sweet? Dry? Which varietal?
SGP:551 - 83 points.

Oh well, since we're doing little finishings…

Knockdhu 12 yo 2008/2020 (57.4%, Van Wees, The Ultimate, 38 months sherry cask finish, 690 bottles)
A 38 months sherry cask finish, bwah bwah bwah bwah, we're in awe, flat on the back. I imagine it's like when folks were listening to Mozart or Jimi Hendrix live for the very first time, total wonderment! Imagine, a 38 months sherry cask finish! (S., calm down, tis is only whisky). Colour: gold. Nose: artichokes, asparagus, cabbage, eggplant and vanilla. Not a thrill this far, but… With water: new plastic pouch, which will kill sea turtles eventually. Mouth (neat): we're okay, the malt is good, only the finish was clearly unnecessary and, perhaps, murderous. Tesco's marmalade, sulphur, rubber, perhaps stearin? With water: no way. Finish: no way. Cabbage and bitter oranges. Comments: probably some industrial accident, as this is so un-Van-Wees! Now we do need some agitation from time to time, whisky can be so boring.
SGP:452 - 69 points.

It's good that I'm not the Chairman of the Scotch Whisky Association (don't you need to be a Lord or something?) as I would immediately prohibit all finishings and install a Tasting Committee with power of life and death (with all my buddies, naturally). Tax shelters would be prohibited too (Dublin, Amsterdam or Rotterdam, Cyprus, Malta, Monaco, Luxemburg etcetera) and only distilling companies truly located in Scotland would be entitled to use the appellation 'Scotch Whisky'. All right…

Knockdhu 16 yo 2006/2022 (55%, WhiskySponge, heavily peated, refill hogshead, 321 bottles)


What, Pacman now? Colour: pale white wine. Nose: it's to be remembered that around the mid-2000s and following the beginning of the Ardbeg craze, strictly all distilleries on the mainland would have started to distill peated variants of their makes from time to time, including Knockdhu indeed. While, of course, believing they were all the only ones to do that. By law, everybody's got the same breakthrough ideas at the same time anyway. This is a fine peater, ala Benriach, ashy, without the coastal side, and rather with notes of rubber, bicycle inner tube and all that. Fine but doesn't make my legs shake this far. With water: raw wool, embrocations, carbon dust, ink, ashes. Mouth (neat): tighter and more lemony, with a little mint and, well, mezcal. With water: sweeter. Barbecued bananas, perhaps. Finish: medium, rubbery, a little salty. Comments: certainly good, but not quite a revelation, dear Mr Sponge. It's like all those new series about Vikings on Netflix, they all feel a little redundant.


SGP:455 - 82 points.