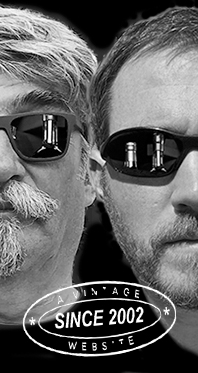 Home
Thousands of tastings,
all the music,
all the rambligs
and all the fun
(hopefully!)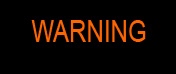 Whiskyfun.com
Guaranteed ad-free
copyright 2002-2022



---

Angus's Corner
From our correspondent and
skilled taster Angus MacRaild in Scotland
Four Laphroaig
It's probably my favourite distillery, although as much for emotional reasons as qualitative ones these days. But we shouldn't forget that numerous Laphroaigs from the 1970s and earlier were amongst the greatest single malts thus far made by humans. I believe Laphroaig still produces excellent and idiosyncratic distillate these days, it's just that the owners seem overly fond of slathering it in wood these last couple of decades. Nevertheless, it's always a pleasure to check in with this make…

Laphroaig 10 yo (40%, OB, 70cl, early 1990s)
A version from before they were granted the Royal Warrant in 1994. There's an L code printed on the rear of the front label (which you don't see too often with Laphroaig) which says 'W91 141' - so perhaps it's a 1991 rotation? Colour: gold. Nose: very typically on soft, quilted peat smoke, mangos, passion fruits and some fusion of lapsing souchong and smoked honey. Simple, but exquisite. Mouth: always starts with a little bit of a hobble compared to the 43% versions due to 40% - which has been a sore point for Laphroaig for decades now in my view! Still, beautifully silky peat smoke, touches of grapefruit juice, bandages, TCP, light seawater salinity and lemon peels. Ethereal, drying and wispy peat smoke at the back of the palate. Finish: a tad short, but still showing plenty exotic fruit teas, soft peat smoke, wee peppery notes and lime. Comments: totally great! But very much in spite of the way it was bottled. Same story as with many of the best early G&M Connoisseur's Choice bottlings. Anyway, a super quaffable old Laphroaig that still has plenty of those coveted tropical fruits. At 43% I'm sure we'd be solidly on 90.
SGP: 455 - 88 points.

Laphroaig 16 yo (48%, OB, rotation 2019)
Colour: straw. Nose: certainly a more modern profile, but it's immediately a good one. A lot of lemon peel, smoked olive oil, seawater, some green olives in brine, mineral salts and dried seaweed. I also find a touch of pink grapefruit about the nose too. It manages to be rather salty but without also being too ashy, which I often find with modern Laphroaigs. Mouth: big and punchy. Lots of salty things such as oysters, seawater, anchovy paste and pickled mussels. It's also rather brutally medicinal with mercurochrome and impressions of bandages and TCP. Some tarry rope in there too. Finish: good length, rather sooty, deeply smoky and briny with pickling juices and black pepper. Comments: an excellent composition I would say, one that displays good balance in all the right places. There's plenty power, but nothing is too extreme, and the ABV works perfectly with Laphroaig's modern character here. This, mixed with the fruitiness of the old 10yo, and I would be a very, very happy wee laddie! Same score I think.
SGP: 367 - 88 points.

Laphroaig 10 yo 'Original Cask Strength Batch 12' (60.1%, OB, 2020)
I haven't tried too many of these contemporary batch releases of the Cask Strength, possibly due to the rather lofty heights of those early green stripe versions… Colour: gold. Nose: rather grizzly, boisterously ashy and a bit uncouth with some up front wood spiciness aside tarry peat, black pepper, BBQ embers and brisket. There's also something a tad minty about it, menthol tobacco perhaps? Add to that some very salty Dutch liquorice and some seawater. With water: saltier, on frying bacon, pork scratchings, paprika and hessian. Mouth: much better arrival I think, sweet but full of syrupy peat flavours, smoked black pepper, bandages, tar extracts, iodine and various medical 'things'. Big and nicely 'Laphroaigy'. With water: works well now! More precise and focused on peat smoke, medicine, TCP and smoked pepper. That sweetness from the wood feels more integrated. Finish: long, very tarry, peppery, iodine, kippers, brine and anchovy paste. Comments: the thing about these whiskies is that they are very good, but I think they show better in tumblers and highballs than being dissected in nosing copitas. This on a summer night on Islay, sipped from a tumbler with a little water is probably the sort of thing this potion is brewed for. It's not in the same echelons as those older bottlings, but for chunky, silly, simple, potent, full-power Laphroaig it's solid.
SGP: 467 - 85 points.

Laphroaig 10 yo 'Original Cask Strength Batch 14' (58.6%, OB, 2021)
Colour: gold. Nose: same ballpark but perhaps a bit more on sawdust, ashes, wood smoke and a dash of Tabasco. These are pretty rough and ready drams, fun and all raw power, but lacking some of the sophistication that those early batches used to possess. With water: some softer peat smoke now, a little more refined and showing hints of petrol and coal smoke. Mouth: same feeling as with 12, but here it's a tad narrower and going more directly to seawater, smoked sea salt, seaweed, iodine and tar. Still rather a lot of black pepper vibes. With water: really hits its stride here, a nice oiliness about the texture, thicker, quilts of peat smoke, smoked peppercorns, iodine and dried herbs. Finish: long, tarry, mingling wood spiciness, some chilli pepper, more iodine and sharper peat flavours in the aftertaste. Comments: same as above. But I prefer this one by a single point, there's more complexity and roundness to it overall. But both really need water I think.
SGP: 467 - 86 points.