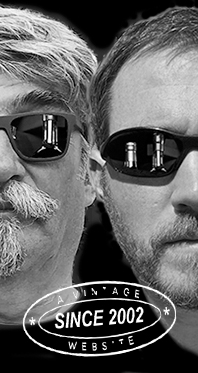 Home
Thousands of tastings,
all the music,
all the rambligs
and all the fun
(hopefully!)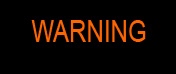 Whiskyfun.com
Guaranteed ad-free
copyright 2002-2022



Four Talisker



The newer 10, one of the oldest 10s, a recent 25 and the brand new 27, how does that sound?


Magazine ad,
circa 2003



Talisker 10 yo (45.8%, OB, French market, +/-2022)


With a funny bilingual label, both in English and in French. For example, it says both 'aged 10 years' and 'vieilli 10 ans'. Some other parts do not translate too well, as the double meaning of 'Made By The Sea', for example, cannot quite be achieved in French. Anyway… Colour: gold. Nose: we're having that full-blown salty pepperiness, complemented with a lot of old hessian, very sour doughs, just raw smoked malted barley, and ashes diluted in fino – or something like that. Wonderful dryness and no compromises with woods that I can detect. Mouth: totally excellent, as Talisker as Talisker ever was, salty, peppery indeed, sour, and rather on the usual citrus as far as fruits are concerned. Lovely ashes too, plus this feeling of quaffing a wee glass of seawater. Finish: long, beautifully tight, salty, and as close to proper manzanilla as any whisky ever was. To think that they probably haven't used a single butt of manzanilla here, not even fino. Comments: I don't think Talisker 10 ever went away, but there have been rumours. Assuming those rumours were founded, well, it's back. Oh and we'll reiterate our long-standing supplication, the world needs a Talisker 10 Cask Strength!


SGP:457 - 90 points.

Talisker 10 yo (45.8%, OB, 1l, +/-1989)


This one's bearing the oval quaich emblem of United Distillers' early Classic Malts. These Taliskers were a little softer and fruitier than today's, but batches did vary indeed. Plus, OBE may have changed this one, let's see… Colour: Rolex gold. Joking. Nose: I was right (that's lame, S.) this has more fruits, more bananas, mangos, maracuja, sour apples, also smoky bread, doughs, porridge (we know B&Bs up there that would never serve you any porridge without a nip of a peater inside), then herbs soup, with some sage, coriander, tarragon… What a beauty, really! We used to claim that time deconstructs peat to wonderful results, and this is just another example. There's even an equation, peat + time = mango. Right… Mouth: just superlative. Let's keep this short, imagine some sorrel soup, plus carbon dust, tar, pepper, cockles, lemon, coriander, walnut skins and… hey, manzanilla! A very salty manzanilla. Finish: long, not tired in any way, and just f…. stunning. Please excuse me. Comments: one of the greater batches. I've often wondered if they weren't pouring their best vattings into those 1l bottles for duty-free. Proper duty-free shops, not today's gloomy spaces where special prices go like +50%-20%. Stunning drop.


SGP:565 - 93 points.

Talisker 25 yo (45.8%, OB, Netherlands import, +/-2022)


On the label, they went from 'The Only Distillery On The Isle Of Skye' to 'The Oldest Distillery On The Isle Of Skye'. Right, provided you're successful, always change as little as you can, and only if you must. No, not much to say about the newish 'torn label'. Colour: gold. Nose: discreet, almost absent after the first-class tenners. Whiffs of old Sancerre, grapefruit juice, perhaps cucumber water, perhaps some kelp… It is curiously evanescent, really. I would suppose it'll all happen on our palate. Mouth: yess, now we're talking. This time the 25 years do not feel, this is as bright and fresh as the new 10, with some seawater, grapefruits, manzanilla (hurray) and perhaps, this time, a little tobacco, walnut wine, amatriciana sauce, and a cardamom plus pepper plus cumin combo that's working very well. Finish: pepper, salted cider and seawater, for a rather long time. I also feel that we should mention our good friends the whelks. Comments: 10 or 25, committed to the same struggle. Talisker is about the distillate; nothing can please me more.
SGP:466 - 90 points.

Talisker 27 yo 'Elements' (58%, OB, Distillery Exclusive, 2,000 bottles, 2022)


I'm not sure we wanna know that this baby was 'triple cask-matured'. OK while we're there, it was matured successively in refill casks, then heavily-charred casks, then old European oak puncheons. But indeed, modern whisky is like mortadella, I'm not sure we'd want to know how they make it ;-). Colour: full gold. Nose: seemingly thick and very compact, but at 58% vol. it is hard to get to the finer details. Some fresh vanilla-ed oak and blond turon. No Atlantic wildness this far. With water: some seawater indeed, old hessian, dunnage, green smoke (just a concept, really), as well as our beloved raw wool. Green pepper. Mouth (neat): the sweetest of them all, and that's the wood. Heavy notes of sweet pepper and ginger liqueur. A little rough and tough, but that may be the strength. High sweet peppers for sure. With water: looks like we tamed it, even if the woods are still at the helm. More oak spices, ginger, cinnamon, over-infused green tea, even forgotten kombucha, cold tea… That's all the wood. Finish: long, even greener. Green tannins and peppers plus fruit peel. Comments: a very lovely dram for sure, but this is where personal preferences really come into play. I'll always prefer my whiskies al natural rather than tuned, while this is almost a hot rod dragster.
SGP:566 - 86 points.