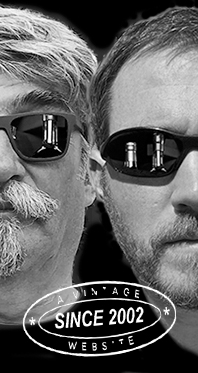 Home
Thousands of tastings,
all the music,
all the rambligs
and all the fun
(hopefully!)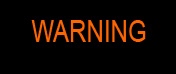 Whiskyfun.com
Guaranteed ad-free
copyright 2002-2022



Four excellent Aultmore

Yet another little name I like to try. And I think it's about time we open this older indie glory… (Photograph Andrew Wood)

Aultmore 15 yo 1992/2007 (46%, The Single Malts of Scotland, Small Batch, bourbon barrels)
From three casks. One of the early TSMOS done by Mr Sukhinder and his gang of skilled whisky slingers. They've also had an excellent 1990/2007 (WF 86). Colour: white wine. Nose: Aultmore has got a floral side and that really shows here. All humble yellow flowers, dandelions and buttercups first, then a little sunflower oil and skins and peels, especially asparagus. All that coated with liquid nougat and custard. Mouth: absolutely excellent, epitomically malty and cakey. Shortbread and butterscotch, brioche, croissants, sesame oil and a tiny touch of paraffin. Finish: medium, cakey. Maple syrup and pancake sauce in the aftertaste, as well as a little muscovado sugar and café latte. Comments: one of those whiskies that feel like some perfect liquid cake. Mind you, we've been waiting for 15 years before we decided to have a go at it. I tell you, the patience of a monk.
SGP:551 - 88 points.

Aultmore 12 yo 2009/2021 (46%, Van Wees, The Ultimate, 1st fill bourbon barrel, cask #303228, 297 bottles)


Let's say Van Wees are part of the European whisky aristocracy. They were already extremely well established when we started this very silly project named Whiskyfun. Colour: white wine. Nose: extremely similar if not identical, even if this was distilled a good 17 years later. Tell me about a consistent make! Custard, hay, fruit peel, dandelions, this tiny waxy side, asparagus, candlewax, crushed barley… This is just totally 'central' malt whisky. Mouth: even closer to the 1992, just a tad earthier and rootier. I you rather like the word 'malt' in 'malt whisky', this is the kind of bottle that you should enjoy. Croissants, cakes… Finish: medium, malty, cakey. This is where it's losing contact with the TSMOS, which was brighter and a little more complex. Comments: still a top-notch malt whisky, free of any STRification and other modern sleights of hand (which I often unashamedly enjoy, by the way) . Easy choice.
SGP:551 - 85 points.

Aultmore 12 yo 2010/2022 (63.5%, Roger's Whisky Co., bourbon, cask #21254, 335 bottles)


I would suppose Aultmore are filling at 63.5%, just like 95% of the business. Which would suggest that this little Aultmore had not lost a single drop of ethanol during those 12 years of maturation. Colour: white wine. Nose: a little spirity and brutal, but I would suppose that's the high strength. Raw plum spirit running from the still (second run), granny smith, cut grass.. Water should bring civilisation. With water: some artichoke, pansies, grist, sourdough, bamboo shoots, cider apples… we remain very, very, and I mean very close to Mother Nature. Mouth (neat): extremely eau-de-vie-ish, also very malty. Cappuccino at cask strength (should that exist). With water: there, it opens up, on IPAs and plum spirit, mirabelles, acidic coffees, orange bitter… Finish: rather long, eau-de-vie-ish, you could almost believe this was mirabelle spirit aged in wood. Which, I believe, no sane person would do. Comments: the feel of terra firma, the pulse of the Earth.
SGP:551 - 86 points.

Good, let's see if we can find an older one in the boxes… there…

Aultmore-Glenlivet 21 yo 1997/2018 (52.1%, Cadenhead, Authentic Collection, bourbon hogshead, 234 bottles)


Colour: light gold. Nose: the age translates into roasted nuts and coffees. Not exactly one of Starbucks' terrible hazelnut-flavoured coffees, but there is a feeling of Nutella and then lighter stouts, roasted pecans, black nougat, black figs, a bag of caramelised popcorn… With water: some engine oil and paraffin popping out, rather unexpectedly. New rubber bands and oilcloth. Mouth (neat): I think I like this, despite a farmy roughness in the background (ferments). Bananas flambéed, demerara sugar, praline, toffee… What's not to like? With water: no, be careful, it swims like a depressed horseshoe. Finish: medium, sweeter, rough and lovely when neat, more uncertain when reduced. Peppery aftertaste. Not the best part, loses points here. Dura Lex, sed Lex. Comments: I don't know what happened to the palate after the arrival, I really don't know.
SGP:461 - 83 points.

That's four, so mission accomplished.