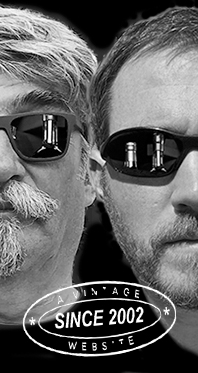 Home
Thousands of tastings,
all the music,
all the rambligs
and all the fun
(hopefully!)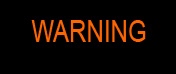 Whiskyfun.com
Guaranteed ad-free
copyright 2002-2022



Four More Aultmore

I haven't been doing these extremely lousy alliterative headlines for months (they work with Bowmore and Ardmore too, and let's not forget Convalmore or Tormore) but I would suspect they have been missed by exactly no one. Right. So, a few more Aultmore, at random…



Aultmore 14 yo 2006/2021 (52.5%, Maltbarn, bourbon, 160 bottles)


Colour: light gold. Nose: awesome soft oiliness (peanut and sunflower oils) with whiffs of fresh panettone and kougelhopf. Then nougat and macaroons, and then rather some tighter citrus, grapefruit and tangerines, plus some grist at a distillery. With water: some unexpected candlewax and even some raw paraffin. Mouth (neat): more austere on the palate, very much on beers and lemons, and rather grassier than on the nose. Mint tea with a slice of lemon, apple peel... With water: a little bitterer, with some green tea, grass, perhaps a little spinach and certainly a lot of chlorophyl, green pepper, then a chalky side. Finish: medium, very grassy. Comments: this rather austere baby was very good, but maybe a little hard to reach. Perhaps rather part of the intellectual malts.


SGP:451 - 84 points.

Aultmore 8 yo (67.5%, Scotch Malt Whisky Society, sherry, #73.116, 'Nobody Expects The Spanish Inquisition', 579 bottles, 2020)


Bottled for The Spanish Inquisition. I mean, it was a Bath Street Exclusive. I've heard the guy responsible for finding the names had just found quite a few magic mushrooms in his garden. Colour: gold. Nose: acidic, hurting a bit, with some chocolate as well, and really a lot of ethanol. I mean, no wonder even the Spanish inquisition passed up the proposal… With water: butterscotch and chocolate ale, caramel cream, Demerara sugar, roasted peanut, turon… Mouth (neat): ouch. Caramel vodka and huge quantities of nutmeg. Really tough. With water: easier but still a little rough, with a sherry that's full of bay leaves and cloves. Finish: rough, grassier, with some burnt bread and caramel. Feelings of cough medicine, spend grapes and lees in the aftertaste. Comments: rather brutal young malt whisky. Tends to improve over time but it would remain a very rustic young sherry monster. Tough guy.


SGP:372 - 77 points.

Aultmore 22 yo (58.9%, Master of Malts, Darkness, oloroso finish, cask #10358/3600, +/-2020)


A three month finish in octaves, what could go wrong? Colour: amber. Nose: moss, eucalyptus, humus, even compost, Christmas tree, pine needles, retsina… With water: putty, fresh paint, terpenes, young spruce… Mouth (neat): pine liqueur, chocolate, genepy, aniseed, old ham and turpentine. Rather a lot of turpentine… With water: same kind of combo. I'm sure the oak was oak, but you cannot not think of softwood. Finish: long but very resinous, with some cloves too, a lot of juniper, cumin, leaves, bitter mint, chewing tobacco… Comments: holy featherless crow, what was that? Some sides are intriguing, some being even 'good', but it's really very experimenthol (claps!)


SGP:271 - 70 points.

We got to try to stop the point loss…

Aultmore 10 yo 2010/2020 'My Name Is Nobody' (51.2%, Whisky Facile, PX sherry barrel, cask #9918001)


'Eccentric Drinks for Space Travel', that's how they define their range so I would suppose we'll find some musk in there, although the name of this bottle would also suggest spaghettis… And the PX, PX. Colour: gold. Nose: clearly wine, but not PX, rather some semi sweet Tokaji or something. The earthiness behind that works well and so do the roasted pecans, pine nuts and barley. Some pan-fried polenta too (not saying that because the honourable bottlers are Italian) before it would then calm down and get back to breads and cakes. Success so far. With water: leather, tobacco, patchouli and garden earth, or potting soil. Old Madeira, or any old white wine that started to oxidise while remaining very drinkable. Mouth (neat): a tad hot, on kirschwasser and slivovitz, with a feeling of ultra-fortified PX or, you're right, brandy de Jerez. Chocolate, Mon Chéri, some leaves and some small sour and bitter fruits. Wild berries. With water: it is the best part once you got it down to 45% (approx.) Gets very dry and nutty, with a lot of tobacco and then black olives or even capers. Sicilian capers, naturally. Finish: long and dry. Some old Sauternes that went totally dry. Comments: Hallelujah! I mean, like that famous chorus in Haendel's Messiah.


SGP:561 - 86 points.