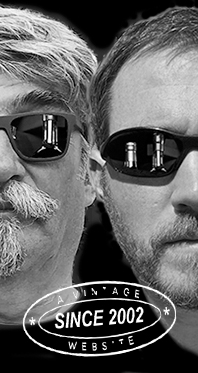 Home
Thousands of tastings,
all the music,
all the rambligs
and all the fun
(hopefully!)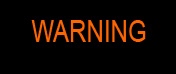 Whiskyfun.com
Guaranteed ad-free
copyright 2002-2022



A few more world whiskies from France to Tasmania

Just flying around the planet once more, hastily and from France…

(picture, a cute platypus, Taronga Conservation Society Australia)



Rozelieures 'FiGee Edition' (57.7%, OB, France, fût unique, PX finish, 2022)


A wee bottling from Lorraine, excusive to Switzerland. I've never quite assessed Rozelieures very seriously until today, but it's been on my list for quite some years. What's more, Lorraine is very close to Alsace, so expect many more Rozelieures soon. In the meantime… Colour: white wine. Nose: absolutely not a PX bomb, rather a blend of grapefruit zests, wet chalk, green banana skin, granny smith and fresh leaven. All things we enjoy and a style that's pretty international. I mean, of international level. With water: whiffs of damp earth, touch of mint and eucalyptus, doughs, 'at the bakery', lemon curd… Mouth (neat): a creamy mouthfeel and a tight citrusy arrival that would then move towards similar notes, apples, chalk, bread… I find this very good. No lousy PX in the way. With water: even better. Drop of limoncello, a bit of fresh focaccia, more chalk yet, a floral touch, limestone… Finish: medium, sameish. Comments: excellent, I'm just regretting that it would be more 'Chablis' than 'Riesling'. Of course I am joking, now I'm also reminded of some PX seco that really blew my mind earlier this year. No, not of Swiss white merlot or dôle blanche. More Rozelieures in the coming months. I should have started winefun.com instead, twenty years ago.


SGP:461 - 87 points.

Sullivan's Cove 2007/2019 (47.5%, OB for LMDW, American oak Tawny, cask #TD0199)


This baby's spent all its live in a wee 200l ex-Australian tawny cask (think Port). The price is very high (north of 500€) so I suppose it's very good. I believe in Veblen! This from Tasmania, naturally. Colour: gold. Nose: the Rozelieures was classic malt whisky, this is not, not at all. Think some liquid Stolle or spicy fruitcake, clove and caraway liqueur, Jaffa cake and cappuccino, then a little horseradish, gentian, light compost, some kind of salty umami, plus possibly one the most fantastic food I've ever had, sea urchins with saffron cream (with Beaucastel blanc, if you want to know everything). Anyway, saffron has become obvious now. Mouth: really something else. Just like there was no PX in the Lorrain, there is no Port in this Tasmanian. I mean, it's very hard to detect. In fact, it is all on sweet spices and crystallised fruit, I mean all spices and all fruits. We shan't list those but I'm also finding some quince crumble cake. Finish: rather long, a notch rounder and even spicier. Spicy fruit cake. Some salty lemon and mint in the aftertaste. White ti'punch. Then some drying spiciness. Pepper. Comments: perfectly casks-driven. It's not often that I would write that.
SGP:551 - 86 points.

Hellyer's Road 6 yo (60.8%, OB, Australia, Master Series, sherry, cask #14125.13, 309 bottles, 2020)


This one was done for eight brilliant Asian entities including Or Sileis in Taiwan, Tiger Choice and other such lovely people. I think we should expect something massive. Colour: deep gold. Nose: imagine a blend of honey, maple syrup, teriyaki sauce and Malibu. Stir well, and voilà! With water: I was quick but that's because I didn't want to burn my nostrils. Sweet rounded spirits at 60%+ are extremely dangerous. Now with water, some cakier notes do arise, especially Jaffa cake once more, as well as something 'Japanese' (shochu, miso, sake) and pretty fermentary. Double IPA (does that already exist?) Mouth (neat): huge, extremely aromatic, with literally hectolitres of tangerine and citron liqueurs plus quite some coconut water. Extremely sweet and syrupy. With water: calms down and gets geared towards mead and antique herbal liqueurs. I'm thinking of Bénédictine – do they have such a thing in Australia? Finish: rather long, a tad more bourbony. Flowers and wee roots, wild carrots perhaps… Comments: a spectacular drop but the core is lighter than those of the Sullivan or Rozelieures.


SGP:641 - 85 points.

Perhaps fly back to Switzerland?... It's good that the kerosene is not on us…

Langatum 'Old Wolf' (46%, OB, Switzerland, batch #419/02/22, 2022)


It seems that there is both some peat and some sherry in there. I've heard this one goes well with rösti. Ha, not too sure… Colour: amber. Nose: spent engine oil, Barbour grease, tarmac, used brake pads, copper coins, heather honey (rustic stuff in truth) and roasted chestnuts. And chocolate, hoppla. Mouth: loved the latest Founder's Reserve (WF 87) and Old Crow (WF 85) but this one is going a little too far for me. Burnt bread and brown toasts, cloves on eleven, touches of sulphur, some kind of earthy gravy, burnt steak, heavy molasses… Someone's not watched the barbecue. Finish: very long, rather burnt and molassy indeed. Thicker stout. Comments: I know some friends who would simply adulate this smoky little monster from Langenthal, just south of Basel.
SGP:664 - 79 points.

Let's hop to Northern Ireland if you agree…

Bushmills 10 yo 2010/2021 (54.8%, OB, Ireland, The Causeway Collection, finished in Cuvée Casks, Germany exclusive)


All right, I would not like to be a killjoy or to nit-pick (again), but what is a 'cuvée cask'? Well, I'll give you the answer, it's a more romantic, less chemistry-sounding way of saying STR wine casks (remember, Shaven, Toasted, Recharred). Colour: light amber. Nose: custard, corn syrup, coconut cream and biscuits all over the place. Straight, simple, elementary. With water: lovely, but really very simple. Banana cake, croissants, sponge cake… Mouth (neat): very sweet, a little bourbony. I'm not too sure these high strengths (and heavy wood treatments) go well with Bushmills, but let's dig deeper into these issues… With water: certainly more Bushmillness this time, that is to say more oranges and mangos. Having said that ,the background remains a tad syrupy and heavyish for me, even at +/-45% vol. Finish: medium, with notes of rosewater and orange blossom. In short, Turkish delights in a bottle. Comments: very good for sure but I don't know, I'm finding it a little simplistic and spiritless here and there. Fabricated, would I add.
SGP:741 - 80 points.

Cooley 2001/2021 (50.7%, Liquid Treasures, Ireland, barrel, cask #3062, 183 bottles)


This should go down smoothly and effortlessly. Very good house, Liquid Treasures. Colour: white wine. Nose: back to spirity matters, with less wood and more distillate. Yet there are touches of cellulosic varnish at first, then those small white pineapples (I mean the flesh is white), a pinch of grated coconut, then a drop of mezcal and one of gentian EDV, which just balances the fruitiness in an extraordinary manner. Triple-flip roll! With water: typical, grapefruit and pineapple juice with a drop of mezcal and some angelica. Mouth (neat): extremely fruity. This one shows why generations (quite) of whisky enthusiasts could never quite tell their Bushmills from their Cooleys. Nutshell, mangos and honey. With water: a whole basket of fruit. Citrus and passion/mango leading the way. Finish: medium, on multivitamin juice and just sauvignon blanc. Comments: it's perhaps not the most complex fresh-fruit-led whisky ever, but I'm still a fan. They're just so sippable and unintellectual…


SGP:651 - 88 points.

Milk & Honey 3 yo 2018/2022 (57.1%, Watt Whisky, Israel, hogshead)


It is so unbelievably smart to allow the best indie bottlers to use your brand name! Friends in Scotland, take notice, this is almost a seal of approval! (S., please calm down…) Colour: rosé amber. A simple hoggie indeed? Nose: well, the hogshead was in full form. Macaroons and brioches, butterscotch (butterscotch often suggests very active white oak, often heavily charred), fig bread and just a little metal polish. A little strong, let's not push our luck… With water: all kinds of spicy cakes and breads. Mouth (neat): rich and spicy, 'crafty', this is almost gingerbread liqueur. They make that here in Alsace, it's called 'Liqueur de pain d'épices' and I prefer this wee M&H to tell you the truth (how unpatriotic, S.!) But tell me about a hogshead… With water: no huge changes, gingerbread, cinnamon rolls… Finish: same, plus a little ginger and pepper. Comments: clap clap clap, very good, and just only 3. I hope they're keeping some casks. Very well done.


SGP:551 - 83 points.

Why not try to fly back to France for a last one?

Castan 2017/2021 (49%, La Maison du Whisky, Version Française, Vin Blanc, 245 bottles)


We're in the south-West of France here, while the wine cask they've been using was ex-grenache blanc. Grenache blanc is pretty fashionable these days. Colour: full gold. Nose: simples, Twix, Mars bars, white chocolate and subtle hardwood sawdusts. Hope it won't be too light on the palate. Mouth: raisins in abundance. Truckloads of raisins in truth, especially sultanas, also maize bread and a wee bit of blood orange. But yeah, it is rather sultana galore, while there's nothing wrong with that. Finish: same plus oak spices. White pepper in the aftertaste. Comments: some nice and friendly sweet and slightly thin whisky, probably ex-column. I think this is my first Castan, it is a good drop. I'm sure I'll try others within the coming years.


SGP:631 - 78 points.