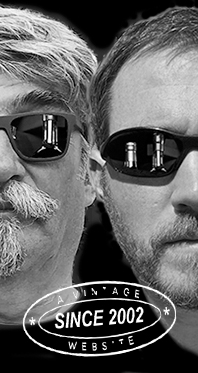 Home
Thousands of tastings,
all the music,
all the rambligs
and all the fun
(hopefully!)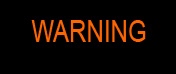 Whiskyfun.com
Guaranteed ad-free
copyright 2002-2022



So to speak. Glen Spey's not one of the bluest chips but I have to say we came across some pretty good ones in recent years. All these ones were bottled by some Campbeltowners, let's do them vertically, if you please...



Glen Spey Distillery in Rothes (Colin Smith)



Glen Spey 13 yo 2008/2021 (53.6%, Watt Whisky, sherry hogshead)


Apparently, this baby was finished for a few months in that sherry hogshead. Colour: gold. Nose: very leafy, sour, with many green walnuts, thick ale, then a little menthol and Chinese sour prune sauce. A touch of fresh paint; some fresh-sawn pinewood. Actually firm and much nicer than it sounds, don't worry. With water: takes off, almost literally. Large moist northern-Alsatian walnut cake (any walnut cake, really), rum-soaked marzipan, Mozartkugeln, perhaps a little salsify for good measure. Mouth (neat): punchy, rather thick, with nice bitters, burnt raisins, bitter cherries, peppers, bell pepper, sweet and spicy sauce (Chinese again)… Pleasantly hardy, I would say. With water: the large walnut cake is back, while the peppers wouldn't have left the scene. So, green walnuts. Notes of grape stalk, perhaps. Finish: long, with some peppered and gingered cappuccino, should anyone ever make that. Grassy aftertaste. Comments: it loves water.


SGP:371 - 87 points.

Glen Spey-Glenlivet 17 yo 2001/2019 (53.3%, Cadenhead, Small Batch, 2 bourbon hogsheads)


Colour: white wine. Nose: a grassy and chalky naked one, with a bold medicinal side. Aspirin tablets rather than bandages or ointments, then myrtle and borage. These medicinal notes are extremely spectacular and unusual. With water: this feeling of freshly mown lawn that we've found in quite a few Glen Speys before. All from Cadenhead's, if I remember well. Mouth (neat): fully on some kind of dry limoncello. Quite spectacular again. Grapefruit. With water: very tense, dry, lemony and grassy. This chalk again in the background. Finish: the driest white Sancerre, just at a rather higher strength. Fully on sauvignon-blanc mode! Comments: I'm a fan of this very tart style. Some very young Rosebanks used to be like this, some St. Magdalenes too.


SGP:561 - 87 points.

Glen Spey-Glenlivet 17 yo 2001/2019 (54.5%, Cadenhead, Authentic Collection, bourbon hogsheads, 294 bottles)
Colour: white wine. Nose: rather similar, but with much less of that chalky/Aspiriny side, which would make it much narrower and less interesting. Once again, the wonders of small batches of 2-5 casks over single ones are showcased. With water: lettuce and rucola, plus a touch of metal polish and eggplants. Mouth (neat): tight, extremely lemony, with abundant zests (good name for a dub-techno band, no?) With water: falls a bit. Porridge. Finish: medium, pretty nice, just very narrow. Nice earthy aftertaste, though. Comments: the limits of this 'all about the distillate' concept. Given that this is not Clynelish, right. Now I still quite like this one.


SGP:471 - 79 points.

Glen Spey-Glenlivet 16 yo 2001/2018 (55.6%, Cadenhead, Authentic Collection, bourbon hogsheads, 294 bottles)


In theory, this could be pretty similar… Colour: light gold. Nose: no, there's more cask impact, some roundness, vanilla, lemon curd, then some unexpected sulphur (candles) and rucola again. Spinach leaves. With water: fried butter. Eh? Mouth (neat): I like this one. Chalky lemons and some funny touches of ham and smoky oils, while it would then get a little buttery. Suet, margarin… Perhaps a tad bizarre. With water: good fun, with a few tiny flaws actually being assets. Buttery sulphur, for example, ham fat, small green apples… Those very tart notes do actually balance the fatness. Funny guy. Finish: rather long, rather unlikely. Leaves your palate with a feeling of 'what did we just try'? Comments: to be sipped while listening to Marvin Gaye. Like, Got to give it up, extended live version.


SGP:461 - 80 points.

Let's try to find some older vintage…

Glen Spey-Glenlivet 23 yo 1995/2019 (57.3%, Cadenhead, Single Cask, bourbon hogshead, 222 bottles)


Colour: gold. Nose: yep, instantly. Warm praline, pecan pie, soft liquorice, red prunes (jujubes), wet limestone sand, bulldog sauce, dried porcinis, hoisin sauce… Love this. With water: awesome chalky development, with touches of gentian and fresh-crushed mint. Grass. Mouth (neat): just totally yes. Do I really need to explain why? Think manzanilla (I'll be back there pretty soon!) With water: tightens. Bison vodka and more manzanilla. Finish: bone dry, walnuts, cider apples, grasses… Comments: an anecdotal bottle but I'm sure anyone can still find it, should you need a champion of the grassier style. Certainly not as common as houseflies in these rather oak-inflated days. Very recommended, in fact.


SGP:371 - 88 points.

A last one would be in order…

Glen Spey-Glenlivet 22 yo 1995/2018 (57.9%, Cadenhead, Small Batch, 2 bourbon hogsheads)


Colour: light gold. Nose: aren't we becoming Glen-Speyists? Typical top-notch filler, as unsexy as Boris, but rich with tiny herbs and grasses, green peppers, green lemons and oranges, with a rather astounding earthiness. Wandering throughout a well-catered-for garden center (on a Saturday morning in the month of march, right). With water: no further developments, on the contrary. Just grass. Eh? Mouth (neat): a little hot and rough around the edges, this time. Too much beer in this one, I would say. Orange bitters and just thick ale. With water: gets rounder, clearer as well, easier, maltier and cakier. Perhaps some speculoos dipped into champagne, a very Belgian thing indeed. Finish: oh, cherries! Heering, guignolet and such. Comments: some ups and some downs but it's still a very charming grassy dram. A l'ancienne, do we say in French.


SGP:461 - 83 points.

Signing off, but my my, Glen Spey! Thank you Campbeltown!