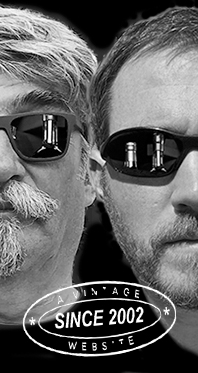 Home
Thousands of tastings,
all the music,
all the rambligs
and all the fun
(hopefully!)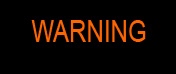 Whiskyfun.com
Guaranteed ad-free
copyright 2002-2022



GlenDronach 50 yo and others

GlenDronach Distillery (photo GlenDronach)

Looks like GlenDronach 50 yo is the talk of the season and we're extremely proud and happy to be able to try it today. But first, as we like to do and even if this is going to be the most hackneyed cliché, let's build a stairway to heaven. Well, I doubt it's going to be an elevator to hell (yet another cliché that's worn to the fullest, we're specialists at WF). By the way, as GlenDronach only dropped direct firing in 2005/2006, only the new 12 and the Hart Bros. were 'steamed'.

Glendronach 12 yo 'Original' (43%, OB, +/-2021)
We've last tried the 12 in 2017, so time for one of our periodic reviews… Colour: deeper gold. Nose: whiffs of pencil shavings at first, then a growing triple-secness (!?) coming with the usual walnuts and bitter almonds. That's all well and nice, with the pencil shavings going more and more towards cedarwood, which was to be expected. New cigar humidor, marzipan, orange zests... Frankly, this is lovely. Mouth: similar, on more cedarwood, bitter almonds, amaretti, then cracked pepper and a little juniper and caraway. Prunes and sloe. A little oak-led but that's all fine in this context, since the distillate is pretty big in the first place. 43% is a perfect strength here. Finish: rather long, with even more bitter oranges and almonds, caraway, pepper. Fresh oak again in the aftertaste. Comments: firmer and less raisiny than I remembered it, and spicier. Really to my liking, given that the oloroso part seemed to have the upper hand (over PX), even if it was in the minority.


SGP:451 - 85 points.

Glendronach 9 yo 2011/2021 (56%, Hart Bros., for High Spirits Netherland, first fill oloroso butt)


I'm not sure these very fine people have anything to do with Nadi Fiori's 'High Spirits'. Hart Bros always bottle unusual whiskies; they're never boring, I would say. Colour: deep gold. Nose: and indeed this is not boring. A lot of metal polish, silverware and copper, old guns, then shoe polish and coffee dregs, raw cocoa, demerara sugar and dry molasses, old coins, Kahlùa (coffee liqueur), black rum… I like this. With water: chestnuts and pinecones, glutamate, Maggi, walnut wine… Great old-school sherried nose. Mouth (neat): bell pepper, cumin, artisanal liquorice, chewing your black cigar, sipping your ristretto and licking your English shoe polish. Drop that last part. With water: excellent, more on liquorice and tobacco. Lovely thick bitterness (Underberg, artichoke liqueur, raw chocolate…) Finish: it's is even a little refreshing, quite some feat. Bitter oranges and loads of chocolate in the aftertaste. Comments: a great little 'monstrous' sherried drop at just 9. Did I write 'unusual'? I'm sure you could dip sushi into this, with success.


SGP:462 - 87 points.

Perhaps a few older official single casks from our boxes?...

GlenDronach 13 yo 2003/2016 (52.3%, OB, Pedro Ximenez sherry puncheon finish, cask #4034, 696 bottles)


Ouch, a PX finish. I remember why these have been remaining in the boxes for so long… Colour: amber. Nose: frankly, this is very okay, naturally, and even these notes of Bolognese sauce are funny, and the geraniums, and the tomato leaves, and the grass… Some muddy raisins or something would tend to balance that. Gunpowder. With water: fine. Old earthy vin doux, Rivesaltes perhaps. A little chicken stock. Mouth (neat): the Hart Bros. kills it. Bitterish leaves, stems… But then again, there's a nice spiciness as well, all clove-driven. Once again, water will tell. With water: gets green, leafy, artichoke-y. Eggplant gratin with not much white sauce. Finish: long, leafy. Acidic coffee, perhaps. Seville oranges in the aftertaste, that's better. Comments: I've never been a huge fan of this style. It's me. Oloroso all the way, anytime.


SGP:361 - 81 points.

GlenDronach 13 yo 2004/2016 (58.1%, OB, for Asian Palate Association, Pedro Ximenez sherry puncheon, cask #6628, 647 bottles)


One for Taiwan. Colour: Nose: a liquid Mars bar, more or less. Plus cigars, coffee, hazelnut liqueur, miso… Coal briquettes in the basement. With water: cedarwood and once again these miso-y, glutamate-y notes. Parsley. Mouth (neat): good, firm, punchy, spicy. Like these touches of Chartreuse, with drops of ginger liqueur and just citrons. A little tighter and rougher than the 2003. With water: gets very grassy and liquoricy. Finish: long and even more on liquorice. Someone must have thrown a few lozenges into this fat puncheon. Comments: was it a finishing or was it not a finishing? Perhaps not one for subtlety, but I like it.


SGP:461 - 85 points.

GlenDronach 13 yo 2003/2016 (56.2%, OB, HNWS Taiwan, Oloroso sherry puncheon, cask #5949, 710 bottles)


Oloroso, hurray! Colour: amber. Nose: I find this so vastly superior. All roasted nuts of the creation, the greatest chocolates, the liveliest coffees and the nicest Cuban cigars. So far, so good. With water: glazed chestnuts and touches of spicy oak, plus rubber and a box of pencils. Mouth (neat): lovely bitter oranges and ginger, chestnut honey and some kind of insane myrtle and sorb cordial. Would tend to become rather aggressively spicy after just five seconds, having said that. Big pepper. With water: fine but the wood's a little loud and bitter. Finish: long, grassy and bitter. Better than it sounds, but it's not one for Sundays. Comments: I was having deep hopes but the bitterer side took over. Still very good. The main problem is that we've tried the older, less 'oaked-up' official 'Dronachs.


SGP:361 - 83 points.

GlenDronach 12 yo 2004/2016 (54.1%, OB, for CC Taiwan, Oloroso sherry butt, cask #349, 653 bottles)


Don't our dear friends in Taiwan love their very heavy sherry? Hope this is not another lazy finishing, having said that. Colour: gold (hey!) Nose: there, bravo, barley (wow!), bread (extra-wow!), quinces and mirabelles (no comments), pastries… And, drum roll, panettone. If there's ever a Noah's Ark of gastronomy, I hope panettone will be on board. Oh and your truly. With water: awesome barleyness, ales, cakes and nougats. Walnuts would remind us that after all, this is a sherry cask. Mouth (neat): this tells you that GlenDronach is a great distillate and that it wouldn't obligatorily need the heaviest sherry casks. The old officials from 30 or 40 years ago were telling us the same thing. Lovely orange cake. With water: excellent. Bitter oranges, ginseng, ginger, white pepper, nutmeg. Good, perhaps has it become a little tough now. Finish: long, rather on walnut cakes and spicy liqueurs. Comments: the sherry cask has been most well-mannered this time; I mean until we added H2O.


SGP:461 - 87 points.

The 50 yo is getting close…

GlenDronach 13 yo 2003/2016 (55.8%, OB, for Taiwan, Oloroso sherry puncheon, cask #5950, 699 bottles)


I mean, weren't they selling all their casks to Taiwan, back in 2016? Colour: amber. Nose: sawdust, pencil shavings, walnuts, marzipan, cigars. With water: it's okay, on orange cake, fresh walnuts, chicken stock and a drop of miso and metal polish, 50/50. Mouth (neat): good start, gets then pretty spicy and rubbery. Rough and tough, oaky, spicy. With water: whoops. Too much oak for me. Finish: tough oak. Comments: too much oak for me, not sure what happened.


SGP:371 - 77 points.

GlenDronach 23 yo 1993/2016 (59.1%, OB, for D.C. & T.D.M. Taiwan, Oloroso sherry, cask #41, 587 bottles)


1993, that's a whole different story. Colour: mahogany. Nose: and there, another world indeed. All those 2003-2004 were fine or very fine, but this is different. Less two-pence oak, more fruits, tamarind, damsons, black raisins, old armagnac… Well, just love this Ténarèze-y middle-aged (and well-mannered indeed) GlenDronach. With water: a gorgeous resinous herbalness with marrow quenelles and some kind of meat stew from the middle of old England. Mouth (neat): extremely good, if a tad 'dark' and 'bitter'. Stunning pine-y notes, turpentine, touches of salt, very heavy liquorice. With water: and voilà, excellent and truly 'the new Macallan', as we used to believe back them. That was before, well, you know… Finish: long and sweeter, with dried fruits of all sorts. Comments: I say any sherried dram that would not display 'dried fruits of all sorts' should get disqualified. In the meantime, I find this superlative.


SGP:461 - 89 points.

Good, thanks to our Taiwanese friends, I suppose we're now fully ready for the 50…

GlenDronach 50 yo 1971 (43.8%, OB, 198 bottles, 2022)
Believe it or not, as we were reminded during a nice wee official Zoom session that was done yesterday after I had written my lousy-as-ever introduction and tasted the first whiskies here, 1971 was indeed the year when LedZep's Stairway To Heaven was released. This old baby first spent its life in one Pedro Ximénez and one Oloroso sherry cask, both distilled on the same day, and was then blended and 'married' for around one year in a single new Spanish oak PX cask. It's just being launched although bottle #1 had already been auctioned for a just cause earlier in December and fetched no less than £40,000. So, I suppose it was actually bottled in 2021 but let's declare it's WF's first whisky released in 2022. Not a bad choice, what do you think? I'd add that we've already tried quite a few 1971s, including that superb Moon Import 'The Birds' bottled in 1990 and several OBs bottled between 2009 and 2013, amongst which 1971/2010 oloroso #489 and 1971/2013 PX #1246 have been my favourites with 92 points (right, 92%) each. But that's enough small talk, let's try the new wonder…
Colour: coffee/mahogany. Nose: rather incredible, very fresh, you'd almost believe it's an old creamy yet vibrant V.O.R.S from before 1940. It is full of prunes, sloes, earthy mushrooms, with touches of tamarind jam and rather many Smyrna raisins. The freshness is very impressive indeed, while it would go on with Cuban cigars dipped into umami and walnut sauce (the oloroso speaking out, I would suppose), then more resins, pine, terpenes, eucalyptus, a little turpentine and just hints of very old armagnac blended with high-class brandy de Jerez. Like 90% armagnac and 10% brandy de Jerez. Someone may have thrown in a few Werther's Originals too. By the way, did anyone ever come across malts that had been finished in ex-brandy de Jerez casks? Mouth: it truly leaves you speechless, but this is WF. So, still no signs of over-oakiness whatsoever, rather a massive feeling of thin mints made by a very posh chocolatier, plus some perfect coffee, with drops of cough syrup and various small-berry eaux-de-vies. Sorb, holly, elder… Also orange cordial. Finish: medium, very subtle, never exactly oaky despite all the coffee, cocoa and piney notes. The aftertaste reminds me of hoisin sauce plus indeed, umami. Comments: one more point after ten more years, that's a good rhythm when you reach these very old ages. In theory, it should have gone downwards. No?
SGP:561 - 93 points.