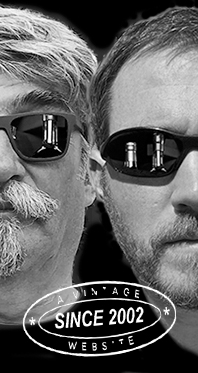 Home
Thousands of tastings,
all the music,
all the rambligs
and all the fun
(hopefully!)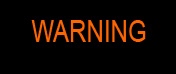 Whiskyfun.com
Guaranteed ad-free
copyright 2002-2022



Glenmorangie, includes an Ukrainian

Two partly undisclosed independent ones (under the name Westport) including an Ukrainian, plus one fairly recent official that had flown under our radars when it came out. Perhaps start with the latter, as it should be 'lighter' in style.


Odessa ->



Glenmorangie 'Allta' (51,2%, OB, Private Edition, 2019)


Some young Glenmorangie that fermented thanks to some wild yeast instead of distiller's or even brewer's, allta meaning wild in Gaelic. Not too sure whether that wild yeast had still been cultivated locally, or if it was just flying around, or if it had colonised the walls and/or the barley etc. Tricky matters as stronger yeasts are said to just eradicate weaker ones; not too sure, fermentation is a whole world. Colour: straw. Nose: pretty acetic, varnishy, extremely grassy, with some whiffs of the greenest leaves and stalks, then a touch of cologne. With water: gets very chalky, with a little custard, in the style of a petit Chablis. Mouth (neat): fruity, tart, peppery, grassy, feeling rough and very young. Biting into some lemons and the greenest green apples. With water: lemon squash, fizzy lemon candies, and cider apples. The kind of apple you would normally not eat 'like that'. Finish: medium, with more lemon peel, bell pepper, Seville oranges, cider apples, but also more of Glenmorangie's trademark softness, with some custard and orange sherbet in the aftertaste… Comments: certainly very good but I would believe these experiments with yeasts would show better either as a newmake, or as some well-matured 15 or 20.


SGP:361 - 82 points.

Westport 1996/2019 (50%, Berry Bros for Scyfion Choice, Bashta charred cask finish, 77 bottles)


A Ukrainian bottling! No need to say that these mean a lot to us. I deeply hope that our whisky friends will go through this madness unharmed and that their relatives and own friends will be safe. Also that they will then build dozens of whisky distilleries, I'm sure the free world will grant them huge support. As for Bashta, I haven't tried any but it seems that it is some desert wine from Odessa (Odessa, the pearl of the Black Sea!) It is made out of Cabernet-Sauvignon and Merlot, but it seems that it's a white wine, so possibly done without any maceration. To a free Ukraine! Colour: deep gold. Nose: lovely, with some fresh squeezed pink grapefruits at first, then rounder raisin-like notes, dried apricots, quince jelly, quite a lot of white chocolate (those large white Toblerone bars) and dried lichis and jujubes. There was a touch of sulphur for a tiny moment but that just went away after only three seconds. With water: a little cigarette tobacco. I don't know of any Ukrainian brands but those sure do exist! So, Ukrainian blond cigarettes… Mouth (neat): an unexpected balance between everything tart and bitter (peel, lemon, peppers, spices) on the one hand, and just beeswax, raisins and maraschino on the other hand. With water: more spices, probably from the wine task, but those would rather rotate around pink pepper, Szechuan, Timut and all. Right, not exactly pepper… Finish: medium, more on marmalades and indeed, Szechuan pepper. Comments: this worked beautifully, Glenmorangie's soft and easy style goes pretty well with wine finishes. And I'll make sure to source some sweet Bashta wine. 100 emotional points here. Go Ukraine!
SGP:651 - 87 points.

Westport 24 yo 1997/2021 (50.1%, Thompson Bros., refill hogshead, 176 bottles)


I've heard some young friend tell that this was a 'teaspooned' Glenmorangie, meaning that they would have added small quantities of some malts from another Distillery that's also owned by the company. Well, that would be Ardbeg then, and that should feel. LOL, as we used to say when the Internet was still just a chatterbox. By the way, good fun with the giraffes and their 'long necks' on the label. If they ever put a honey badger, that'll be a Dornoch then. Ha. Colour: white wine. Nose: some similarities with the Allta at first, especially this feeling of tart green and white fruits. That would include the invincible green trio (gooseberry, kiwi, rhubarb) while it would then become Chablis-like even without any water. Chalk, limestone, honeysuckle, touch of fennel. Very 'natural'. With water: just more of all that. Chalky dough and apples with hints of aniseed. Right, fennel. Mouth (neat): absolutely excellent, pungent, tart, blade-y, just a little hot and eau-de-vie-ish. I'd have never said twenty-four years. Bags of apples of many kinds. With water: keeps swimming inside its lane. Chalk, green apples, aniseed. Finish: rather long, a little greener. Lime and porridge. Fennel, aniseed and caraway in the aftertaste (as touches). Comments: these naked 'blending' Glenmorangies are rather uncommon. Some of them are a little unnecessary, but this one is a very fine example.


SGP:461 - 87 points.