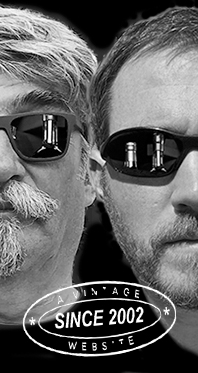 Home
Thousands of tastings,
all the music,
all the rambligs
and all the fun
(hopefully!)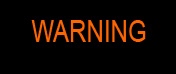 Whiskyfun.com
Guaranteed ad-free
copyright 2002-2022



I say Tomatin…

Indeed, one of the jokes we used to like to tell twenty years ago was going like 'You say Tomah-tin, I say Tomay-tin… (…) let's call the whole thing off…' And we would add 'as Ella Fitzgerald and Louis Armstrong used to sing'. Until a young cat once asked me, 'I know Tomatin, but who the h*ll are Ella Fitzgerald and Louis Armstrong?' Innocent youths!


'I don't give a damn about fashion!... I enjoy Muscat de Rivesaltes!' (French magazine advert, 1987) ->



Tomatin 2008/2021 (46%, OB, French Collection, Rivesaltes Cask)


More than just a finishing as this baby spent three long years (with whisky all years are long) in Rivesaltes wood, Rivesaltes being a sweet 'vin doux naturel', where they stop fermentation to preserve some sweetness by adding eau-de-vie. They also make a muscat de Rivesaltes. Colour: light gold. Nose: rather bizarrely, I'm reminded of some Cognac finishes, as I'm finding rather a lot of raisins as well as preserved peaches and plums. Then something a little musty (old cellar, old barrel), some butter, mashed sweet potatoes, red kuri squash, rooibos tea and hazelnuts. Since some very mild, harmless Omicron hit me I'm finding more rooibos in my whiskies. No, really. Mouth: same feelings, with a little more sourness from the wood (they would tend to use very old casks for Rivesaltes but I'm not sure that's what's been used for this finishing). More raisins, triple-sec, liquorice, with a little bitter ale, even Aperol. Finish: medium, with more bitters. Oh and rooibos. Seville oranges and a little mustard in the aftertaste. Comments: very fine, well made, not as extreme or deviant as I had thought.


SGP:551 - 83 points.

Tomatin Cù Bocan 'Creation #2' (46%, OB, Japanese Shochu & European Virgin Oak Casks, 2019)


A very strange bottle. Looks like this was a full – probably short – maturation in these two unlikely woods, 'an experiment where the Far East and Europe meet' according to the website. I used to call that a night club, but there… Colour: light gold. Nose: cracked pepper, brake dust, carbon, yogurt, kebab sauce, banana skin. It's actually also very much on white beer with a twist of lemon and a touch of grapefruit. IPA? Pleasant nose, pretty fresh. Mouth: I don't quite know why and for what, or where these flavours were coming from, but I'm not against this slightly tarry, citrusy, grassy and peppery combo. Touches of iced tea and melon syrup, some sauvignon blanc too. Finish: medium, rather refreshing. A good IPA, really, and some sake in the aftertaste. Comments: the virgin oak never really got in the way, phew! I'm not a fan of the idea but I enjoy the result. Better that than the other way 'round, no?


SGP:552 - 84 points.

I think we'll add a few indies from the boxes…

Tomatin 11 yo 2007 (43%, Gordon & MacPhail 'Discovery', bourbon, +/-2019)


This wee one should be all natural… Colour: straw. Nose: rather some fresh almonds here, bitter ones included, melon skin, macaroons, custard, amaretti… All real fine. Mouth: more classic fruity Tomatin, with even echoes of ancient vintages (1976, anyone?) on apples, cherries, pears, a little tarte tatin, then citrus. Rather fresh, easy as expected, pretty flawless, going down extremely well. Watch these wee drops at 43% vol., for they do still shelter alcohol! Finish: medium, clean, fresh, half-zesty, the rest being ripe apples and a little candy sugar. Comments: a very good easy drop.


SGP:541 - 83 points.

Tomatin 12 yo (46%, Cadenhead, Original Collection, 100% bourbon, 2020)


Colour: straw. Nose: millimetric citrusy malt whisky. No quibble, no fuss, no complains, malt and limoncello in the glass. Mouth: tarter. Wonderful lemons and limes, perhaps a little rhubarb too, with a little hotness. Lemon tarte with meringue, lemon curd, and yeah, limoncello. I know I'm always quoting limoncello, I would think the Limoncello Association of Italy now owe me the latest Ducati. Signor presidente, please call to make arrangements. Finish: quite long, with lovely lemony zing. Comments: great high-definition work.


SGP:651 - 86 points.

Tomatin 2015/2020 (50%, Skene, oloroso, 186 bottles)


Colour: light gold. Nose: it is much younger but actually, we're well within the style of that lovely Cadenhead's, only with a little more sherry (walnuts and raisins). All that works pretty well. Whiffs of leaves and rubber. With water: Belgian waffles, clotted cream, custard, caramel, fudge, demerara sugar. Impeccable, I would almost call this 'a surprise'. Mouth (neat): very good! Butterscotch and butter cream, cappuccino, raisin rolls, orange cordial, biscuits… Really very good! Feels like the cask had seen some charring. With water: and there, once again it takes water very well. Walnut wine, mocha, more raisin rolls, kougelhopf… Finish: long and back on butterscotch. Earl grey later on. Comments: bang, five years old. Someone's been doing a great job here. To whom it may concern, felicitations!


SGP:651 - 87 points.

Tomatin 10 yo 2011/2021 'Apollo 12 SCE to AUX' (56.4%, The Whisky Barrel, 1st fill oloroso, cask #TWB1019, 271 bottles)


The name refers to some famous conversations between Apollo 12 and some NASA engineer. It all went well. Colour: gold. Nose: a style pretty similar to that of the Skene, full of butterscotch, custard, fudge and pastries. Millionaire shortbread. With water: a little warm sawdust coming out but that's all fine. Also mosses, autumn leaves, 'a walk in the woods'… Mouth (neat): excellent work on the cask. Awesome citrus and grassy spices (fresh-made curry, perhaps a tad loud) over a most candied and fudge-y spirit. Pickled lemons, shortbread, butterscotch, praline. With water: takes water extremely well. Lovely oak spices and darker honeys, perhaps a touch of varnish Finish: medium, cleaner and fresher than expected. Stolle in the aftertaste. Comments: lovely modern style, very well done even if I'm not sure anyone would have said 'Tomatin'. Space calling Earth, "s.u.c.c.e.s.s!"


SGP:651 - 87 points.

Young Tomatin is an excellent base malt, you could do almost anything to it. Let's go on…

Tomatin 10 yo 2009/2021 (59.9%, Fadandel.dk, 2nd fill oloroso octave finish, cask #1837B, 69 bottles)


A wee Sputnik this time… Colour: white wine. It was a well-behaved octave. Nose: more austere, grassier, more on peelings, chalk, concrete, green tea… Touches of aniseed and liquorice in the back of the background, even a little pastis, but at 60% vol., anything could happen. With water: icing sugar and sugarcane syrup. I'm sure one could make a Scottish mojito out of this one. Mouth (neat): I would suppose they did the octave thing for sport as I'm not finding any obvious wood/sherry impact, rather a bright, lemony and grassy profile that I rather enjoy. With water: excellent, we're on a stroll with these wee young ones! Finish: long, lemony, very good. Comments: another very lovely young one that's integrated octave-y oak effortlessly. Excellent quality/price ratio with these wee young Tomatins.
SGP:551 - 86 points.

We could have many more youngsters, but… wait, a last one, this intriguing Cadenhead, which we'll do quickly since we've got some older ones to tackle as well…

Tomatin 10 yo 2009/2019 (59.1%, Cadenhead, Chilean red wine, 294 bottles)
Chilean red wine? Well I hope it's a typical Chilean wine, why not one of those Carmenères, instead of another faceless Bordeaux blend or else. Colour: gold. Nose: adios Chilean red, this is another rather immaculate young citrusy Tomatin, with almost no red berries in sight. Phew, I was about to wonder about the cask's carbon footprint. With water: we're still okay. Some sour touches, strawberry yoghurt (very common in some whiskies), dairy cream… Mouth (neat): pretty good, just a tad on the oaky side this time. Bitter oak, pine resin, blood oranges… With water: more gassy spices, tomato leaves, spent lees… Not the prettiest side. Finish: rather long, but with notes of old wood, oversteeped tea… Comments: it's a good one, don't get me wrong, but I'm not sure it was really a love marriage. Hugs to Chile.
SGP:461 - 81 points.

Tomatin 28 yo 1990/2018 (40.2%, Whiskybroker, refill bourbon barrel, cask #10812, 143 bottles)
At 40.2, it's been tight. Colour: white wine. Nose: ooh, old Tomatins, lovely fruit bombs, liquid fruity and floral salads… Williams pears, lilac, jasmine, red apples, wisteria, summer meadows honey, papayas, guavas… There's only one fear after this most elegant and entrancing nose, that's that the palate would fall flat. Mouth: not exactly but once again, it was tight. Very mellow, almost discreet arrival on acacia honey and mullein syrup, then totally on preserved or tinned fruits, especially pears, plums and peaches. Some ripe gooseberries too. How elegant! But this time again, watch these, you could well down a whole bottle while watching a lousy Scandinavian mini-series on Netflix. Or a French one for that matter (even worse). Finish: this is where it would lose one or three points, which was to be expected. Gets a little dry and tea-ish. Let's move on… Comments: delicate and fragile like an old painting from the quattrocento. And as charming and precious.
SGP:531 - 88 points.

Tomatin 21 yo 1999/2020 (52.4%, The Whisky Agency, hogshead, 311 bottles)


Colour: straw. Nose: pure orchard fruits with some chalkiness. Apples, green plums, gooseberries, chalk and plaster, green melons and then rather a lot of eucalyptus and mint leaves. A little rustic for Tomatin at 20 yo, perhaps. Like, 'what did you do to the cask? – nothing'.) With water: rubber and leaves coming out. Was it a sherry hogshead? Mouth (neat): tight, vertical, not void of any limoncello-y sweetness, with a little barley sugar, pink grapefruits, kiwis, melons and peaches. Very good, naturally (never mess with THE agency). With water: liquorice lozenges, lemon drops, orange liqueur, cough medicine. Very nice. Finish: medium, creamier, more syrupy, almost liqueury. I would say peaches and a little mint. All a matter of proportions indeed. Comments: excellent, just a little more rustic.
SGP:551 - 87 points.

I think that's ten Tomatins. Tomah-tins? Tomay-tins?