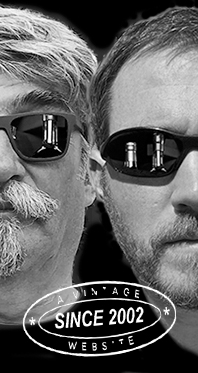 Home
Thousands of tastings,
all the music,
all the rambligs
and all the fun
(hopefully!)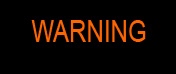 Whiskyfun.com
Guaranteed ad-free
copyright 2002-2022



A word of caution


Let me please remind you that my humble assessments of any spirits are done from the

point of view of a malt whisky enthusiast

who, what's more, is aboslutely not an expert in rum, brandy, tequila, vodka, gin or any other spirits. Thank you – and peace!

Summer starts this week, let us try white tequila

Summer in the northern hemisphere, naturally. We'll have mezcals later. By the way, the Consejo Regulador del Tequila is publishing an oline list of 'Companies certified for Tequila and Tequila 100%'.



XXX Siglo Treinta 'Blanco' (40%, OB, Tequila Blanco, +/-2019)
According to websites, this is 'ultra-premium tequila', which is a little frightening indeed. Colour: white. Nose: a very fragrant one, perhaps a tad too much, with a blend of peonies (not all peonies are fragrant but some are big time indeed) and roses, then juniper, gin, soap and cranberry juice. Mouth: very sweet, floral, really full of juniper and roses. Tends to fall apart and to become a tad raw and bitterish, with even notes of bitter oak, while there isn't any oak here, obviously. Finish: medium, a little soapy. Feels like gin. Comments: okayish, rather too much on gin. Tequila tonic, does that exist?
SGP:630 - 65 points.

T1 'Blanco' (40%, OB, Tequila Blanco, +/-2019)
T1 = Tequila Uno, you understand. This one too is meant to be 'ultra-premium'. I mean, 'ultra-fino'. According to the very fine folks at TWE, the brand was 'established by German Gonzalez, great grandson of a former Mexican president'. Feels like a Netflix series about narcos, no? Where have I put my bulletproof vest? Colour: white. Nose: clearly tighter, grassier, and frankly more serious, with some agave, olives, lime, celeriac and elderberries. I like it so far. Mouth: very good, with olives and citrons, yuzu, juniper, some earthy touches, perhaps bamboo shoots, caraway, fennel and dill… I also enjoy the clear earthy side here. I could drink this straight and uniced. The XXX had to be extra-chilled to go down. Finish: medium, clean, more floral. Roots in the aftertaste, even yellow chartreuse. Comments: very good silver tequila. We're slowly getting into the mood…
SGP:551 - 82 points.

El Rayo 'N. °1 Plata' (40%, OB, Tequila Blanco, +/-2021)


I mean, the presentation is very high-brow, this should be meta-premium. Colour: white. Nose: much less agave-ness in this one, rather pears and caramelised pecans, even notes of marc, or even blanche d'armagnac, caramel, fudge, cappuccino. Very surprising, as if it had been aged in wood and then discoloured. Mouth: similar feeling, this might well have met some wood at some point. Some vanilla, olive cake (Tupperware used to have a world-famous recipe for that), macchiato, madeleines… IN truth it loses me, all I'm expecting is some pure, clean, straight-to-the-point agaveness. That's not working but it's not impossible that true tequila maniacs who've already had thousands behind their ties would enjoy this variant. Finish: similar. Medium, smooth, vanilla-ed and almost whisky-y. Comments: I know I should check how they're making this, but there is insufficient time at WF Towers…
SGP:530 - 76 points.

Patron 'Tequila Silver' (40%, OB, Tequila Blanco, +/-2022)


A very large brand, most probably owned by a kind of worldwide booze consortium. We won't try to learn more about it, but at least this is 100% agave. Colour: white. Nose: pears and Schweppes. Was that fast enough? Mouth: I have to confess I rather like this, despite a few gritty, ethanoly notes. And even if it would tend to become a little gluey. Finish: gets bitterer, less precise, more on pears. Loses some points at this stage. Loses its agave-iness. Comments: this Patron started well and got then a little vulgar. Mind you, they must be producing millions of cases every year.
SGP:540 - 75 points.

Corazon 'Blanco' (40%, OB, Tequila Blanco, +/-2021)


This is single estate tequila, 100% blue agave. What's called 'Weber' agave. Colour: white. Nose: oh yes! Lovely, albeit a tad syrupy, with some clear and well-chiselled agaveness. Some very lovely whiffs of vegetables, Chinese cabbage, asparagus, celeriac again… We're closer to the raw materials, always the best configuration in our wee book. Mouth: no quibbles, this is a good one, even if it is a tad varnishy at first, and perhaps a little sweetish. Good citrus, roots, legumes, baboo shoots, palm heart… It's pretty complex if you take your time. Finish: medium, semi-sweet, slightly salty (hurray), with some depth. Unexpected notes of sake and beer. Comments: well, it's not that clean, but it just delivers. Oh and they should bottle these at 43 or 45 or 46% vol.
SGP:461 - 80 points.

Mijenta 'Blanco' (40%, Tequila Blanco, +/-2021)


H.o.l.d. o.n., this is meant to be proper tequila for die-hard tequila maniacs. According to the price, at least… Colour: white. Nose: back on pears and kirsch. Not too sure, I'm missing the agaveness. Once again a feeling of vanilla-ed oak, even if this is very blanco. The Corazon's freshness buries this little Mijenta, I'm afraid, having said that some olives are showing up after thirty seconds, while olives will save just any spirit. Even Springbank! Mouth: starts goodly if a little pearish and even calvadossy. Rather rounded as a consequence, with a tendency to become a little indefinite, rough and burning. Loses steam, stamina and focus. Finish: medium, saltier, still a little indefinite and perhaps too 'cooked' and mellow. Comments: it started very well but it simply lost focus along the path and became a littler 'tutti-frutti-ish'. Oh, no, to think that it accumulated so many competition medals!


SGP:551 - 72 points.

Pueblo Viejo 'Blanco' (38%, OB, Tequila Blanco, +/-2021)


Low strength, bad news. It's like Laphroaig at 40% vol. This is 'tequila orgullo' but we don't know what that means. Oh and 100% agave. Colour: white. Nose: easy, nice, soft, but with whiffs of gentian spirit. It is well known that gentian spirits will save the world. Frankly, I'm all ears and tastebuds this far… Mouth: no. Some sides are nice (chocolate and gentian) but it's lacking both volts and watts. A flattish tequila and probably some missed opportunities, coz the core had some assets. Finish: don't bother. An ugly sweetness in the aftertaste. Comments: I'm sure something could have been done here.


SGP:550 - 55 points.

Vivir 'Blanco' (40%, OB, Tequila Blanco, +/-2021)
Overdone packaging? Of course not, and this is 100% Blue Weber agave mind you. Now they say this would be 'smooth' tequila, so careful… Colour: white. Nose: no interests. Ethanol, burnt kirsch, salsify and asparagus. No bright agaveness at this point. Mouth: okayish, barely. Weak, smoothish, pearish, extremely far from any proper agaveness. Finish: short, sweet, too rounded and clumsy. Comments: no, really. Poor, murky and uncertain spirit.


SGP:640 - 60 points.

Batanga 'Blanco' (38%, OB, Tequila Blanco, +/-2021)
Jesus, 38% vol. again! Why are we doing this, while we could be tasting Brora, Port Ellen or Lagavulin instead? It's really about doing stuff because we said we would do it, but between us, this kind of vainglory is becoming tiring. Anyway… Colour: white. So far, so good (ha!) Nose: hello? Anybody in there? Perhaps gherkins and olives, which isn't bad news if you ask me. Like this, despite the stingy strength. Mouth: right, it's good tequila, but boy is it feeble and frustrating. Nice roots and lemons, like some kind of lemony and salty gentian. Finish: medium to light, but clean and fresh. A little medicinal. Comments: who's decided to butcher this rather lovely spirit? Can we have a Batanga at 46% vol., please? Please?
SGP:551 - 78 points.

Salitos 'Silver' (38%, OB, Tequila Blanco, +/-2021)
Thirsty-eight percent this time again, this is plain and pure provocation! 'Salitos O Muerte!', they say… Feels like brand-builders are at the helm. Having said that, it is a cheap tequila, like 15€ a bottle. Yep. Colour: white. Nose: no, not much, feels like a mixto, meaning a blend of agave spirit with just… er, grain whisky? Flat, poor, inexistant. Mouth: downable on a lot of ice, otherwise very poor and seriously bad. Finish: no way, we've spitted it out already. Comments: impaired tequila, but is it even tequila?
SGP:420 - 25 points.

Fortaleza 'Blanco' (40%, OB, Tequila Blanco, +/-2021)


Pretty expensive and lavishly presented, not unlike Patron. Colour: white. Nose: light, with some lemon syrup and touches of dill, lime juice, some paraffin (a first today), radish, leek, juniper, beets, celeriac… This is all a little too light, but I say the profile is right. Mouth: back on the tracks, even if the edges remain rough and a tad spirity. Celeriac, root eau-de-vie, gentian, sultanas that are coming unexpected, a medicinal side… Finish: rather short, rooty, with some sweet liquorice and some agave syrup. First time we're finding agave syrup in these tequilas, I think. Comments: not a grand spirit, and we'll have forgotten about it right tomorrow morning, but it sure isn't the baddest tequila ever.
SGP:530 - 72 points.

123 'Blanco' (40%, %, OB, Tequila Blanco, +/-2021)


Although this one's organic, I'm not sure we'll survive this session. And I mean, who would start a new brand and call it '123'? But let's be honest, this reeks of quality and seriousness. Colour: white. Nose: not much I'm afraid, but there is a mineral and medicinal kind of chalkiness that's rather suggesting some good quality. And cut apples. Mouth: good, rather bigger and fatter, with some vanilla that comes unexpected. Some saccharose, beets… Well, actually, this is another one that would lose some steam after just as few seconds, and another one that would lack definition, and another one that would be f…. boring in the end. Finish: forget. Poor and flat. Comments: I promise we rather do mezcal and sotol next time we do agave, that is to say around the year 2048.
SGP:440 - 68 points.

Time to have a very last one. We're bored to death, let's do a mezcal and say night-night.

El Camino del Pensador (48%, OB, Mezcal Joven, +/-2021)
I'm dead sure there would be dozens of stories to tell you about this one, but we've just had a good dozen of pretty boring white tequilas, so please bear with us. Some action please… Colour: white. Nose: ah, acetone! Ammonia! Cellulose varnish! Nail polish remover! Chestnut wood! Wine vinegar! Parsnips, turnips and other strange roots! It is all going well this time… Mouth: but yes. Varnishes, roots, gentian, glues, acetone-y flavours, more varnishes, fermenting berries, strange yeasts, esters, more glues, rotting fruits… This is lovable, perhaps a little hot (they said 48 but it feels like 68), and just extremely wild. Not sure it pensadores mucho, but its whacky bacterial side would just smash you. Finish: all right. Comments: what was that, we were almost dead already, we're now totally flattened and… say crushed out. But we've seen worse, and tomorrow will be another day. Oh, by the way, it was a great wild mezcal! Took no prisoners!
SGP:362 - 87 points.