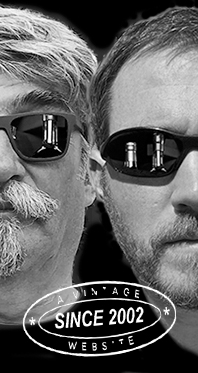 Home
Thousands of tastings,
all the music,
all the rambligs
and all the fun
(hopefully!)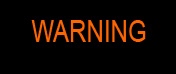 Whiskyfun.com
Guaranteed ad-free
copyright 2002-2022



Little Trios, today Benriach plus two

When the 'new' Benriachs came to the market there's been a huge shock, in no small measures due to the extreme quality of some older vintages, such as 1966, 1971 or 1976. It's true that the little 10 yo that used to be available before that was not a shining star, to put it mildly. Now, has Benriach fallen back into the peloton since its last take-over? I'm not too sure, to be honest we don't try many of them anymore… Let's have a go at a wee bunch…





Benriach 10 yo 'The Original Ten' (43%, OB, +/-2022)


It's funny that they would have gone back to something similar to the old design from the 1990s. It also says 'Three Cask Matured', which is always scary and a little, say demeaning in my book. Now Macallan does it too, so… Colour: white wine. Nose: the fact is that this nose is nice, modern, with some fresh cake, chalk, lemon syrup, Szechuan pepper, fruity hops, IPA, lemon curd and custard… It's just a little shy and I'm sure that's the relatively low strength. Mouth: same kind of composition, with lemons, white pepper, chalk, dough, cider apples and green pears, plums… It's really nice, only the white pepper would tend to come to the front a little too much. I'm sure 46% vol. would have fixed that. Finish: medium, very nice, this time with more honey and, good news, rather less white pepper. Comments: extremely fine and in France, the price is very right (39.90€ at LMDW as we speak – no, of course not, we do no affiliation with anybody.)
SGP:531 - 83 points.

Benriach 10 yo 2009/2019 (51%, OB for Minmore House and Shinanoya, Japan, peated/rum barrel, cask #4414, 273 bottles)


Peat and rum! Peat and rum, are we ready for this? Colour: white wine. Nose: well, peat plus rum generates… peat. I mean, in this very case. I'm finding this much nicer than the earlier peaty efforts they had done (Birnie Moss and such), but we're very close to raw peated malted barley, as if we were visiting some working malting plant. I'm finding the rum hard to detect, but I suppose we could if we had both samples in front of us, with and without the rum. Growing notes of camphor and bicycle inner tube, rubber, Barbour grease… With water: rubber up. A new box of rubber bands. Mouth (neat): some kind of smoked herbal liqueur, I suppose that's the rum. Did anybody ever try to smoke Jägermeister? I mean, peat it? Cigarette ashes and grey pepper in the background. With water: we may have struck balance. Some mangos and pineapples popping out, rather unexpectedly. Finish: rather long, fruitier when reduced. Comments: something of an UFW (unidentified flying whisky). Good fun, why not.


SGP:546 - 84 points.

Benriach 13 yo 2008/2021 (57.1%, Alambic Classique for Fassstark.de, bourbon, cask #21012, 261 bottles)


The indies are on… Colour: white wine. Nose: completely different, much more on acidic small fruits and berries (holly, elder) and varnish, almost with some acetone and surely with a lot of cider apples. Rather tough, but in general, with these uncertain kinds of profiles, water will make wonders, let's see... With water: fresh wholegrain bread and even notes of rye, really. No more varnish, rather some extended breadiness, which I'm always in favour of. Mouth (neat): totally raw, totally eau-de-vie-ish, this is tutti-frutti (or raw grappa) enhanced with litres of barley syrup. A funny feeling once more. With water: there, the breads coming out this time again, together with rather a lot of kirschwasser. Lemons and gooseberries in the background. Finish: long, tart, grassier. Crunching the lime zests from your mojito. Comments: good fun once more. The drinker will have some work to do tough, especially with water.
SGP:561 - 84 points.

Perhaps one or two more, we won't do Benriach very often…

Benriach 2012/2020 (60.4%, C&S Dram Collection, bourbon barrel, cask #800226, 226 bottles)
Another one from and for Germany. This should be extremely eau-de-vie-ish, according to the colour, but we shan't complain, we love eau-de-vie too… Colour: very pale white wine. Love it that the very engaging bottler did feel the need to add 'natural colour' to the label. Now, agreed, you could artificially discolour whisky too, as some used to do around the late 1960s and early 1970s. But we're digressing… Nose: total raw bread, chalk, porridge, leaven, sourdough and grist, with something very fermentary, between cream cheese and natural raw yoghurt. With water: bits of rubber this time again – is that one of Benriach's new markers? – otherwise crushed almonds and just apples and pears. Mouth (neat): lovely! Cranberry and prickly pear syrups, plus a lot of tart sweetness. We'll dare mention limoncello again, my friend… With water: there, some good, sweet, pure naked barleyness. This is where you realise that malted barley is shock-full of sugar, it is almost like if not everything got fermented (which is impossible, we agree). . Finish: medium, very sweet, almost sugary. Comments: same ballpark as far as 'quality' is concerned. So, very good and good fun.
SGP:641 - 84 points.

Benriach 21 yo 1999/2021 (56.5%, WhiskySponge, 1st fill bourbon, 164 bottles)


Ten more years will sure make a difference. A rather hallucinatory label too. Colour: light gold. Nose: ah, we're rather reminded of the Distillery's 'old range', with more distinct fruits, both tropical ones and our common 'orchard fruits'. That would be preserved greengages – I'll never tell enough how much I love that – and guavas, bananas, apples, also proper tangerines (not the boosted sugary ones), then lighter acacia honey and beeswax, as well as some very complex Wulong tea. It is not an immediate one on the nose, but it is very complex, just give it time. With water: more on grasses and peels. Also fresh walnuts and almonds. Mouth (neat): a fistful of bonbons, jellybeans, marshmallows and banana foam. We know that The Sponge is a sucker for banana foam, while his birthday is on… (No, no, S., please…) With water: superb development on grassy citrus. So more grapefruits, limes and lemons. Oh hell, we'll even mention yuzu once more. Peppered yuzu sherbet. Finish: rather long and, exactly, on peppered yuzu sherbet. Comments: simply high-class Benriach fruitiness.
SGP:651 - 88 points.

The trio became a quintet, all right then, is this Whiskyfun or what?