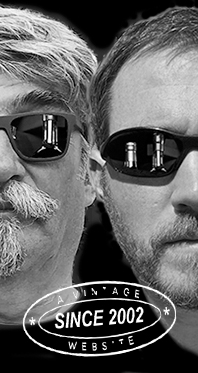 Home
Thousands of tastings,
all the music,
all the rambligs
and all the fun
(hopefully!)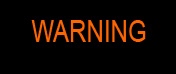 Whiskyfun.com
Guaranteed ad-free
copyright 2002-2022



Little Trios, today Craigellachie

| | |
| --- | --- |
| Not too sure about all OBs but the indies tend to have some good ones. (Photo Spirit of Speyside) | |

Craigellachie 15 yo 2006/2021 (57.9%, Douglas Laing, Midnight Series, cask #DL15424, finished in sherry, 625 bottles)


It's only a finish but we should be fine. It says '15 Glorious Years', well not sure those last 15 years have been glorious indeed, maybe they were at DL's? Colour: full gold. Nose: touches of sulphur at first (stewed cabbage) and then toffee and fudge, struck matches, artichokes, eggplants… Moussaka in your glass. Water should help. With water: not quite. Burnt cakes, truffle and gas. Mouth (neat): coffee liqueur, rubber, artichoke liqueur, bitterer marmalade… This one's rather complicated. With water: some nicer aspects, burnt caramel, muscovado, stout… Finish: rather long, burnt, caramelly. Comments: pretty okay but not quite for me. Did they start this Midnight Series to shelter zombie malts?


SGP:462 - 72 points.

Craigellachie 8 yo 2013/2021 (61.3%, Asta Morris, sherry, cask #AM067, 706 bottles)


Seven hundred and six bottles, wow! And I like it that their cask # would sound like there's yet a new Aston Martin. Colour: white wine, so no heavy sherry. Nose: this feeling of distilled manzanilla, sourdough bread, banana skin, brussels sprout (I swear I'm not saying this because this terrific bottler is from lovely Belgium), quinces, drop of teriyaki sauce, butterscotch… With water: it's not that it would shut down, but we're only left with pipe tobacco. Mouth (neat): punchy, spirity, eau-de-vie-ish, very fudgey, very much on butterscotch, Werther's Originals… With water: a lot of sweetness coming out, orange drops, liquorice lozenges, aniseed bonbons, also thick moist bread, pumpernickel, clove liqueur, bitter chocolate…. Finish: long, caramelised, spicy. Comments: rather a restless, sweet and spicy little Craig'. Some action in this one.
SGP:562 - 86 points.

While we're doing young bombs…

Craigellachie 8 yo (64.3%, WhiskyPeter, PX sherry octave finish, +/-2020)


Love these wee private efforts, all by the greatest folks, we're just waiting for a proper sauerkraut finish, as sauerkraut DOES mature in wood casks. Come on, do it! By the way, this one's said to stem from an ex-Ledaig PX octave. And why not? Colour: full gold. Nose: yep, pine bark, charcoal, pine needles, citron skins, pine tar… With water: more or less the same. Mouth (neat): yess! Mentholated rubber and smoked grapefruit skin, plus oversteeped lapsang souchong and pepper liqueur. I made some pepper liqueur once myself and almost killed my very dear brother with it. It's very hard to get it balanced and drinkable. With water: smoky marmalade? Finish: smoky marmalade and bacon! Bacon coming out big time. Comments: I'm not a total fan of these oak-dominant octaves, but when they're refill, why not. I find this funnily good, if not as balanced as, as, as… as a 30yo Clynelish. What's sure is that it crushes the DL.


SGP:461 - 82 points.

I know this is a trio, but please a clean one, for the road…

Craigellachie 2006/2020 (54.9%, Caora, refill barrel, cask #8101283, 215 bottles)


Some no-BS Swiss bottlers, to be encouraged. The labels are essential and just perfect. Colour: white wine. Nose: phew, we made it. Some clean barleyness, praline, toasted breads, toffee, shortbread and croissants. Roasted almonds. With water: pastries and breads. Nothing earthshattering, but I doubt anyone would start to complain. Mouth (neat): exactly on barley, lemon marmalade, beers and spicy cakes. A little rough and drying, actually, as oak chips would come out, but I'm sure water will put this straight. With water: bingo. Good malty and citrusy development. Finish: medium, malty. Stronger beers. Comments: cakes and beers and tonic waterz. We've seen much worse in Craigellachie.
SGP:451 - 84 points.