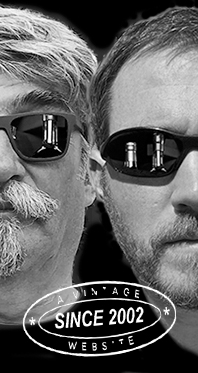 Home
Thousands of tastings,
all the music,
all the rambligs
and all the fun
(hopefully!)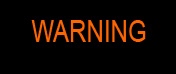 Whiskyfun.com
Guaranteed ad-free
copyright 2002-2022



Little duos, today Talisker

There was a 41 that we had missed, while last year's 41/1979 'Prima & Ultima' had been glorious in my humble opinion (WF 93). Naturally, we couldn't leave the situation in that sorry state but first, the usual apéritif…

Talisker 2011/2021 'Distillers Edition' (45.8%, OB, TD-S: 5XJ)


As usual, this baby was finished in 'Amoroso cask wood', amoroso being a medium cream-type blend of oloroso and sweet PX, formerly also known as 'sweet oloroso' or 'oloroso dulce', both denominations being know verboten in Jerez. Not too sure about the other regions of Spain. Colour: rich gold. Nose: starts frankly vinous, with whiffs of old wine barrel and must. It's then geared towards the usual walnut wine, herbal leaf teas, lime leaves, cedar wood, then something camphory and even clearly medicinal. I have the impression that that latest young Taliskers have become a notch more medicinal, but I may be dreaming. A little curry and soft mustard too. Mouth: it's rather funny that the amoroso wood would have made this young Talisker rather more peppery. Other than that, we find the expected tobacco and leather, bitter almonds and walnuts, curry indeed, plus a feeling of smoked dry Madeira wine, with a little brine. Finish: rather long, on similar flavours. Comments: once again, I don't think the amoroso made it really sweeter, it just made it less smoky. I prefer the regular 10 by around 5 points – just tried a very recent batch informally, it was brilliant - which is a lot, but this DE is one of the nicest. If they 'must' (good one S.) …


SGP:465 - 85 points.

Talisker 41 yo 1978/2019 (50.7%, OB, The Bodega Series, 2000 bottles)
This one was finished in casks of manzanilla 'La Goya' from Delgado Zuleta's. I believe La Goya is a rather cheap (7,25€ for 75cl at the owners', that's scandalously low), yet excellent manzanilla. Colour: gold. Nose: I find it difficult to tell the Talisker from the manzanilla, as in my book, both liquids do share some similar traits, especially the fresh walnuts, the brine, the flinty smokiness and the clear coastal side. Some wonderful olives and almonds, mint, eucalyptus and a richer Bordeaux Blanc (a Pessac). Splendid. With water: majestic. I'm not always a huge fan of finishings but this time, they created a real ace, the whisky and the wine are tangoing just right. Stunning almondy and lemony smokiness, putty, walnut liqueur, tar liqueur, seawater, brine, and even a wee whiff of acetone that works perfectly well in this context. Mouth (neat): first a sublime spicy fruitcake, then a bitter, tarry, very medicinal richness. Oysters, Worcester sauce, almond milk, cough medicine, some kind of smoked fudge, also several small citrus fruits, kumquats, bergamots, also some tarter lemon caviar or finger lime… With (the tiniest drop of) water: same comments about the manzanilla and the whisky dancing together to perfection. Finish: pretty long! Superb salty, maritime signature. We all know it's the sea that makes Talisker (go to love ad people) but what's sure is that some skilled men and women have been a really big help, including some in Sanlùcar de Barrameda. Comments: what a salty beauty.
SGP:365 - 92 points.