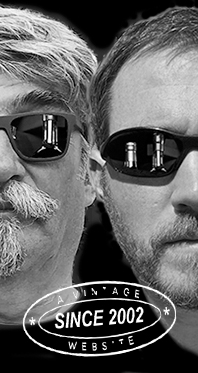 Home
Thousands of tastings,
all the music,
all the rambligs
and all the fun
(hopefully!)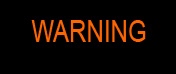 Whiskyfun.com
Guaranteed ad-free
copyright 2002-2022



Longrow, Longrow and Malbec

Springbank's Longrow used to be ueber-cult until, in my opinion, they started to dump it into red-wine wood, which literally killed the magic at WF Towers. Now I'll always cherish the 1973-1974s or the 1987s, those are part of the greatest whiskies ever made by Man. If you ask me.

Longrow 10 yo 'Red' (52.5%, OB, refill malbec finish, 2020)
They say 'refill malbec matured' on the label, but it's only a finishing, even if it spent 3 years in those malbec casks. Malbec is the star of Cahors, some pretty rustic and gritty reds from the south of France, but South-America's now taken the lead. In Cahors, I would still recommend Lagrezette, while my former favourite Triguedina has been dispapointing lately. Anyway… Colour: deep gold. Nose: no! Sulphur, old walnuts, burning rubber and burnt strawberries or something. Cheap burnt supermarket blueberry muffins, pass. With water: sour woods, fermenting red berries, peppery smoke… Mouth: nicer than on the nose, which wasn't hard to do, but do we really need smoked strawberry candies? With water: horrible, really. Everything clashes and becomes dissonant on your palate. Smoked strawberries, come on. Finish: medium. Plastic and strawberries. Comments: love malbec and love whisky, but please no malbec in my whisky. Now, indeed, to each his/her own. Having said that, I believe the 13 yo malbec they did in 2017 had been a little better, or say less catastrophic (WF 77).
SGP:653 - 60 points.

Longrow 17 yo 2004/2021 (49.5%, Cadenhead, Rum Cask, rum barrel, 210 bottles)
I believe this is real cask strength. I also believe that rum goes much better with potent whiskies than… malbec, while the famous dumpy 'green' Springbanks by Cadenhead do remain amongst my favourite malts ever. Colour: white wine. Nose: this is like taking the lift from the third basement level to the rooftop. Wonderful pure chalky and fermentary malt, with an obvious medicinal side (bandages and iodine) and this rubber that's certainly not unseen in Longrow. Having said that, it is not overtly expressive on the nose, I suppose that'll change on the palate… Mouth: the expected sourness, plus peat, plus grass, plus green walnuts and almonds, plus a saltiness, plus lime and lemon juice, plus a little tequila, you may just make a margarita. Seawater. Finish: long, much more coastal at this stage. Oysters, lemons and chalk, then cane syrup in the aftertaste. That may be the rum speaking out after a long silence. Comments: wasn't the ex-rum cask a Jamaican? Another question while we're at it, do Signatory Vintage still own some magic casks of 1987?
SGP:564 - 88 points.

We're making good progress. We've kept the next one for better times but since better times seem to remain behind us, better try it now, before it would just evaporate…

Longrow 25 yo 1994/2020 (52.1%, North Star, refill hogshead, 130 bottles)


To tell you the truth, we've stumbled upon quite a few early-1990s Longrows that were extremely sulphury. Colour: straw. Nose: oh, turpentine, linseed oil, marrow and suet, lovage and sorrel, the bone-driest rieslings, a little damp cardboard, new wool, plaster, fresh concrete, lamp oil, lard, carbon dust, fiberglass, Scotch tape (ha)… This is so very Longrow! With water: truckloads of paraffin at first, then new plastic pouches (a thing of the past), then church candles (amen) and margarine. I know, no, no worries. Mouth (neat): the peat has already started to transmute into tropical fruits and citrus, pretty much in the style of some old Laphroaigs. Immense yet tight wee whisky. Menthol. With water: and there, perhaps the last truly old-school Scottish malt, fat, salty and dirty. Lemon, liquorice and menthol taking the reins, bacon fat singing in the back. Finish: long, resinous and very waxy. Lovely salty and greasy aftertaste. Comments: none, just a brilliant Longrow, with no red-wine pollution whatsoever.


SGP:454 - 92 points.