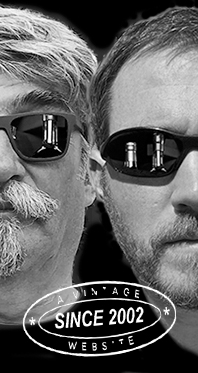 Home
Thousands of tastings,
all the music,
all the rambligs
and all the fun
(hopefully!)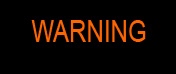 Whiskyfun.com
Guaranteed ad-free
copyright 2002-2022



A word of caution


Let me please remind you that my humble assessments of any spirits are done from the

point of view of a malt whisky enthusiast

who, what's more, is aboslutely not an expert in rum, brandy, tequila, vodka, gin or any other spirits. Thank you – and peace!

Malternatives: three Burgundians

Very insane drops by Bourguignons. I would suppose three will be enough… And we'll do this quickly…

Très Vieux Marc de Bourgogne 7 yo (51%, SAB'S, Speyside bourbon cask, +/-2021)


We've already tried some glorious liquids from SAB's, but what's this cookery? Proper marc aged in ex-Bourgogne wine pieces and finished in an ex-Speyside bourbon cask. This might be the equivalent to quad axel in figure squatting, so what could go wrong? Colour: light gold. Nose: once marc has started growing on you, you're virtually dead. Flabbergasting glues, almonds, asparagus, eggplants, kirsch, varnishes and nail polish remover. What a nose. With water: more glue, asparagus, and salsify while we're at it. Mouth (neat): ultra-grassy and varnishy. Exactly proper dry marc, with glues, varnishes, fruit stones and crazy herbs. With water: there, civilisation. Raisins, dried jujubes and sorbs, and a drop of chardonnay. Just any chardonnay. Finish: long, with even more glue, fruit stones, amaretti, cherries… Comments: I have to say I haven't noticed anything 'Speyside'. A tough and good spirit, extremely close to nature.
SGP:461 - 85 points.

Très Vieux Marc de Bourgogne 7 yo (51%, SAB'S, Peated Islay bourbon cask, +/-2021)


No no no no no no no, marc de Bourgogne finished in an Islay cask? Sacrilege and utter folly! But I'll keep an open mind (remember Frank Zappa, minds are like parachutes, they only function when, etc….) Colour: gold. Nose: no. Jumbled, medicinal, sour, with notes of rotting roots. On green tomatoes, geraniums, with gamey smells, old seafood… I'm really not sure. With water: the brave marc is taking over. Bye-bye Islay. Mouth (neat): this time it rather works. The stalky side of the marc combines well with the peat smoke, but it would generate a very exotic feeling that would rather connect us to another continent. Say Indonesian Gudang-garam cigarettes? With water: water makes utter wonders. The drop became lovely, wonderfully earthy, citrusy, nervous, vibrant… Some proper witchcraft here. Listen, this is totally unlikely, but it works! Feeling like we're at Dr Frankenstein's now… Finish: long and good. Nots of bacon. Comments: right. Great spirits do connect indeed, you just need to be the go-between, and to use proper water to do that. We needed time, but we're very impressed. Hold on, is this really marc de Bourgogne finished in an ex-Islay cask? Really?


SGP:453 - 88 points.

Please, back to orthodoxy…

Marc de Bourgogne 1995/2015 (45%, Domaine de la Romanée-Conti)
This probable glory was bottled on July 15, 2015, so right after French National Day. These are extremely expensive because they stem from la Romanée-Conti, but to tell you the truth, the reputation of their marcs remains a little average. I say there are no sacred cows in spirits! Colour: amber. Nose: there's rather less depth than in the SAB's, but there is a cognacqy side, notes of dried fruits, roasted raisins, a little caramel, fudge, tarte tatin… It is very all right, there's even a wee rubber that would add some depth… Oh well let's check the palate… Mouth: sure it's very good, but it's kind of mimicking cognac. I'm not saying that's done on purpose, not at all, but I do prefer either the grittier, more rustic marcs de Bourgogne, or simply the proper cognacs by good houses. Raisins, grass, touch of rubber… Well, all this is a little unnecessary. No, indeed, there are no sacred cows in spirits, I'm afraid. Finish: medium, a little kirschy. Comments: a very good drop but in truth, this is pretty disappointing, it's not 'rustic' enough and too rounded. Mind you, it is la Romanée-Conti! Having said that, I've heard later vintages were much better.
SGP:541 - 79 points.