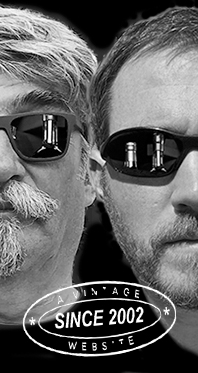 Home
Thousands of tastings,
all the music,
all the rambligs
and all the fun
(hopefully!)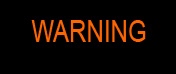 Whiskyfun.com
Guaranteed ad-free
copyright 2002-2022



More funny whiskies from the rest of the world

Aye. Funny ones only.

La Piautre 13 yo 2017/2021 (47%, Dumangin & Fils, France, ratafia champenois finish, batch 014, 345 bottles)


La Piautre are brewers in Maine-et-Loire, near the city of Angers, and have started making whisky too a few years ago. To me this is a first. As for Dumangin, we've already tried some very good Craigellachie, Bushmills and Cooley grain, all finished in ratafia casks by them. Colour: full gold. Nose: summer-season Comté cheese, proper Gruyère, Fribourg, or any such very awesome cheeses in their fruitiest versions. A little gunpowder too, metal polish, then sultanas and figs to calm this down, just before a floral side would appear, with gorse, dandelions, and just wisteria and jasmine. I would happily mention hops too but that could be just because I know this is a brewer's whisky. Gets extremely floral after five minutes. Mouth: no cheese this time, rather many roasted nuts, a little burnt cake and bread, plus a little sour yoghurt, with bits of oranges. What we sometimes call 'Greek yoghurt'. Ends up very dry and somewhat amontillado-y. Finish: long, on some kind of spiced marmalade and indeed, dry sherry or even Madeira. A little mustard in the aftertaste, as well as very green walnuts, bordering bitterness. . Comments: great fun here. I suppose I now have to try to put my hands on some 'La Piautre' whisky.


SGP:451 - 85 points.



Aber Falls 'Inaugural Release' (46%, OB, Wales, 2000 bottles, 2021)
We're now in Abergwyngregy, in an ancient margarine factory. It is a single malt. Colour: gold. Nose: a very soft, almost peat-like smokiness plus a whole teapot of earl grey, as well as orange blossom water and, naturalmente, panettone and its little brother fresh Alsatian kougelhopf. A little custard too, plus honeysuckle in full bloom. Springtime in your glass (I was about to write 'in your tulip glass'.) Mouth: closer to some American malts than to Scotch, but that may be the youth. A rye-like spiciness, some cinnamon, nutmeg and ginger from the wood, then leaves and a funny touch of radish and cress. It seems that some pretty active wood's been in use, it's even a little oxidative, not unlike a young oloroso. Finish: rather long, a little mustardy. More nutmeg as well. Comments: a pretty good start, I would say. Ready for the Six-Nation (the rugby version).


SGP:361 - 82 points.




Since we're in Abergwyngregy…

Aber Falls 'Autumn 2021 Release' (40%, OB, Wales)


Bottling this at 40% vol., that's a little bold. This baby matured in oloroso, Pedro Ximénez, bourbon, and virgin oak. As long as they don't call it 'Four Wood'… Colour: gold. Nose: lighter but brighter, fresher, flowery and fruity, with some chamomile tea and indeed honeysuckle and orange blossom. Probably also elderflowers, then just pears. Lovely big fat ripe butter pears. Mouth: closer to that inaugural release but also fresher indeed, fruitier (apples, plums, also palm heart), just a tad thin indeed, especially given the wood regime. Finish: shortish, first on fudge and mirabelles, and then oak spices and oversteeped tea in the aftertaste. Comments: the nose won some points but the finish lost them all. I've often noticed that oak-boosted young whiskies weren't easy to reduce down to 40/43 or sometimes even 46, and would often get tea-ish and drying.


SGP:451 - 79 points.



Mackmyra 'Grönt Te' (46.1%, OB, Sweden, 16,000 bottles, +/-2021)
Imagine this has been finished for almost two years in ex-green tea liqueur casks! They've done it, gentian is near… (I hope). Colour: gold. Nose: good fun. Many sour berries and other small fruits, some curious touches of sake or even umeshu, some toasted bread with a cream-cheese spread, caraway, gingerbread, and, no… this is not possible… should be my mind playing tricks on me (yet again)… gentian! And celeriac eau-de-vie. An extremely intriguing sour/earthy nose. Mouth: a little on spicy oak, as we had expected, and rather on plum liqueur, instead of that 'green tea' side that's sometimes to be found in young ex-re-re-re-fill grassy Speysiders (looking at you, Cadenhead). Notes of prickly pears, apple peeling, green pears, chlorophyl… Well, we're all suffering from synaesthesia in some way, are we not. The word 'green/grönt' alone automatically leads to green descriptors if you're not careful. Why not pink grapefruits? Finish: medium, a tad drying and… teaish. Ooh my head. Comments: great fun there. It's not that green.
SGP:451 - 83 points.



Milk & Honey 2018/2021 (53.2%, OB, Israel, 7K Members Holy Dram, peated porter beer cask finish, cask #2018-0909, 234 bottles)


Colour: light gold. Nose: smoked bread! Someone's kept some white bread in the trunk of a rusty old Jaguar for a whole day. What's absolutely wonderful here are all the tiny herbs and berries that the treatment's generated (not the Jaguar, the porter cask). Mistletoe and myrtle, cactus, tomato leaves, fig leaves, gin/juniper, artichoke liqueur, Fernet-Branca… Once again, good fun. With water: it would become earthier, fresher as well, more citrusy too, with only a drop of fennel liqueur. Do you know fennel liqueur? Mouth (neat): punchy and tight, with some sweeter horseradish and yuzu, plus roots. Wild carrots and celeriac, shall we say, plus a little tar. The peat, I suppose. With water: more bitterness, more leafiness, more bitter marmalade, artichokes, and just a touch of bitter tobacco. I enjoy this kind of bitterness. Finish: long, very leafy. Eggplant and Brussels sprouts. Smoked meats in the aftertaste. Comments: this one's a wrestler, you won't tame it just like that. Forgot to mention broccoli (I am joking).


SGP:362 - 85 points.



Mars 2016/2021 'Tsunuki Shinshu Aging' (60%, OB, Japan, for LMDW, Conquête, first fill bourbon, cask #3496, 210 bottles)


I'll say it again, I understand just zilch about the classification and naming they're using at Mars's, all I know is that the whiskies are often superb. All right, all right, this was distilled at Tsunuki, then matured at Shinshu. And finally tasted in Turckheim, Alsace (pff…) Colour: white wine. Nose: purely on a fresh baguette around 5:30am. Millimetric, ultra-tight, high-precision eau-de-vie de barley aged in first-choice ex-bourbon wood. With water: grist, dough and chalk, plus granny smith. Mouth (neat): very minimal, this is almost barley on barley, as in Malevich's White on White. I imagine you can't quite make simpler, more perfect malt whisky. With water: citrus coming out. Only grapefruits, in fact, this baby remains very minimal. Finish: long, on barley, grapefruit, chalk and green apples. Comments: a sublime ultra-pure, minimal, almost binary malt whisky, with a lot of genuine Japanness.


SGP:451 - 90 points.



PX, new oak, ratafia, green tea, smoked beer… And pure ex-bourbon. Good fun indeed today.