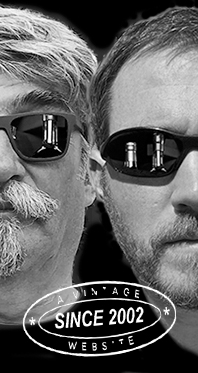 Home
Thousands of tastings,
all the music,
all the rambligs
and all the fun
(hopefully!)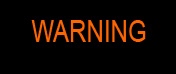 Whiskyfun.com
Guaranteed ad-free
copyright 2002-2022



Rather a lot of Calvados du Pays d'Auge for Easter

Or 'keeping my promises'. A session long overdue! Let's see what we have, but let me first make a statement: I'm more an expert in 12th Century Turkmen embroidery than in calvados or any other form of apple/cider brandy. Now what should help us is that we'll mainly have Calvados by one single house, the excellent Christian Drouin, which should help us build some coherent verticale. We'll let just a few other houses chime in.

(pictire, apples at Christian Drouin's)



Christian Drouin 'VSOP' (40%, OB, calvados du Pays d'Auge, +/-2021)


100% apples (so, no pears) and around 10 years in various woods, new, refill, wine… Colour: light gold. Nose: rounded and really a lot on baked apples covered with muscovado and honey. Fresh apples and just cider too. Tiny touch of horseradish. Mouth: much drier on the palate, spicier; slightly biting, certainly rustic and 'gritty', with some wood, cinnamon, salty cider… Finish: medium, really drier and even saltier. The saltiness is very surprising. Leafy aftertaste. Comments: we're very far from any kind of post-prandial digestif that I've been expecting. The closest 'other aged spirit' I would think of would be tequila.
SGP:371 – around 79 points.

Christian Drouin 'Hors d'Âge' (42%, OB, calvados du Pays d'Auge, +/-2021)


This one should rather be around 18. Colour: full gold. Nose: in my view it is the main difference with say malt or cognac or rum, in these calvados the raw material, so apples and sometimes pears, is extremely dominant. Having said that this has a rather extraordinary development on salty and buttered walnut cake, with tiny touches of Jerez vinegar and mustard. You would almost believe this is an old vin jaune, here and there. Mouth: once again this is very dry, acrid, salty and peppery, with an oilier mouthfeel and the feeling of crunching leaves. The oak is rather assertive here. Finish: long and in two steps. First a little on honeyed apple compote, then on some kind of mustardy and lemony verjuice sauce. Comments: still a little tough, but some parts of the nose were already wonderful. Says this calvados non-expert…
SGP:471 - around 82 points.

Christian Drouin 'Mars Angels' (43%, OB, Experimental, eau-de-vie de cidre, +/-2021)


This is not legally calvados – and it wouldn't claim to calvadosness – since it was finished for 8 months in ex-Mars Komagate wood. It is globally 13. Now, Komagate shouldn't have shattered this baby's world… Colour: gold. Nose: back on apples and cider, with perhaps, indeed, more chalk and dough. Touches of fennel and pink grapefruits in the far distance. Mouth: same feeling of gritty and leafy dryness all over again, this time with a little chalk and bread dough yet again. A little grapefruit too. Finish: rather long, this time with some liquorice on top of the fennel and aniseed. Comments: I believe the H d'A had a nicer nose, but this palate was a little wider and more aromatic. Nice liquorice.


SGP:461 - around 82 points.

Christian Drouin 17 yo 'Hine Angels' (43%, OB, Experimental, eau-de-vie de cidre, 1296 bottles, +/-2021)


You would have guessed this was finished in some ex-cognac Hine wood. Colour: full gold. Nose: hold on, this is another world. Acetone, varnish, tiny old apples, white peaches, glue, compost, hoisin sauce… I'm simply finding this awesome. Mouth: there, yes, of course. Very tight, with a lot of green liquorice, more glue, raw apple spirit (I'm thinking of Rochelt's Gravenstein, possibly soon on WF)… And old vin jaune this time again! Finish: long, varnishy at first, then more on lemons and, well, glue. Stuff that sticks (we're amazed, S.). Comments: changing territory. Great tight and nervous drop.
SGP:472 - around 86 points.

Petit Chien Brun 14 yo (53.5%, Little Brown Dog Spirits, calvados du Pays d'Auge, Mars cask, +/-2021)
Another experiment in an ex-Mars cask – unless that's rather deep-fried Mars bars, since this distinguished bottler's located in Aberdeen (friend no shoot!) Colour: gold. Nose: the higher voltage works, this goes a little more towards doughy, fermentary, even bready notes, in short more towards malt and as a consequence, it is less on cider. With water: it would sit right between the OB 'Mars' and the OB 'Hine'. Nice varnishy notes. Mouth (neat): good arrival, a little simple but that's part of the charms here, a little more on caraway-y notes. With water: touches of lime, that's lovely. Asparagus and lime. Finish: rather long. This time with touches of gin. Nice liquorice. Comments: fresh, very pleasing, a wee step above the ex-Mars OB in my book.
SGP:461 - around 84 points.

Calvados 10 yo 'Extra Old' (42%, 30&40, +/-2021)


A blend involving three houses and three terroirs, plus two modes of distilling (batch and column). Youngest drop 10, oldest 27. Price very fair (51€). Colour: full gold. Nose: back to tradition, walnuts, apple peel, light mustard, liquorice, a little wood smoke, tobacco, barbecue sauce (Tennessee style)… Mouth: a sweeter touch (it was about time) and some sweet beers and ciders. It gained roundness and easiness, which is probably better for whisky people (hey, watch your back S.!) Finish: medium, slightly honeyed. Honeyed apple pie. Comments: an easier one and a very good one. No quibbles. Oh by the way, was there some pears?


SGP:551 - around 84 points.

Christian Drouin 2017 'Hampden' (48%, Rumology.be, calvados du Pays d'Auge, #F50Bt3, 132 bottles)
Good one, a Hampden finish. Acetone to the ceiling and olives in the eyes. Or the other way 'round. Only the Belgians… Colour: gold. Nose: no! I mean, yes, gentian! Sometimes unlikely combinations just do wonders. Calva + Hampden = gentian, that's some equation. Mouth: the calva having the upper hand, but boy do we know Hamden is a fighter. Salty lemon and apple juice plus pinewood smoke and bitter almonds. Quite curiously, no olives. Finish: long, saltier, and guess what, with some small shrivelled black olives. Comments: spirit for a true meta-universe (not that marketing bullshit for lost brands desperate for 'innovation'!)
SGP: 563- around 88 points.

Garnier 18 yo (55.9%, Swell de Spirits, Calvados, Wonders of The World, 158 bottles, 2021)


From a wet cellar. Colour: white wine. Nose: lighter on oak, closer to the distillate. We do detect a few rubbery tones, which are common in many a high-class eau-de-vie (we're not talking new Pirellis, right), then just a brutal, focussed, high-precision appleness. With water: even more fresh rubber. New rubber bands, artichokes, Cynar… Mouth (neat): varnish, rubber, glue, bitter almonds, cider vinegar, raw kirschwasser, fino… What's not to like? With water: a few sour tones now, cider vinegar, stuff from the sea (whelks), manzanilla, green walnuts… Finish: long, with a few burnt tones. Comments: not too sure this spirit is very orthodox. Possibly stuff for rustic grandpas… who'll leave up to 95 years.
SGP:562 - around 85 points.

Christian Drouin 2001 (42%, OB, calvados du Pays d'Auge, +/-2021)
This 'millésimé' was double-matured, ex-calvados + ex-sherry. Colour: deep gold. Nose: some fallen apples and indeed walnuts and bits of leather, plus some kind of mentholated mustard. It is not bombastically sherried, for sure. Very lovely sourness. Oh, and notes of tart amontillado. It seems that after all, the sherry amplified the calvados rather than distort/flavoured it. Mouth: big drop, very sour, bitter, almost acidic, on tons of bitter apples, the greenest walnuts, and this salty lime juice. Sends shivers down your spine, as they say. Finish: long and even more on green walnuts and salted lemons. Bitter almonds in the aftertaste. Comments: the 42% feel bigger than, well, 42%. The art of bitterness. Fantastic nose.
SGP:372 - around 85 points.

Christian Drouin 2000 (42%, OB, calvados du Pays d'Auge, +/-2021)
This time it is ex-calvados + ex-Tokaji, so sweet wine. Colour: full gold. Nose: the sweetness comes through, making this calvados feel fruitier and easier. Raisins and fresh mint, plus peach and apricot jams. Mouth: indeed this one would be sweeter and much more on raisins, while the peppery spices remain there in the background. Cinnamon mints. Finish: long and sweeter indeed. Raisin rolls and peppery cinnamon. Comments: a simpler style after the very tight 2001.


SGP:551 - around 83 points.

Let's jump to the past, if you please…

Christian Drouin 1990 (42%, OB, calvados du Pays d'Auge, +/-2021)


Ex-calvados + ex-cognac this time. This could be a winning combo. Colour: deep gold. Nose: some friends say that calvados needs more time than other aged spirits. I'm not sure they are totally wrong, since I'm finding this little thirty more complex than the others, with less of that gritty appleness, more honeys, more dried fruits, more quince (hurray) and more earth. Notes of cigar box arising, walnuts, fig chutney… All is well here and now. Mouth: the tightness of calvados remains, the peelings, the grass, the dry cider… But we're also finding an enhanced fruitiness, with dried goji berries and jujubes. Finish: long, grassy, peppery, with once again a fruitier signature. Comments: some people drink calvados with greasy food because the spirit would 'dissolve all fats'. We'll try that on Big Macs. Very good calvados.


SGP:561 - around 86 points.

Christian Drouin 1987 (42%, OB, calvados du Pays d'Auge, +/-2021)
Were Talking Heads still together in 1987? This baby's been finished in sherry for one year. Whether those things are really necessary, we don't know (not Talking Heads, finishings!) Colour: amber. Nose: there, there, there, beeswax, cider, cigars, manzanilla, walnuts, vin jaune, wasabi… All things we really like. Mouth: we're changing gear, there's some caramel, walnut cake, huge notes of amontillado, sweet mustard, salt and even miso, tobacco, pepper… Finish: long, perfectly dry, mainly on walnuts and marmalade. Comments: calvados really seems to take its time.
SGP:462 - around 87 points.

Christian Drouin 1980 (42%, OB, calvados du Pays d'Auge, +/-2021)


I don't think this one was finished in 'another wood'. Colour: deep amber. Nose: sauces and tobaccos. This verticale becomes fascinating. Umami, soy sauce, pipe tobacco and cigars, also tropical fruits starting to come out, mango chutney, a little new teak and eucalyptus woods, earthy touches (celeriac), some kind of mentholated mustard… Mouth: ah yes, certainly. Yuzu, oak, radish, tobacco, tar, crude chocolate, drop of old tequila, the usual old walnuts, some salt playing with your lips… Finish: long, salty, bouillony. Heavy cider in the aftertaste, some amontillado too, once again. Comments: incredible, the scores are totally vertical too, almost linear. Great calvados.


SGP:462 - around 88 points.

Calvados 40 yo 1980/2021 (45%, Asta Maurice, cask #AMF004, 150 bottles)


This baby was sourced from Drouin's too. Colour: deep gold. Nose: this one's smoother yet, probably more 'meta', that is to say closer to other great old aged spirits (malt, brandies). It's not easy to deconstruct on the nose, having said that. Chalkier for sure, more on Meursault or any other high-class fatter chardonnay, with the usual walnuts, fino and vin jaune, and even raw wool. Mouth: ah yes. More on apples than the OB, a tad more rustic – in a good way. Apples and raisins, stewed, plus oranges and a touch of thyme. Finish: rather long, with a wee rubbery touch which, I believe, is common in calvados. Comments: very difficult to score, I'm really lacking references and, I would add, security. Just for the record…
SGP: 551- around 87 points.

Christian Drouin 1970 (42%, OB, calvados du Pays d'Auge, +/-2021)
Colour: full gold. Nose: the older age starts to feel, but this many teas could not not work. Wonderful green tea, chamomile, walnuts again and again, sour apples… I'm even finding a coastal side, perhaps oysters? Oysters with cider vinegar is a winning combination if you do not exaggerate. Just a drop. Mouth: fifty years, that's what you need to reach 90. Wonderful palate, complex, 'deconstructed-reconstructed' (sure old spirits are about philosophy)… Bah 1970 was a great vintage everywhere. Finish: rather long, still a tad tightish, but full and wonderful. Some varnish in the aftertaste, which I find lovable. Encaustic. Comments: love this one, it is my favourite this far.
SGP:562 – around 90 points.

Calvados 47 yo 1963/2011 (42%, Asta Maurice, cask #AMF005, 60 bottles, 2021)


'Possibly some relabelled old stock'. Or 'a demi-john'. Colour: amber. Nose: we're now on butterscotch and old rhum agricole. Brioche, walnut cake again (and again), Jaffa cakes, tangerine marmalade, black nougat… This is superb, first time we're finding 'no apples'. Mouth: you'll always find a little rubber and notes of peel, otherwise this is excellent, grassy but also with some bacon and roasted chestnuts. Finish: medium, a little sour. A little maraschino, cider… Comments: very good, just a tad fragile here and there.
SGP:551 - around 88 points.

Adrien Camut 'Demi-Siècle' (40%, OB, The Auld Alliance and Colheitas, calvados du Pays d'Auge, magnum, +/-2020)


A crazy half-century magnum for our dear friends in Singapore. The house Camut carries an extremely high reputation. Colour: dark red amber. Nose: old fermenting fruits, old Cuban cigars, old white wines, earths, old books, suet and marrows, soups, quenelles, peppermint, chives, leeks… Boy is this glorious or is it glorious? Mouth: this time again you feel the countryside, the piles of apples, the farm, the grass, the tiny rubbery touches, the gritty peel, the roots and tougher vegetables (eggplants, Jerusalem artichokes)… Calvados is really a world apart, certainly not a ooh-ha-easy one. I've still got a lot of work to do. Finish: medium, very complex. Some mead and honey. Comments: I'm just not able to assess these drops as true experts would. I don't know what to add.
SGP:651 - around 90 points.

Christian Drouin 1962 (42%, OB, calvados, +/-2021)
Not a pure Pays d'Auge, apparently. Colour: amber. Nose: hey, Macallan? Malt, cake, fudge, honeycomb, pencil lead, black nougat and butterscotch, even cornflakes, molasses and popcorn. Oh, and apple pie. Mouth: all gentleness at first, then teas and 'black' spices, with an oakiness that's about to take over. Black tea (we used to add 'Russian-style', but that's become an error of taste, has it not). Once again, notes of old amontillado. Finish: medium, salty, miso-y, a little buttery. Comments: a charming old drop that would remind us of the Beatles and the Stones. One for Keef!
SGP:551 - around 87 points.

Adrien Camut 'Le Siècle' (40%, OB, The Auld Alliance and Colheitas, calvados du Pays d'Auge, magnum, +/-2020)


This one is, indeed, one hundred years old. Meaning that this was distilled in the time of Erik Satie, Man Ray, Francis Picabia and Marcel Duchamp. To be sipped while watching René Clair's L'Entr'acte, perhaps. Colour: red amber. Nose: it is tough, because your mind just can't cope with the idea of tasting a spirit that was distilled more than one hundred years ago, when our parents weren't even born and while Herr Hitler hadn't risen to power yet. Not even sure WWI was over, as we have no vintage here. What's sure is that this is brilliant, extremely 'mingled', with some marvellous tomato sauce, old sweet wines (poor Crimea!), assorted old waxes including beeswax, and various secret essences from the old days that were simply never listed. It just humbles you.

Mouth: still a fighter! Cedar and pine woods, rosehip tea, chocolate, black Assam, rooibos, touches of sour cherries (or old Chambertin, as you like), drop of soy sauce, gravy, umami… We've got time in our glass, really. Tertiary, marginally uncertain and pretty Dadaistic time. Finish: I mean, I doubt the distillers would have hoped some kinds of sub-human consumerists from the 21st century would sip what they were making. Comments: this is like stealing some Egyptian artefacts from the British Museum. I mean, you're not too sure you earned the right to put some drops of this wonder between your lips. Exceptional, moving Dadaistic drop.
SGP:462 - around 92 points.

Composer Erik Satie, born in Honfleur, Calvados in 1866 ->

So, a brilliant session, I've tasted more calvados today than I had before, in my entire life. Sure some of them were a tad boring, but surely not as boring as yet another spam email by BMW. Gut feeling: more than any other kind of aged spirit, apple brandy, even when finished/flavoured, needs a lot of time. And the older, the better, which I find, personally, rather reassuring and pretty refreshing. Au revoir!