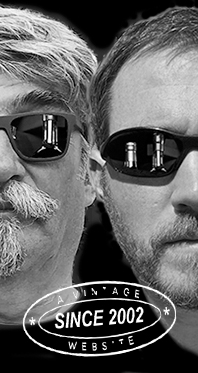 Home
Thousands of tastings,
all the music,
all the rambligs
and all the fun
(hopefully!)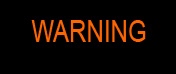 Whiskyfun.com
Guaranteed ad-free
copyright 2002-2022



Scottish hotch potches, a sequel with cars

Once again, a few rather unclassifiable Scotch whiskies. (Picture Omnibus Gallery, Aspen)




Black Bottle 10 yo (40%, OB, blended scotch, +/-2021)


More ancient versions of Black Bottle used to carry a rather good reputation but to be honest, even with really old ones, we've never really been thrilled. Only one from the 1930s managed to contemplate the 90-mark in some way. Very recent ones have actually been underwhelming, but let's see… Colour: gold. Nose: whiffs of young smoke and metal polish, otherwise some hay and sugared breakfast tea. Light dry nose. Mouth: once again a little peat in the arrival, a salty touch as well, some soot and rubber, but it's getting a little drying, tea-ish again, with dried herbs and hay. A light, rather thin body. Finish: short, slightly soapy, dry, tea-ish. Some cardboard in the aftertaste, as almost always with entry-level blends. Comments: very nice packaging but double the price of other Scotch blends of similar, rather very average quality, in my opinion.
SGP:442 - 70 points.

Black Bottle 'Island Smoke Batch 2' (46.3%, OB, blended scotch, 2021)


This one's meant to be rather smokier, so perhaps more in line with earlier Black Bottles that used to be known as 'peatier blends', although they would never have reached the level of smoke that was to be found, for example, in White Horse. Colour: full gold. Nose: strictly nothing to do with the humble Black Bottle 10. Nice sooty and ashy smoke, some seawater, seaweed, beach bonfire, burning pinewood, cough syrup, iodine… All in all, a really fine, flawless, softer peater on your nose. The higher strength helps too. Mouth: really good, with probably a high malt content (more than 50%?) Good sweet coastal smoke as we sometimes say, also touches of tinned pineapple (from the grain, probably) and guavas. A little menthol and liquorice too, all that working well together, pretty much in sync. Fine composition! Finish: good length, with salty chutneys, pickled fruits (wee citrus) and just, indeed, some 'sweet smoke'. Only the aftertaste has got a little cardboard again, as well as some mustard. Comments: strictly nothing to do with the 10, and surely one of today's better blends, I would say.


SGP:454 - 84 points.

Since we're doing black ones…

Johnnie Walker 12 yo 'Black Label Sherry Finish' (40%, OB, blended Scotch, +/-2022)


We're having quite a few Johnnie Wa lkers these days, which I find cool. It's an all-important brand! This is a blend that's boosted with Caol Ila… and sherry wood. Colour: full amber – a little suspiciously. Nose: what anyone would call a fine all-rounder, with touches of smoke, toffee, pecan pie, butterscotch, stout, raisins, then a little beeswax, some earthy kind of marmalade, some tobacco… Honestly, this is a rather wonderful nose, but as we all know, the devil's almost always on the palate. Mouth: can't quite find the devil. I have the impression that this is like earlier 'regular' JW Black 12s, the good ones that used to be rather vastly superior to today's offerings, as far as I can tell. Very good roasted nuts, walnuts, ashes, tobacco, some clear salty smokiness, a little coffee, a little chocolate, a little salty fudge, some full-bodied honey… All excellent, even the lower strength is not quite a handicap here. Finish: medium, void of any cardboard or excessive tea-ishness, smoky and salty, with dried dates, tobacco and black raisins. No cardboard either in the aftertaste, rather a few drops of pina colada. Comments: it's not that I'm surprised, but… yeah, there, I am surprised. Should I need a house blend, I may pick this excellent one.
SGP:553 - 85 points.

Black Bull 'Peated Edition' (50%, Duncan Taylor, blended scotch, +/-2021)


On the back label, they would say this is 'a Highlander', which would suggest that they've sourced the peaters in the mainland. The brand is very much involved in car racing, which can only please us at WF. Remember we co-sponsored a car in the French rally championship, and even Ralfy's world-record-breaking motorbike? Things have become quieter these days but I am thinking of something, please stay tuned… In the meantime, let's try this Black Bull. Colour: straw. Nose: some fresh young peat, perhaps a little rough. Mercurochrome, fresh cider, seawater or brine, oysters and lemons… This far this feels like some 5 years old Caol Ila. No scandal here, naturally. With water: limoncello and seawater. Of course. Mouth (neat): bright lemony and salty smoke, with seemingly a view on the Paps of Jura. See what I mean? With water: I don't think there's much grain whisky in there. 30%? 40%? Finish: medium, this time a tad softer, but with nice ashes. Very smoky and salty aftertaste. Comments: very good, very smoky blend. We've got quite a few older Black Bulls in the boxes, we'll try them later.


SGP:455 - 84 points.

Since we were talking car racing…

Highland Single Malt 6 yo 2014/2021 (50%, Bottles & Legends, refill hogshead, cask #76, 174 bottles)


With a pink Porsche on the label. One day, I'll tell the story about me almost buying an ex-Martina Navratilova fuchsia-pink convertible Porsche Turbo with all-white leather seats. The important word here is 'almost'. Mrs Navratilova has always been deeply involved with Porsche. All right, this is a 'Ruadh Maor', so actually a peated Glenturret. Not sure it belongs here, but since it's already in our tasting glass… Colour: very pale white wine. Nose: new rubber boots, mutton suet, sour fruits, gym socks, rotting figs and Greek yoghurt. Distillate-driven whiskies are even funnier when said distillates are a little funky, as they say in rum. With water: burning paraffin and new bicycle inner tubes. Or there, new Pirellis for that pink Porsche on the label. Mouth (neat): someone clever has gathered many fruits and vegetables, then smoked them using pinewood and greasy brown coal, then mashed and distilled them in a pressure cooker. Or in proper copper pot stills. With water: great fun, despite the notes of new plastics. Finish: long, salty and sour, plus tons of other unlikely flavours. Sweetened cream cheese? Also just 'pears'. Comments: regular Glenturrets have become much cleaner, but the peated ones seem to have kept all the dirty-ish wackiness of old. That's rather cool.


SGP:564 - 82 points.

A Speyside Distillery 13 yo (46%, Cadenhead, Original Collection, refill and first fill oloroso, 2022)
So an undisclosed single malt from Speyside. Colour: amber. Nose: but yes, guignolet (cherry liqueur) and a fresh box of Mon Chéri, maraschino, black cigars, Christmas cake (I perfectly know that this is not the right season), old rum and charcoal. No one would cry wolf if you said that this could be Glenfarclas. Mouth: totally on chestnut purée, chocolate sauce, more fruitcake, mocha, Guinness, red Bourgogne wine, marmalade and more maraschino. Finish: rather long, with a dollop of strawberry jelly, then proper oloroso (a tad dulce, or cream) and just fresh raisin rolls. Comments: just super-good, flawless, classic sweet-sherried malt with a solid body.
SGP:651 - 86 points.

Blended Malt 20 yo 2001/2021 (45%, Thompson Bros., sherry butt matured, 626 bottles)
Colour: gold. Nose: fun stuff, a little deviant at first, almost punk (old LPs, books and magazine, ink, polyester), then much more gentle, classic, on raisins, toffee and coffee. Well you do feel that it's all going to happen on the palate… Mouth: sweet, honeyed, very slightly dusty at first, becoming then very brandy-like, cognacqy as we say, with a growing earthiness and some black tea, all that with a slightly fat body that would remind us of that famous Distillery in Craigellachie. Very faintly sulphury background, rather an asset here than a problem. Oh and rather a lot of Demerara sugar. Finish: rather long, more on classic raisins, toffee and marmalade. Dark chocolate and coffee dregs in the aftertaste. Comments: indeed, could be that one. Quality's high, as always at the Thompsons'.
SGP:651 - 87 points.

A Highland Distillery 21 yo 2000/2022 (55.2%, Watt Whisky, sherry hogshead, 308 bottles)


Do not always believe that these secret Highlanders are either Glenmorangie or Clynelish! They could be Macallan… Colour: gold. Nose: probably none of them. Some sour fruits, wood, pickled mushrooms, artichokes in oil, some sulphury wines (we know some rieslings…), also asparagus, pointed cabbage, well we're almost about to mention broccoli. With water: always some gas and truffle oil. More artichokes in oil, as they do in Italy. Some cured ham too, by the way. Mouth (neat): touch of gunpowder at first, then Linzertorte, pumpernickel, moist pipe tobacco and fig wine. Who's never had bits of pipe tobacco in the mouth, willingly or unwillingly? With water: more sooty aromatics, more gunpowder, also more chalk and raw coffee beans, robusta rather than arabica. Finish: long, always with these truffles, gunpowder, and rubbery jams. Not sure rubbery jams do exist, but that's an idea… Comments: all uncertain and wobbly, all good and different. I couldn't tell you where this was distilled and matured, probably in hell's kitchen, but as Mick J. would say, I like it.


SGP:462 - 86 points.

Speyside Region 26 yo 1991/2017 (50.6%, Whisky-Fässle, sherry cask)


The ducks are back on Whiskyfun! I have to say I'm sad I haven't met them in Limburg this year. Colour: gold. Nose: tops. Mirabelle jam, fresh croissants, custard, whiffs of balsa wood, a little sugarcane syrup, and something that would clearly lead us to Balvenie. I'm not saying this is Balvenie, absolutely not, but I'm sure you get the idea and the picture. With water: brioche and custard. What we call 'English cream' in French. A wonderful pure fermentary maltiness in the background. Mouth (neat): totally excellent. More mirabelles, quinces, orange jam, orange blossom water, spicier Turkish delights, some hay wine… With water: mirabelle eau-de-vie and preserved greengages. Ouah ! as we say over here. Finish: medium, superbly vanilla-ed and mirabelly. I feel the need to apologise to the Queen of England because I've used yet another barbarism, 'mirabelly'. Comments: ex-bourbon Aberlours could be like this too, but this is ex-sherry. Anyways, loved this one.
SGP:651 - 90 points.

Peatside 10 yo 2011/2021 (53.2%, Kintra Spirits, Madeira full maturation, cask #5541, 303 bottles)
We're always siding with peat anyway, are we not? And s***w nitrosamines! Now this is a peated whisky from Speyside, so let's give it extra-care… Colour: full gold. Nose: bags of pencil shavings, pine bark, then litres of ginger liqueur and aquavit. I mean, caraway-led aquavit. Also mustard and… agave? Mezcal? An unusual drop for sure. With water: more pencil shavings. Mouth (neat): someone's smoked a whole Ikea shop. All kinds of woods including plywood, plus all kinds of smokes (pine, peat, coal, beech) and some ginger and cinnamon liqueur. Some modern oak-witchcraft in action here, for sure. With water: cool, sweeter, spicier. Ginger, horseradish, caraway, mustard, honey. Finish: long, spicy and sweet. Sweeter nutmeg in the aftertaste. Comments: modern and brilliantly made, but perhaps a little too much for me. This is the style that many new 'craft' distilleries would have implemented.
SGP:661 - 82 points.

I think we'll have a last one… Please, let's make it an old one from refill…

Secret Speyside 31 yo 1990/2021 (52.8%, Whisky AGE, refill barrel cask ref #SP001, 245 bottles)


This from Taiwan. According to the design of the label, it was related to Santa Klaus in some ways, so we might be a little late once more… (no surprises here, S.!) Colour: gold. Nose: fresh breads and brioches this time, also mandarins, pistachios, sesame oil, suet and marrow, Parma ham, Caesar's mushrooms, damp limestone earth… This is a good example of an old malt whisky that's starting to display unusual, rather tertiary aromas. With water: oils and greases, fresh-sawn plywood, pinewood… Not sure it needed water. Mouth (neat): unusual oils and woods indeed, wakame, balsam, eucalyptus, Brazil nuts, kumquats and bergamots, bitter almonds, grapefruit, 'green' polishes and resins… In fact, this one's rather clearly resinous. With water: citrus liqueurs, plasticine, wax and pinewood. Finish: medium, even more on sweet waxes and pinewood. Typical old refill wood of very good quality. Comments: a pretty waxy and piney old Speysider, any ideas? What could this be? I may have forgotten to mention plantains and small 'green' bananas. Great (slightly tough) drop.
SGP:561 - 87 points.