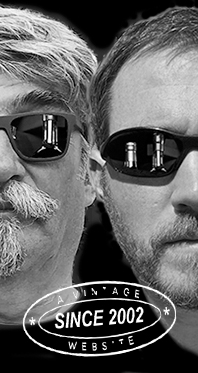 Home
Thousands of tastings,
all the music,
all the rambligs
and all the fun
(hopefully!)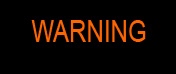 Whiskyfun.com
Guaranteed ad-free
copyright 2002-2022



Seven armagnacs and one apéritif

Our little apéritif will be a well-known cognac. Next time we'll do exactly the opposite, armagnac as the apéritif, then seven cognacs.

(Picture, Château de Maniban in Mauléon d'Armagnac, property of Castarède)



Delamain Pale & Dry 'XO' (40%, OB, Grande Champagne, +/-2020)


A well-known cognac that I've never formally tried before although it's often been a 'restaurant preferred'. Angus tasted an older expression at 70°proof a few months ago and thought it was worth 82 points. Remember, in Cognac XO means minimum 10 years, often many more. I would guess it would be a good idea that the Scots would use a similar system with their lousy NAS (because remember, NAS = minimum 3 years). Colour: gold, so not particularly pale by today's standards. Nose: not particularly dry either, this has vibrant fruits including some muscat and gewurztraminer, sitting above the expected stewed peaches and sultanas as well as some acacia honey, dandelions and a little custard. No quibbles. Mouth: sweet, floral and fruity, perhaps a tad thin(nish) but there are lovely notes of liquorice allsorts, small-grain muscat again, Turkish delights and more raisins. Finish: not too long, very sweet, with more liquorice allsorts. Comments: said to be 25 years old and bearing no obscuration. In France you often see it at 42% but this was an UK version at 40%. Perhaps a little more oomph…
SGP:641 - 83 points.

Lionel Osmin & Cie 1996/2013 (42%, OB, armagnac, tirage n°1, 463 bottles)


Lionel Osmin is a négociant from the city of Pau, doing both wines from South-West France and armagnac. He's also having a partnership with rugby star Imanol Harinordoquy – rugby has always been closely tied to armagnac, not only during third half-times. Right. Colour: amber. Nose: not immensely aromatic, starting mainly on fruit peel, especially peaches. Touches of liquorice and rancio, then dry vegetables, eggplants, artichokes, with a little caramel. Mouth: I find it nicer on the palate but really rustic, rooty, a tad hot despite the rather low strength. Then we have the expected coffee, black chocolate and cloves. Finish: pretty long but drying, on more black chocolate, coffee and black tea, with some pepper in the aftertaste. Comments: the oak's a little dominant, which happens very often with 'old style' armagnac, in my meagre experience. The finish was really bone-dry and peppery.
SGP:361 – 79 points.

Castarède 10 yo 'Brut de Fût Folle Blanche' (51.7%, OB, Bas-armagnac, +/-2019)


This baby's still available, they seem to be parting with these bottles very sparingly at Castarède's and we won't blame them. The famous house is located in Mauléon d'Armagnac in the Gers. Colour: deep gold. Nose: the higher strength imparts notes of bourbon, varnish, even a little heavy acetone, all things we do enjoy as whisky enthusiasts, don't we. The rest lies between biscuits and dried fruits (figs, raisins), plus some black nougat and praline. Whiffs of warm turon, we're right in Spain. With water: wee bits of black truffles and even a touch of tar, then bouillon and prunes. Mouth (neat): fully on heavy marmalade, more black nougat and touches of salmiak and chocolate. A little caraway in the background. With water: water brings out some meatiness and various herbs, even tarragon and sage. Black earl grey. Finish: rather long, a tad grittier, grassier, also more on liquorice wood and coffee dregs. Bitter chocolate in the aftertaste. Comments: I had tried their other folles blanches a few years back (6, 8, 18) and had really liked them too.
SGP:451 - 87 points.

Oh well, let's stay in Armagnac for a little longer…

Domaine Pouy 1998 (56%, L'Encantada, Ténarèze, cask #78, 605 bottles, +/-2021)


This wee Domaine is located in (or near?) Condom. We've always had a soft spot for the robust Ténarèze. This one was distilled from ugni blanc (a.k.a. trebbiano) and colombard. Colour: full gold. Nose: on the wine! That's totally brilliant, with a superb freshness, a luminous floralness (honeysuckle, woodruff) and sublime citrus, rhubarb and green apples. I can't wait to add a little water… With water: whiffs of bicycle inner tube at first, which would go away fissa-fissa, then a huge pile of old apples. I mean old varietals. Drop of old balsamico. Mouth (neat): exceptional drop on menthol, liquorice and all tarter fruits of the creation. It's a great white Pessac-Léognan, only at a marginally higher strength. I said marginally. With water: sublimely acidulated. A very dangerous Armagnac since it is rather refreshing. Finish: long, superb. Liquorice, marmalade, gooseberry jam and a few drops of a perfect rhum agricole. A Neisson, shall we say. Comments: not sure you've already noticed that I'm loving this very dangerous wee Ténarèze. To sip while watching rugby, I'll buy a bottle for the next World Cup.
SGP:651 - 91 points.

We'd need some heavy hitters after that stunning 'Pouy'.

Domaine de Baraillon 21 yo 1999/2021 (48%, GrapeDiggaz, Wu Dram Clan and Kirsch Import, Bas-armagnac, 100% folle blanche, cask #22, 142 bottles)


Probably illegal stuff. We say no more. Colour: golden amber. Nose: very same territory, just not Ténarèze (neither is it ugni blanc and colombard). Same awesome dandelions, oranges and ripe apples, then perhaps a tad more grass and peel. Broken branches, plantains… Mouth: oranges, mirabelles, mangos, peel, raisins, plus this time again a little top-notch rhum agricole and even a touch of malt whisky. I'm being serious, say a blend of 'Bs' (Balblair and Balvenie). Finish: rather long, with some caramel, fudge, muscovado sugar, and Ovaltine while we were talking malt. Triple-sec and meadow honey in the aftertaste. Comments: amazing how it resisted the incredible Pouy. But then again, it's Baraillon…
SGP:651 - 90 points.

Let's keep only good weapons on the table…

Château de Laubade 1992/2021 'Brut de Fût' (50.8%, OB for Fassstark.de, Bas-armagnac, barrique, cask #82075, tirage n°1)
Baco and ugni blanc this time. We've tried quite a few excellent 'bruts de fût' from Laubade's within the last few months. Colour: full gold. Nose: it's a very floral armagnac, ridden with orange blossom, wisteria, dandelions, buttercups and anything a bee would enjoy. All that over some acacia honey, mirabelle jam and softer sponge-cakes and biscuits. With water: gets a little drier, rather on hay, teas and banana skins. Mouth (neat): one of those armagnacs that are geared towards cognacs (after this they'll never let me in Gascony anymore). Lovely fruitiness, some peel, seeds, pips and stones, with some mead and maple syrup. With water: touch of lavender, violet sweet, liquorice, bananas… Finish: medium to long, more on herbal teas. Star anise, chamomile, orange peel, earl grey… Comments: perhaps a tad more cerebral and less 'obvious' than both the L'Encantada and the Baraillon, but we're still flying close to the stratosphere. Superb 'good' lavender.
SGP:551 - 88 points.

Baron de Lustrac 40 yo 'XO' (46.4%, OB, for Wine4You, Bas-armagnac, 4000 bottles, +/-2021)
Baron de Lustrac are located near Nogaro in the Gers and are négociants-éleveurs, working with approx. twenty different producers. Colour: deep gold. Nose: well, this is less 'immediate' but certainly pretty complex, with a few metallic touches, peel, quite a lot of Demerara sugar (obscuration?) and then anything cappuccino, toffee or pipe tobacco. Rather armagnac à l'ancienne this far, not that we're having anything against that, naturally. Mouth: the good old days. Notes of sherry, walnuts, maraschino, chicory coffee, coffee liqueur, even brandy de Jerez… Furiously un-modern, perhaps a little 'kitchened-up' (probably not). Coffee liqueur's always been much en vogue in Armagnac… In the old days… Finish: medium, still a tad liqueury. Comments: feels like this was 'obscured' at some point, but I wouldn't stake my life on that. It remained a very good drop.
SGP:641 - 85 points.

Aurian 1985/2021 (44.6%, OB, for Wu Dram Clan and Open Spirits/la Source)
From the house Aurian in Condom. They call it a 'Grand Armagnac' but last time I checked that moniker wasn't meaning much. Oh well, a little flannel never killed anybody. Colour: amber. Nose: it's gotten saltier, meatier, more on soups and old cigars. Pickled onion in honey, miso and umami, wood varnish, Maggi, walnut stain… Mouth: it is fruitier on your palate, more on plum jam and marmalade, although the misoness (ha) remains there. Notes of pipe tobacco yet again, gravy, then cloves and pepper, rancio wine, salty liquorice… In truth this slightly rawish old armagnac has got a lot of rancio. Finish: rather long, saltier yet, sour and meaty, with many kinds of bouillons and rather a lot of herbal liqueur, reminding me of that unlikely thing that would start with Jaeger and end with Meister. Comments: a meatier old armagnac. It would tell you stories.
SGP:461 - 85 points.