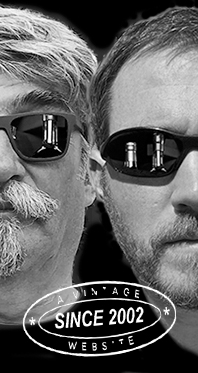 Home
Thousands of tastings,
all the music,
all the rambligs
and all the fun
(hopefully!)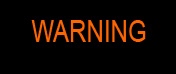 Whiskyfun.com
Guaranteed ad-free
copyright 2002-2022



---

Angus's Corner
From our correspondent and
skilled taster Angus MacRaild in Scotland
Six Ardmore
As I've often mentioned on these pages: I'm a fan of Ardmore. It remains a bit mysterious to me why it isn't more popular. After all, it's a characterful make that has largely resisted a more modern 'technological' profile and remains, at its best, quite a soulful malt. It's also generally pretty affordable, which is a rarity nowadays.

| | | |
| --- | --- | --- |
| | On the other hand, it can be a little undefined and inconsistent at times; Serge occasionally describes it as 'thin'. So perhaps it is destined to remain somewhere in the murky hinterlands of 'interesting but overlooked'. It's also not paid much attention by owners Beam-Suntory - either a blessing or a hinderance depending on your point of view. What I know is that it remains the original 'peated mainlander' and is a malt I'm always happy to try. Indeed, I think it still produces a pretty idiosyncratic and distinctive make while many around it have long-since homogenised. | |

Ardmore 9 yo 2011/2021 (57.6%, Watt Whisky, bourbon barrel, 238 bottles)
Colour: white wine. Nose: mashy, sooty and with quite a bit of coal dust, plaster, wet wool and chalk. It's not an immediately peaty one, which many of these ex-Laphroaig matured ones tend to be. Overall rather more on typical Ardmore farminess. With water: quite saline with bath and mineral salts. Smoked bacon, wood ashes and more impressions of oily sheep wool. Mouth: ok, very peaty! Blade like ashes, lemon juice, salt water, olive brine and medical things like gauze and antiseptic. Still farmy though. With water: briny, lemony, ashy and peppery. Nodding more towards Islay than Huntly now. Finish: long, more lemons - preserved in brine this time - wood ashes, white pepper and seawater. Comments: leaving aside this debate about whether these ex-Laphroaig batches are technically blended malts or not, I think the net result is actually excellent whisky. I find it funny that these stocks aren't more popular. Hopefully some will be kept until greater ages, feels like they will be really superb around 18-20yo. This one was excellent.
SGP: 465 - 86 points.

Ardmore 11 yo 2009/2021 (57.6%, Lady Of The Glen, refill barrel, 216 bottles)
Colour: straw. Nose: this one is richer and more buttery. A thicker and creamier smokiness, nicely sooty, some honey roast parsnips, mashed turnip with black pepper and even a tiny impression of haggis (feels like there should be more haggis in whisky, discuss…) Gets maltier, smokier and a little dustier now. With water: some mustard powder, coal tar soap and seawater now as it gathered some purity and precision. Mouth: rathe sharp, salty and punchy with frazzled bacon pieces, peat smoke, plaster, iodine drops and more of these sheep wool and coal scuttle impressions. Hessian and smoked olive oil as well. With water: more of these dusty, smoky, sooty vibes. Like sticking your head in the old wooden malt bin at Ardbeg. Still rather on hessian and creamy smoke. Finish: medium in length, these coal smoke and roast root vegetable tones are back. Comments: very good, same comments as above, although I preferred the definition of the Watt bottling by a notch.
SGP: 555 - 85 points.

Ardmore 11 yo 2008/2019 (59.4%. Hunter Laing 'The Bookinist', refill hogshead + 10 month Latour-Martillac finish, 216 bottles)
Chateau Latour-Martillac not to be confused with Chateau Latour. Ardmore + red wine is a pretty scary proposition in my book… Colour: rose gold. Nose: there is Ardmore in there, threatening to emerge from beneath some prickly red fruit jams and preserves. Hints of coal smoke, honey-cured ham and maraschino cherry. It's quite a pleasant nose but feels a little disconcerting… With water: more enjoyable with water, some nice notes of hessian, cod liver oil and mead - feels a bit more integrated here. Mouth: not too sure about this one. The wine and the peat elements are too jarring for me. There is this jammy and slightly balsamic aspect from the wine on one side but I'm afraid I don't find it particularly integrated with the peat, which feels quite separate and jarring. With water: as on the nose it becomes a tad more 'cohesive' with these nicely leafy notes and some fir wood and cherry cough medicines. But still, this red wine Vs peat thing is hard work. Finish: on the shorter side, getting a tad rubbery, jammy and sooty now. Comments: As I've said many times before: wine finishes aren't my cup of tea. If they are your cup of tea I'd say you are safe to completely disregard my notes.
SGP: 554 - 75 points.

Ardmore 19 yo 2002/2021 (55.2%, Caora, cask #319, refill barrel, 141 bottles)
Colour: gold. Nose: this is more like it, pure Ardmore. All on soft farmyard earthiness, coal smoke, mud, sheep wool, aged mead, heather honey and soft medicinal embrocations. I have a soft spot for this profile of subtly peated distillate. With water: rather mustardy, heathery and waxy now - reminiscent of some 1970s Banffs in some ways. Mouth: nicely peppery attack on arrival. More coal, more honeys, heather beers, rye bread spread with salty butter and touches of aniseed and liquorice. Plenty going on to enjoy here. With water: perfectly balanced between aniseed, wee wood spices, heather smoke, coal embers and honeys. Finish: good length, more heather, honey, sweetish beers, breads and herbal medicines. Comments: I know Ardmore isn't for everyone, but I'm very much a fan. It remains a pretty old school and idiosyncratic make. This one is top class!
SGP: 564 - 88 points.

Ardmore 23 yo (55.1%, Elixir Distillers 'The Single Malts Of Scotland', cask #901281)
I can't find an image or any other info for this one online, so I suspect it may not be 'out' yet. Colour: gold. Nose: similar profile to the Caora but only more honeyed, medicinal, concentrated and with this feeling of 'syrupy' peat. Herbal cough medicines, hessian and smoked olive oil, also with this slightly umami and earthy streak - really a style unto itself is Ardmore. With water: more on hessian, dried heather flowers, a touch of carbolic acidity and these typical Ardmore sooty vibes. Mouth: pretty peaty actually! Lots of herbal-tinged smoke, wood smoke, bonfire embers, coal tar soap, lanolin and a rather dry waxiness. Honeyed as well with impressions of heather honey and aged mead. Still this syrupy textural impression about the mouthfeel as well. With water: lovely mouth-coating weight and texture, wonderful honeyed sweetness, olive oil, gorse flower and a little eucalyptus. Finish: long, lightly mentholated, medicinal, some herbal teas and ointments. Comments: these late 1990s batches are really showing superbly now. Quietly soulful whisky that's distinctive and totally charming. The opposite of modern, technological styles.
SGP: 654 - 90 points.

Ardmore 23 yo 1985/2009 (51.1%, Scotch Malt Whisky Society, #66.29 'Kippers and Kabanos in a Kennethmont Kiln', refill hogshead, 221 bottles)
Some other casks in this batch of 1985s by the SMWS have been excellent in my view, I believe this was one of the last ones they did from this lot… Colour: bright straw. Nose: different again. We're really going back to a more purely farmyard and earthy style of Ardmore. Lots of coal tar smoke, wet sheep wool, linens, chalk, plaster and anthracite embers. Ardmore really seems to be the only whisky that expresses coal and peat in total equilibrium sometimes. Also hessian, bouillon and root vegetables slathered in olive oil. It's probably a style that's quite divisive, but I love it! With water: vase water, hand lotion, motor oils, brake fluid, cigarette papers and wood embers. Charismatic but rather a mish-mash of influences. Mouth: a lovely mix of oils, plaster, chalk, soft but thick peat smoke, mechanical oils, toolbox rags, waxed canvass and some rather greasy medicinal impressions. Funky stuff! With water: lovely texture now! Oily, honeyed, waxy, medical and perfectly peaty and thick! Finish: long, getting more deeply smoky, tarry, medicinal and herbal with peppery warmth and mineral oils. Comments: extremely left-field, pretty old school and undeniably kooky and funky whisky. Probably pointless and difficult to score as some would go way higher than me, while others would probably have no time for this at all. As it's my birth year, and I really like it, let's say a big, fat…
SGP: 574 - 89 points.