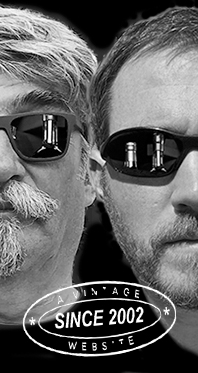 Home
Thousands of tastings,
all the music,
all the rambligs
and all the fun
(hopefully!)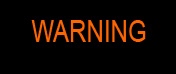 Whiskyfun.com
Guaranteed ad-free
copyright 2002-2022



| | |
| --- | --- |
| In French, as soon as some things, identities, geographical locations or else are substantivised, you stop using capital letters. They make armagnac in Armagnac, right? Unless that substantive would be brandified again or used in a headline. | |

I agree, let's try a few...

Vignobles Fontan *** (40%, OB, Bas-armagnac, +/-2015)


The youngest, cheapest category, similar to 'V.S.', but that doesn't mean that they can't be good, on the contrary. Having said that I do not think they still make these at Fontan's, the entry-level seems to have become VSOP. Colour: full gold. Nose: indeed, a fruitier side, full of sultanas and peach liqueur, dandelions, nectar, liquorice allsorts, pancake sauce, treacle toffee… Well its even pretty complex, let's just hope the low strength won't be a handicap on the palate. Now by design, these wee *** cannot be over-oaked (I don't think they already do STR in Armagnac, ha). Mouth: ha, fine! No deep coffee and chocolate this time, rather mirabelle jam with a little liquorice, fudge and toffee, drop of chicory coffee, touch of black tobacco, the obligatory raisins and the no-less obligatory stewed peaches. No weakness and no nosediving. Finish: even kind of long, a tiny bit metallic, otherwise a little toasty. Otherwise same flavours. Comments: not earthshattering, but positively balanced and just extremely drinkable. Good surprise – but it may have been pretty older than just '***'.
SGP:641 - 84 points.

Since we're doing youngsters…

Domaine de Baraillon 'Eau de Vie de Vin' 2020/2021 (57%, OB)


I don't know why they don't call this wee baby 'Blanche d'Armagnac' as everyone used to do. Perhaps aren't they allowed to use the word 'armagnac' anymore when it's unaged? No ideas… Colour: white from White's, as we used to say in the 1990s. Nose: it is a rustic drop for sure, I can't seem to remember whether they de-stem the grapes or not before pressing in Armagnac. Having said that, from grassy and stalky it would go towards rambutans and pink bananas, perhaps even litchis, and surely caraway, with an aquavit side. With water: white agricole, honest. Mouth (neat): extremely good, with an aniseed side, violets, touch of juniper, and 'herbs we don't know'. I'm even finding notes of white cachaça and white rhum agricole. With water: towards williams pears and elderberry spirit. Finish: long, back on aniseed, caraway and fennel seed. Comments: fascinating. One day I'll try to taste their various grape varietals as 'blanches'. Right, as rested new make. I would quaff this, it sure is less exuberant than expected.
SGP:462 - 86 points.

Domaine Lous Pibous 2005/2021 (56.5%, L'Encantada, Bas-armagnac, cask #193, 621 bottles)


Some new Encantadas are in, which is some news as good as those of The Stranglers going on for a little while. I mean, the rock band known as 'The Stranglers'. Colour: golden orange amber. No worries, no caramel in there. Nose: the vibrancy of youth mingled with the deepness of well-aged armagnacs. Good, that would be praline, quince jelly, pecan pie, a few rose petals and a drop of muscat, orange blossom water, then a litre of maple syrup with one drop of peppermint liqueur. Pretty aromatic. With water: the peppermint got a tad louder and so did the orange blossoms. Beeswax appearing in the aftertaste. Mouth (neat): extremely singular, very liqueury, starting with rose as they have in the Middle-East or, I believe, in Cyprus, plus tangerine liqueur. Tangerines are really running the show here. A feeling of deep-charred American oak, but I totally doubt this baby's ever seen that kind of wood. With water: going back to its roots, with raisins, peaches, toffee and, there, some tobacco and oak. Finish: very sweet and liqueury when neat, more on early grey when reduced down to approx. 45%. Comments: it's really funny how it would have reacted to any addition of water. Great fun and great drop, as expected.
SGP:751 - 88 points.

Château de Laubade 1992/2021 'Brut de Fût' (50.8%, OB, Bas-armagnac, cask #82075)


Baco and ugni blanc, from warehouse No.1 and from 'tirage' No.1' (first disgorging). Since we now have the basics, let's proceed… Colour: full gold. Nose: stunning. Wisteria, dandelions, aromatic pansies, homemade fudge, spearmint, quinces, bergamots (big time) and, drumroll please, panettone. This is lousy website is slowly becoming panettonefun.com. With water: no water, it would make it a tad tea-ish and bring out some unnecessary tannicity. And a little camphor, which is obviously better. Mouth (neat): how good is this? Amazing spices, liquorice, all sorts of raisins and dried fruits… Astounding drop. It does not utterly and desperately need any water, but since we're at it… With water: no to water. I've tried, it's tough to get it right. Finish: at full strength – forget about water – it's just a rather sublime, totally malternative, and perhaps even a little Cognacqy well-aged armagnac. I's true that it's about to become 30 years old, I've always got the feeling that anything from the 1990s is 10. Pff… Comments: rather extraordinary indeed. One bad thing to say though, even cats like water better.
SGP:651 - 90 points.

Château Laballe 1990 'Ugni Blanc' (50.4%, OB, Bas-armagnac, +/-2020)


First a question, are the prices for armagnac too low or are the prices for malt whisky too high? I mean, the other day we tried some new Scotch (Nc'Nean, Daftmill and consorts) that are selling a 5 for £150, while a superb armagnac 30 would go for £100. There's too much BS in the world of (sometimes barely) aged booze, no? Colour: red amber. Nose: indeed this one has more cedarwood, 'a box of Romeos Cedros', then piles of dried jujubes, litchis and rambutans; dried goji, as well as a little wood smoke, chocolate and there, our Romeos are back. With water: lime leaves, pistachio halva or turon, a drop of chicken soup… This sure isn't some 'formatted' armagnac. Mouth (neat): a tad paraffiny at first, strangely salty too (bean soup), then all on soft liquorice and triple-sec. And raisins and prunes, 'of course'. Rather excellent. With water: a few leafy tones, perhaps; stalks, tea… This one too might not really need any waters. Finish: medium, touch of rubber and orange skin, mint tea, then raisins and peppered marmalade. Perhaps a wee bit too much oak. Comments: it's much trickier to reduce, or say water down wine brandies than whiskies, I would say they would react more abruptly and uncontrollably. IT's also more 'sport'. Anyway, no water to be added to this one.
SGP:561 - 85 points.

Domaine Artigaux 1986/2021 (44.1%, L'Encantada, Bas-Armagnac, cask #16, 235 bottles)


1986, great vintage in Pauillac and more generally in Médoc, so perhaps further north too? Colour: Nose: oh, mushrooms! I mean morels, truffles and porcinis! All that in some kind of Madeira sauce, with a tiny drop of beef bouillon and three spoonfuls of clotted cream. Stew, season, have fun. Forgot to mention Caesar's mushrooms (we say oronges). Stunning nose, but it could happen that with these kinds of bouquets, the palates would head south of the border. Let's see… Mouth: oh no no no. Awesome soupy, vegetal, glutamatey arrival, then very old raisins that you would have found in an old tin box in grandma's kitchen (I speak from personal experience), with a drier development on cigars, black teas and liquorice wood. And umami sauce. Finish: rather long, dry, salty, oaky in a beautiful way, also on more crude chocolate. The aftertaste is saltier yet, this is almost some kind of beef stock. Drop of amontillado in the aftertaste (hurray). And triple-sec (hurray). Comments: salty and a little funky and punky here and there, but bordering perfection. You do get the terroir of armagnac. Hold on, this baby's 35 years of age, give or take!


SGP:372 - 89 points.

CU for more armagnac soon.