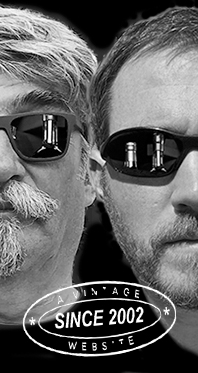 Home
Thousands of tastings,
all the music,
all the rambligs
and all the fun
(hopefully!)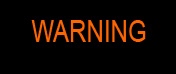 Whiskyfun.com
Guaranteed ad-free
copyright 2002-2022



---

Angus's Corner
From our correspondent and
skilled taster Angus MacRaild in Scotland
Six Definite Clynelish and Two Possible Clynelish
After all these years, does Clynelish need either an introduction or a reason to appear on these pages? Probably not. Suffice to say, it's always a pleasure to do wee sessions like this once sufficient samples accrue.

Clynelish 10 yo 2011/2021 (59.1%, The Whisky Exchange, cask #800293, bourbon barrel, 205 bottles)
Colour: bright straw. Nose: it's a sweeter one that feels as though the wax is dialled down in the mix, with more juicy fruits, bubblegum and wee notes of green orchard fruits and flower nectars to the fore. It's fresh and extremely 'immediate' and appealing, but perhaps a Clynelish that looks more 'inland' that out to sea… With water: opens up with wet bracken, tree bark, lemon verbena and citronella wax. Mouth: again a lighter take, with more pollens, honeys, vase water and an impression of sweetened olive oil and golden syrup. The cask is reasonably active but not pushy. With water: a little more classical waxiness but also quite a few cooking oils, peppery watercress, miso and buttered white toast. Finish: medium and nicely peppery, warming and oily with some sweeter malt extract tones. Comments: an extremely fine drop, with a really gorgeous neat nose. Although, I think the 2010s have been a bit more impressive overall.
SGP: 651 - 87 points.

Clynelish 10 yo 2010/2021 (59.7%, Elixir Distillers 'The Single Malts of Scotland', cask #800204, bourbon barrel, 226 bottles)
Colour: straw. Nose: fresher and more citric. Lemon air freshener, bath salts, mossy tree bark and freshly starched linens. There's also a sense of beach pebbles, chalk and a little clay. Overall a sharper and slightly more chiselled profile. With water: sandalwood, pebbles, green herbs, heather flowers and plain cereals. A nice sense of weight about it. Mouth: waxier for sure but still with these clear impressions of olive and sunflower oils, also mineral oils, menthol tobacco, pine wood and some medicinal herbs such as wintergreen. With water: thicker in texture now, more oils, light medical herbal notes, white miso, peppery heat and a wee touch of sandalwood. Finish: medium and nicely drying, gently waxy, pepper, mineral and chalky. Comments: definitely my favourite of these two. I do feel these 2010s have something a little extra' about them in terms of overall distillery charisma.
SGP: 562 - 88 points.

Clynelish 23 yo 1997/2012 (53.3%, Milroy's, cask #12359, hogshead)
Part of a lovely series they did recently revisiting the old Milroy's labels. Everything else I tried from this run of bottlings so far was pretty terrific so high hopes here… Colour: pale gold. Nose: wonderfully honeyed and resinous at first nosing. Honeycomb and an impression of aged meads and pressed wildflowers. Then it continues with many wee notes of mineral oils, lanolin, Barbour grease and touches of bouillon, dried herbs and Maggi. Love this very savoury and expressive profile. With water: face cream, sunflower oil, citronella candles, gorse flower and shoe polish. Perfectly dry and beautifully composed. Mouth: outstanding arrival! Fully classical Clynelish waxiness. Dry, oily and wonderfully mineral - like some bone dry aged chenin - then tiny wee buttery and toasty notes, crystallised citrus rinds and more slightly salty and honeyed vibes. With water: wonderfully oily in texture now, with great peppery, spreading warmth, eucalyptus and tea tree oils, herbal teas and tiger balm. These gorgeously syrupy and gentle medicinal vibes that sit beneath everything. Finish: long, full of waxed canvas, olive oils, medicinal herbs, exotic fruits teas and again this perfectly elegant dryness, waxiness and peppery qualities - with an aftertaste that makes you think a little more of Talisker. Comments: outstanding, benchmark 1990s Clynelish. Just adore this drier profile that teeters between some aged Riesling and aged Talisker - any adventurous mixologists out there…?
SGP: 562 - 91 points.

Clynelish 24 yo 1996/2020 (54.6%, Sansibar for Japanwhisky, bourbon hogshead, 281 bottles)
Love the label on this one! Colour: pale gold. Nose: it does not quite scream 'CLYNELISH' in the manner of that 1997. This is more leafy and generously on green orchard fruits, honey, pollens and vase water. In fact these fruity notes of gooseberry, kiwi and apple start to become really quite pronounced and gorgeous with a little time. With water: a little sturdier and thicker now, with freshly bailed hay, boot polish and some heather ales and honey. Also a wee camphory touch. Mouth: again a leaner, more cereal driven and greenly fruity Clynelish. There's a waxiness but it's down in the mix and is well-balanced by these olive and sunflower oil tones which seem common not at this age with these vintages. Some impressions of shoe leather and mineral oils. With water: again a notch fatter and 'wider'. Some more overt waxiness and a nice sense of plush, polished cereals and malt extracts. Juicy and perfectly sweet now. Finish: medium and with a slightly surprising coffee note, some green herbs, grapefruit, tangerine and pithy citrus. Comments: there's no doubt this is some terrific, rather fruity and very fun Clynelish, it's just that it perhaps suffered a wee bit after that superb 1997. Anyway…
SGP: 651 - 89 points.

Clynelish 24 yo 1996/2020 (54.9%, Whisky Nerds, bourbon hogshead, 282 bottles)
I suspect this is a sibling cask, or from a very proximate batch… Colour: pale gold. Nose: yup, very similar profile. Green orchard fruits, light honey notes, flower pollens, heather ales and a nice impression of chlorophyll and gentle but growing waxy impressions. Lemon verbena, herbal teas and sandalwood. With water: breads, waxes, cereals, pollens and a more scattered beery scents. Again this is perfectly lean and nicely punchy. Mouth: drier, leaner and more chiselled. A slightly brittle and peppery waxiness, toasty cereal tones, bitter ales, some robust bready notes and classical impressions of hessian and olive oil. With water: again this improvement in the texture, seems to be a thing with Clynelish, nicely oily, mouth-coating and with a lovely medium-dry balanced profile that's warm, peppery and showing a great waxiness. Finish: long and chunky on malt extract, waxes, rye breads, beers and fatty cereal tones. Comments: no quibbles here. Top notch, rather punchy Clynelish.
SGP: 462 - 90 points.

Highland Single Malt 27 yo 1994/2021 (47.9%, Thompson Bros, refill hogshead, 231 bottles)
Those cats up in Dornoch are very fond of… well… cats. Very cool label! But will they get sued for copyright by the Goodies? Colour: pale gold. Nose: one of these older examples that begins to show a more resinous side, soft drying waxy tones, rapeseed oil, suet, camphor and sandalwood. Also some quite clear notes of mead and heather flowers. Mouth: simple and directly on waxes, breads and beers. This lovely oiliness that strays into metal polish and copper coins with impressions of oily rags and tool boxes. Feels almost rather mechanical in the best sense. Finish: a tad on the shorter side but full of barley sugars, waxes and metal polish. Comments: a lovely, rather more mechanical take on Clynelish, simple but at this ABV it goes down with perilous ease. Wax juice for your hipflask.
SGP: 462 - 89 points.

Clynelish 26 yo 1993/2020 (52.7%, Carn Mor, cask #11215, bourbon barrel, 173 bottles)
Colour: pale gold. Nose: a beautifully fruity and waxy profile at first. Perhaps the most immediately 'Clynelish' of them all so far. Citrons, waxes, aged sauternes, salted honey and flower nectars. A really immaculate and totally enchanting nose. With water: just as good but even wider and more complex. A generous and pulpy waxy quality with white stone fruits, yellow plums and fir wood. Mouth: what I was not expecting was the power on arrival here. Lots of waxes, soots, polishes, furniture oils and citrus rinds, but backed up by a sense of precision and power that's quite striking. These wonderful polished mineral qualities, feelings of petrol, aged dry riesling with these lovely honeyed and buttery vibes and background notes of lanolin, sandalwood and medicinal herbs. Terrific! With water: same comments as on the nose. Holds together perfectly but just becomes a wee tad fruitier, a little more peppery and these lovely, gooey wax qualities become sweeter and slicker. Finish: long, honeyed, showing lovely fresh heathery and coastal flower notes along with herbal and exotic fruit teas. Comments: totally outstanding Clynelish that feels like it was captured at a perfect age. Is it just me, or are these 1993s generally outstanding? Almost 92 points.
SGP: 462 - 91 points.

Highland Single Malt 36 yo 'Alice In Wonderland' 1983 (51.1%, Club Qing 'Fairy Tale Series', cask #7751, hogshead, 163 bottles)
Honestly, I have no proof whatsoever that this is Clynelish, but there are whispers, and such a tasting seems as good a place as any to do this one… Colour: gold. Nose: certainly superbly old school at first nosing with big, plush waxiness, tiny medicinal complexities, ointments, hessian cloth, candied citrus rind and even these impressions of long aged dessert wines. With water: all on lanolin, hessians, salted olive oil, aged mead and tiny notes of aniseed and fennel. Superb! Mouth: could almost be displaying OBE, but that cannot be, this is superbly on metal polish, bouillon, marrow, herbal ointments, camphor, fir wood resins and chamomile tea. If you'd given me this and told me it was an old Cadenhead dumpy I would not have issued one single blink. With water: again nicely oily, fatty, herbal and even a little bready now, seed bread and wholemeal scones. Many dried herbs and exotic fruit teas as well. Finish: surprisingly good length, and really medicinal now as well with many herbs, waxes and oils. Comments: honestly, I'm not really convinced this is Clynelish. Feels more akin to some old Glenlochy. But whatever it really is, it's a gorgeous and extremely delicious old style highlander. What is it doing on Hong Kong I ask you? Surely that's illegal?
SGP: 463 - 91 points.

Clynelish 23 yo 1983/2007 (57.1%, Scotch Malt Whisky Society 26.50 'Heather, hay and honey', refill hogshead)
In my experience many casks from these batches by SMWS were outstanding… Colour: pale gold. Nose: pure, fatty, waxy distillate. Marrow, suet, Bakelite, plasticine, metal polish, steel wool and coal dust. Add to that bruised green apples, sheep wool and oily hessian sackcloth. There's also a background sense of intricate spiciness, like chai tea and winter mulling spices. What can I say? It's a profile I love and find extremely classy and high quality. With water: funny how dramatically it swings towards coastal qualities now. Bath salts, rock pools and wee coastal flowers bringing freshness. Mouth: as so often with these older Clynelish, it's the texture that impresses most - and strikes most immediately. Animal fats, cooking oils, glycerol, waxes and putty. Also cough syrup and mineral oils, a warmth of mustard powder and suggestions of lactic acid and sugar dusted breakfast cereals. Quite a lot going on and all wrapped up in terrific, controlled power. With water: perfect balance between oily, mouth-coating texture, fatty waxy qualities and warming flavours of mustard, medicine and soft herbal liqueurs. Finish: long, tingling with medicines, some herbal teas and things like sandalwood, dried seaweed and camphor. Comments: I'm sure many old chainsaw engines would cheerfully accept this liquid, but what a waste that would be! Huge, powerful and terrifically textural old Clynelish. A little more complexity would have easily propelled it past the 92 mark, but as things stand…
SGP: 363 - 91 points.