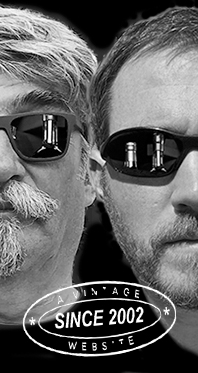 Home
Thousands of tastings,
all the music,
all the rambligs
and all the fun
(hopefully!)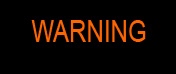 Whiskyfun.com
Guaranteed ad-free
copyright 2002-2022



Little Duos, today Talisker NAS plus Ultima

We've tried rather many Taliskers in recent times, which can only please us. Mind you, we're approaching our 200th T, while there really aren't many at the indies (except perhaps at DL/HL's).

(Picture, there once was a very good Scottish folk-jazz band named Talisker, Check them out. I believe their leader, drummer Ken Hyder, is still playing)

Talisker 'Storm' (45.8%, OB, +/-2021)


With the new 'coastal' label. In truth we're only using these wee NASses as sparring partners, even if in my book, 'Storm' is way, way more enjoyable than 'Skye'. Skye is the Achille's heel of the range, in my humble opinion. Colour: light gold. Nose: you do feel the work of fresh or rejuvenated American oak, with this pleasant rounded sweetness on the nose and many, many cakes and brioches and soft breads and just chalk, wool and mud. Some bitter almonds in the background, proper amlou (mix and thin-grind honey, almonds and argan oil, the proportions being fifty-fifty-fifty as my dear German-born grandmother used to say). Amlou is an energetic sin. Mouth: more salty peat, seawater, a feeling of plaster, pepper, lemon, flour and peppered whelks and razorfish. Finish: rather long, with some oak that feels a little bit (sawdust). Vanilla. Comments: we're still far from the vibrant 10 yo, but I would really quaff this (when there's no 10). It is a very peaty Talisker.
SGP:356 - 84 points.

Talisker 1984/2021 (51.9%, OB, Prima & Ultima Third Release, hogsheads and sherry butt, 2022)


From 3 refill American oak hogsheads and 1 ex-sherry European oak butt. It's to be said that all very old Taliskers that we could try within the last 24 months have been extremely graceful and transportative (copyright Ewan Gunn!), while last year's 1979 Prima & Ultima was just totally sublime (WF 93). Colour: straw/white wine. Nose: myriads of tiny white and yellow fruits, plus bandages, oyster plant, old cough syrup, mangos (m.a.n.g.o.s.) and distant whiffs of burning incense. It is always fascinating to see how peat decomposes into fruity aromas over many decades, especially mangos and passion fruits, as can also be experienced at a famous distillery on the KIldalton coast of Islay (first one east of Port Ellen). With water: changes direction, goes towards a pharmacy. More bandages, more mercurochrome, more herbal teas (the ones that cure everything)… Mouth: very high class. Salted and smoked nougat (who's ever going to make that?) plus oysters and langoustines, mangos indeed, lemons, some pepper as usual (very soft, rather Szechuan), cough syrup, crystallised angelica, touches of grapefruit… All that is subtle and almost meditative, it sure isn't a restless, boisterous Talisker but the DNA is fully there. I believe I've used the word 'graceful' somewhere… With water: it is an old white Burgundy by some of the top-tier winemakers. Finish: medium, delicate, complex, elegant, rather fascinating… I know, lousy brochure-y writing, not proud. Almond paste, marzipan, a feeling of fresh putty in the aftertaste. Linseed oil – like. Comments: this dazzling old Talisker is probably a little less smoky than some of its compadres; on the other hand, it reminds me of some very old official bottles (8 and 12 from the 1970s, or the earlier NAS). Just sublime.
SGP:464 - 93 points.