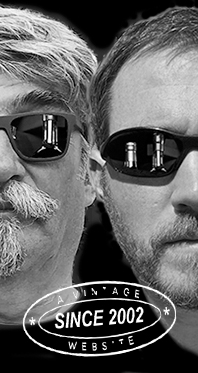 Home
Thousands of tastings,
all the music,
all the rambligs
and all the fun
(hopefully!)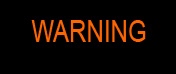 Whiskyfun.com
Guaranteed ad-free
copyright 2002-2022



The 20th Anniversary Sessions,
today Ben Nevis

We need to do fewer long-line-up tasting sessions to avoid over-extending our meagre forces. Qui va piano va sano e lontano, as they say in Iceland. That's why despite a rather well-stocked Ben Nevis box, we'll only have two or three of them, to further celebrate our 20th Anniversary and to keep thinking of former manager extraordinaire Colin Ross, who passed away around one year ago.

Ben Nevis 6 yo 2014/2022 'Unicorn' (46%, Signatory Vintage, Kirsch Import, 1st fill sherry finish, 823 bottles)


Not too sure about the label here. Much love love love for Kirsch Import, but I'm wondering if it shouldn't rather be Kitsch Import, only this time of course (all in good spirits ;-)). Not too sure about the word 'unicorn' either, I've only heard good folks using it w.r.t. whisky for around five of six years. But yeah, it's the liquid that counts. Colour: amber honey. Nose: a wee fight in your glass at first, between the sherry and Ben Nevis's 'dirty' side that we usually enjoy so much. Pretty unexpectedly, the sherry wins it, with rather vast amounts of fudge, Mars bars, millionaire shortbread, dried figs and fig chutney, profiteroles and Jaffa cake. At times we're reminded of the older Macallan 8, circa 1980. Mouth: this is funny, as a similar wee clash happens on the palate (pepper, coal dust, dark honey, shoe polish) while rather softer, very toffeeish notes would then take over. Some kind of spicy fruitcake topped with caramel sauce. Same comments about that old Mac 8 (full-sherried). Finish: good length, caramel, toffee, butterscotch, black raisins. Comments: a sherried youngster very much made 'the old way'. Close your eyes and you'll hear Ultravox or XTC (did you notice that we're modernising our references?)
SGP:652 - 86 points.

Update: its been confirmed that this was an April Fool's whisky! We've been caught!

Ben Nevis 22 yo 1997/2019 (55.7%, OB for Alambic Classique, refill sherry butt, cask #199, 481 bottles)


These mid-1990s vintage have a reputation for being of rather high quality. We'll probably do an horizontale soon, by the way. So just a taste of them this time… Colour: white wine (hurray). Nose: wham! (not a musical reference this time). Extreme porridge, sourdough, Sylvaner, chalk, coal dust, raw lemon juice, baker's yeast and raw rhubarb. With water: extremely pure, with this very specific mineral fatness. New sneakers, new pullover, ski wax. Mouth (neat): grandioso, ultra-tight, acidic, pungent, sharp, you could us this as lemon juice in some kind of double-strength sour. Stunning chalkiness. With water: clearly smoky now. I'm not afraid of mentioning Longrow here. Finish: lingering, waxy, sooty, smoky, lemony, and with an appropriately dirtier aftertaste. Comments: a Ben Nevis with no dirtiness at all wouldn't be a Ben Nevis. Terrific bottle, if you enjoy these totally fruitless and very dry whiskies as much as I do. Cheers Colin Ross.


SGP:363 - 91 points.

Perhaps a third one but do not expect more…

Ben Nevis 25 yo 1996/2021 (55%, Fadandel, refill sherry butt, cask #447, 470 bottles)


There are many such 1996s and that is a blessing. In other words, we could have picked many other but as I think I said, we'll soon do a nice horizontale of mid-1990s Ben Nevis. Colour: amber. Nose: one of the reasons why I picked this one is that it just noses like a 50/50 blend of Kirsch's Unicorn and Alambic's OB. Chalky and yeasty waxes plus caramel and Mars bars, unified by some old-school marmalade. There, you have it. With water: just keeps going on the same path, towards miso and, perhaps, the tiniest pinhead of natto. Brrr, that is a little scary (jo-king). Mouth (neat): some leathery, peppery and very tobacco-y BN dirtiness at first, then bags of bitter old walnuts (not talking about any politicians here) and litres of orange bitters. With water: perfect, this time the spirit wins and would display its trademark waxy, mineral and, well, dirty sides. Finish: long, but relatively soft. Some sweet pepper and notes of marrow quenelles in the aftertaste. We'd kill a whole battalion for marrow quenelles. Comments: it's hard to come after an all-natural splendour such as the 1997, but I think this one did extremely well.
SGP:462 - 89 points.

No, this time we're keeping our promises, session over.