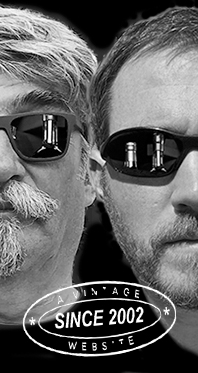 Home
Thousands of tastings,
all the music,
all the rambligs
and all the fun
(hopefully!)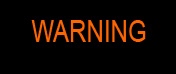 Whiskyfun.com
Guaranteed ad-free
copyright 2002-2022



The 20th Anniversary Sessions,
today some rather extreme older Caol Ila

| | |
| --- | --- |
| Caol Ila is #1 at little WF, as we've written notes for more Caol Ilas than for any other brands, including Bowmore (#2) and Highland Park (#3), whilst former leaders Ardbeg and Macallan have now fallen far behind. Today we'll have a few more Caol Ila, but only special old ones. Mind you, we had said this would be a celebratory session! | |

Caol Ila 23 yo 1996/2020 (50.1%, OB, Casks of Distinction for Garreth Christopher, 1st fill European Oak, cask #19339, 576 bottles)


Not too sure about what's '1st fill European Oak', but there. Do they cooper virgin European oak? Was it a barrique? Colour: amber with reddish hues, which suggests new oak indeed. Nose: it is relatively soft, surely modern, with perhaps more oak than distillate (pinewood, vanilla, eucalyptus, essential oils) and a tar plus candied citrus combo that's working well. No crabs and no oysters, though, the Sound of Islay is far away. With water: tarmac, beef jerky, cabinetmaker's workshop, menthol drops and natural rubber. Oh and eucalyptus. Mouth (neat): much more oomph on the palate, even if it remains concoctiony. More candied citrus, lemon liqueur, heavy honey (chestnut), molasses, liqueurs… Once again the distillate's been buried a wee bit, but water may help. With water: not really, it's moving towards chocolates, thin mints, etcetera. Finish: same. It's absolutely excellent, it's just that we're far from any kind of smoky coastalness. Comments: very heavy baby, deeply oaked. We've tried some similar makes that had been bottled like thirty year earlier and that were still displaying some Caol Ila knack (Intertrade, Sestante…) Well I believe cellaring is the answer. Bury them and keep them for the next generation.
SGP:565 - 86 points.

Caol Ila 36 yo 1984/2020 (53.1%, Kingsbury's for Auld Alliance and Club Qing, butt, cask #2752)
Remember that to us seasoned whisky enthusiasts, 1984 is like ten years ago. And we've got this strange feeling… Colour: brownish honey. Nose: styles are not that different, but in fact this is completely different, with a distillate that's still having the upper hand, some freshness, some coastal notes, embrocations, big miso, hoisin, smoked ham, umami, marmite, sundried fish, camphor… With water: totally umami-y, extremely savoury, with dominant osmazôme (don't bother, a French thing). Mouth (neat): you would almost believe we're having some old Jamaican rum in our glasses, one that was aged in the tropics at that, as this is also pretty heavily oaky, mentholated and piney. Paint and putty, salt, plasticine and wakame. Not sure little CI is having much say in this context. With water: water thickens it, but makes it also more complex, bitter for sure but also full of tiny herbs and ointments. Unicum, Jägermeister and Underberg are not too far away. Finish: extremely long, grassy, bitter, peppery, herbal. Loads of bitter chocolate in the aftertaste. Comments: truly a spectacular fighter, so not a dram that'll leave you unharmed.
SGP:275 - 88 points.

Caol Ila 35 yo 1982/2017 (53.6%, Cadenhead, Single Cask, bourbon hogshead, 156 bottles)
Precisely, there had been another 1982 by Cadenhead that had been bottled for The Auld Alliance in Singapore, and that's been just totally stunning (WF 93). Colour: light gold. Nose: we breathe! Freshness, seawater, oysters, sea breeze, fresh almonds, lemongrass, clams, urchins, crabs, winkles, whelks, cockles (I think they got the idea, S.). And lemons. With water: wool, new jumper, the vegetable section at the Spar in Bowmore, new magazines (why not The Ileach!) and brake fluid. Mouth (neat): stunning Atlanticness, lemons, seafood, flints, coaltar and salty sorrel soup. More or less that. With water: etcetera. Langoustines with mayonnaise and a glass of riesling (why a glass, S.?) Finish: long and aerial. You would never say it's 35, and yet it's got the complexity of a 35 yo. Go figure. Comments: freshness over stuffiness, however spectacular or complex, anytime.
SGP:565 - 91 points.

Not too sure about this session. We'll do another very large CI session soon, this time with many fresh fighters, but why not give this one another chance…

Caol Ila 31 yo 1990/2022 (45.6%, Whisky Concerto, Cask Le Sens, hogshead, cask #13132, 173 bottles)


Love these minimalist labels. Colour: white wine. Nose: right, there are some stunning, legendary exceptions indeed, but generally, I say stay away from anything that's both heavily peated and sherried. Which is exactly not the case here, as this is as fresh as a baby's bum, slightly acetic (muscadet) and just a perfect match if your aim is to wolf down around thirty-six oysters within half an hour. Just an example, naturally. Mouth: we already knew these batches were terrific, so no surprise here. Well it might be a notch sweet (citron liqueur) but we're splitting hairs once more, this is perfect. Refill hogsheads or barrels, or nothing! Some wonderful bitter almonds, which is very 'old CI'. This smoked salmon too, by the way, and cough syrup (with eucalyptus). Finish: medium and very fresh. Bring this down to 15°C and you'll down a bottle in no time. That was not a word of advice, rather a warning. Saltier aftertaste, with a touch of rubber. Comments: a classic, unquestionable style.
SGP:565 - 90 points.

Caol Ila 1974/1989 (40%, Gordon & MacPhail for Meregalli Giuseppe)
Only 40% vol. but a brilliant immediately post-extension vintage (so one of the first 'new' Caol Ilas). Well, it was not quite an extension, they rebuilt the Distillery completely. There was also a Connoisseurs Choice that was really excellent, could be that this Meregalli was one of these, only bearing a bespoke label. Colour: straw. Nose: different from the pre-1972 vintages in the sense that it would be less on 'an old pile of coal and tar' and rather more on 'pristine oysters and camphor'. These bottles have been deemed a little fragile but I believe that now that they could breathe and develop for a few decades, they've become beautifully complex. Carbon paper, magazines, clams, ink, seaweed, old ropes, old boat, all that with touches of citrus in the background. Very, very lovely and fresh as well, let's only hope it did not get weakish on the palate… Mouth: not at all. It is not big, but it's kept its main singing flavours, especially tarry oysters and the make's trademark salty ashes. Finish: astonishingly long, manzanilla-y, ashy, tarry, salty, with just a dusty touch and a drop of kirsch in the aftertaste. Nice dust, in fact, or rather cigar ashes. Also smoked almonds. Comments: I've tried this before – never wrote any notes – and really, I believe it improved in glass. It's also good to see that they didn't need long to achieve quasi-perfection after they had built the new Distillery.
SGP:466 - 91 points.

Cheers! As I said, we'll have many younger CIs soon, but little WF will first go on holiday for a few days.