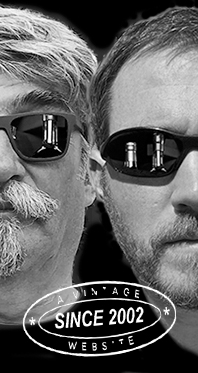 Home
Thousands of tastings,
all the music,
all the rambligs
and all the fun
(hopefully!)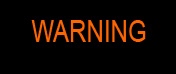 Whiskyfun.com
Guaranteed ad-free
copyright 2002-2022



The (secret) Laphroaig sessions 2022

part three

Totally not sure about what these are. They could well be Laphroaig but even if some will smell of a repainted hospital, we won't claim they are authentically 'L'. Let's proceed…





Islay Vintage Cask 26 yo 1993/2019 (52.4%, Glen Castle, Asia, 202 bottles)


Colour: white wine. Nose: if this is not Laphroaig, I eat my Basque beret with mustard-and-strawberry sauce. Apples, iodine, creosote and ozone, oysters, mercurochrome, a touch of turpentine this time, smoked kippers, lemons, beach sand… No doubts at all. With water: emblematic raw wools and chalk. Buying a new scarf - which will then scratch your neck, naturally - at the Islay Woollen Mill. Mouth (neat): wee wine gums at first, even a little icing sugar, lemon drops, then a whole tidal wave of smoky, kippery, coastal and peppery flavours. Oysters with lemon and tabasco. With water: splendid clean, lemony and salty development. The expected olives are showing up too. A little mint too. Finish: long, salty, peaty, lemony. Classic. Comments: this just couldn't not be that distillery. Brilliant ultra-classic drop, perhaps more L than the official Ls.
SGP:557 - 90 points.

A Secret Islay 8 yo 2013/2021 (53.3%, Wu Dram Clan, PX hogshead, 264 bottles)
All right, they've added a wonderful watercolour of the Carraig Fhada Lighthouse to the label, while that one lies… in Port Ellen! Crikey, no proper clues to be expected here, even if the nearest working distillery is, of course, Laphroaig… Colour: light gold. Nose: the PX behaved well but a few obvious sulphury touches do fly around when you nose it for the first time. They do impart a Lagavulin-like rubbery tarriness, having said that, which is troubling. The jury's still out… Long live the jury. With water: hard-boiled eggs, rubber, fresh tarmac, asparagus… Mouth (neat): truffles, eggplants, green lemons, artichokes and rubber boots. With water: tobacco and more tar. Some zesty lemonness and a few oysters would suggest this could still be Laphroaig. Finish: long, rubbery, tarry. Clearly Lagavulin traits (think the 16) but that could be the PX cask just as well. Comments: I'm finding this one a little challenging but remember I'm rather a lover of crystal-clean peaters. Which this one sure isn't.
SGP:366 - 82 points.

Shh… ecret Islay 21 yo 1999/2021 (59.8%, The Whisky Jury, refill barrel, cask #TWJ-L-1999, 250 bottles)


Colour: pale white wine. Nose: ziiing! Deep-smoked wool and grist, a kilny side, then French beans and a whole wakame salad. Narrow, simple, millimetric and perfect, as far as I'm concerned. With water: raw wool, hessian, grist, porridge, working kiln… Mouth (neat): feels fifteen years younger now. Some horseradish and rucola, some acetone-y varnish, some concentrated lemon juice, and this time again, some troubling Lagavulin traits. As if our lives hadn't become complicated enough within the last few months and years. Some esters too, Jamaica-style. Monymusk-on-Islay? With water: it loves water and it became even more varnishy and estery. Much more sweetness too, ala Lagavulin. The plot thickens. Finish: very long, vegetal, still rather acetone-y, sweet, with lemon drops, mezcal, agave syrup… Comments: I say this is a blend of Lagavulin and Laphroaig. I know that's impossible since it is a single malt, but this is my place and I write what I want. There.
SGP:566 – 88 points.

Islay Single Malt 30 yo 1990/2021 (49.8%, The Whisky Jury for Nanyang Whisky, Singapore, refill barrel, cask #4404302, 242 bottles)


Colour: straw. Nose: oh, sunflower oil, peanut oil, sesame, fresh butter, wee hints of nail polish, pecans and Brazil nuts, a drop of cachaça while we're there, fresh oil paint, lime and maracuja (moderately), the expected wool, wee olives, wakame this time again, salads, teak oil, that old fisherman's boat everyone's using in tasting notes… Well, the 'peat' started to decompose into many many aromas, which is always thrilling. Even notes of Comté or Gruyère cheeses. Mouth: just splendid. Perfect strength and body, saltiness, citrus, coastal elements, medicinal ones, oils, embrocations, all that remaining kind or aerial all along. I mean, never heavy and never stuffy. High drinkability ratio. Finish: rather long, saltier, perfect, lemony, briny and undebatable (we've decided to go the dictator way too). Comments: a stunning yet dangerous drop. Ticks all the boxes in my book, even if I'm sure some friends may have preferred more powah. Not me. 30 is a perfect age. Oh and let's sow further confusion, I wouldn't cry wolf if you said this was actually a 30-y-o CI.
SGP:566 - 91 points.

Islay Single Malt 30 yo 1990/2021 (51.5%, The Whisky Jury, refill barrel, cask #4404303, 264 bottles)


Looks like this is a sister cask (bravo, S.!) Colour: light gold. Nose: close, just more almondy, fatter, oilier, less briny. With water: fresh mint coming out, as well as lemons, crabs, kippers, seaweed, just 'peat', olives, ashes and this time again, fresh oil paint. What a pretty picture. Mouth (neat): I'm not even sure anyone would need to write or say anything about this wee whisky that's just keeping the entirety of its promises. With water: we almost recreated cask #4404302. Well done, I think I'll send my resumé to all booze konzerns right tomorrow. Finish: verbena and lemon lifting it. Comments: adorable and exceptional old peater that you may quaff with or without H2O, your choice. Between us, this could have been an official 30 just as well – at four times the price and with very unmotivating labels. Yep.
SGP:556 – 91 points.

Secret Islay 2011/2021 (53.3%, Michiel Wigman and The Malt Affair, Singapore, East meets West, Port barrique, 200 bottles)


I'm lost here, Port, Islay, Singapore, the Netherlands… whisky's getting too complicated, I give up, I'll go cultivate lettuce. Not. Colour: salmony amber, should that exist. Nose: strawberry cake and smoked bacon, grenadine, Lyons pralines, old wine barrel, mouthwash, Szechuan pepper… All that works this far. With water: great fun, for once. I mean, this time peat + red wine seem to work a treat. Moist strawberry and raspberry cake with rather a lot of smoke, peonies, almonds, marzipan, pistachio cream, orgeat and almond liqueur… Right, amaretto. Mouth (neat): some sweeter peater. Perfect brine, smoke, peat, pepper and even salt, just with a fruity coating. Red berries, as expected. With water: the spirit having the upper hand, the Port slowly bowing out. Incredible balance, peat + red wine rarely tango well (I keep insisting). This time they do, pretty miraculously. Finish: medium and more on dough and smoky pastries. Comments: well done Michiel. Great, unexpected balance, as touriga nacional, in my book, would usually tend to swallow and never give back just any distillate. As for what the latter was, no ideas I'm afraid, although the shape of the pagoda roof on the label is rather that of Ardbeg (never seen the vents painted red, having said that; sorry, no time to check that).


SGP:655 - 87 points.

Grace Ile 25 yo (48%, The Character of Islay Whisky Company, 2020)
This is a single malt. According to websites (ha), 'Grace Ile' leads to 'grey seals', which do in turn lead to Portnahaven on the Rhinns, but I'm not dead sure you could only find those seals in Portnahaven. Colour: white wine. Nose: there is some smoke, so this cannot be Bruichladdich, so it's not about the seals in Portnahaven. This is very ashy, flinty, medicinal, with some sea spray, apple skins, fresh hazelnuts, white asparagus and fresh cabbage and cauliflowers. All things that are pretty perfect. Mouth: very good, potent, zesty, clean, vertical and vegetal. Citrus and an obvious saltiness, sour bouillons, smoked fish and this almond + lemon combo that would lead to amaretti and limoncello. Right, to Italy. Finish: rather long, clean, coastal, just excellent. Peppery aftertaste. Comments: if it's Laphroaig, it's a softer one, but I have to say I haven't found much medicinalness (?) in there either. Great coastal drop, nonetheless. Now, where would you find those grey seals on Islay, when not in Portnahaven? Perhaps at the bar at the Port Charlotte Hotel, ha-ha.
SGP:566 - 87 points.

Secret Islay 31 yo 1989/2021 (52.1%, Thompson Bros. for Kirsch Import, Germany, bourbon barrel, 250 bottles)


We've heard things about this bottling. Colour: light gold. Nose: smoked oils, suet, paint, marzipan, paraffin and plastics, almond milk, fresh walnut skins, hand cream, seashells and riesling. All right, all right. With water: paint and more seashells. Cockles cooked in riesling and served with some proper wholegrain bread and fresh butter. This is terribly 'apéritif', when are we going to be allowed to sit down to eat? Mouth (neat): epic and glorious. This tastes of time, really. All reminiscent of an old library, old books, old British car (right, Jaguar), leather polish, cellulosic varnish, LP records, lemon syrup, almonds and walnuts, miso soup, even sake… Wow wow wow, what an amazing complexity. With water: complex and unbeatable. Stunning salty waxes of all kinds. Finish: only medium long but saltier, more on Thai soups, coriander, basil, chives, fish oils… Comments: exactly and very much my kind.


SGP:476 - 92 points.

We'll now have a last one.

Islay Single Malt 30 yo 1990/2021 (49%, Thompson Bros. for the Nectar's 15th Anniversary, Belgium, 250 bottles)


With mussels on the label, good one. Great to see a bottling by the Thompsons for these ever-friendly and trustworthy people at The Nectar. Colour: light gold. Nose: tropical and topical fruits this time. Mangos, bananas, guavas, then acacia and clover honeys, with a smokiness that's going towards almondy creams and beeswax. Drop of crème de menthe. Oh wow. Mouth: more rustic and robust than expected, rougher (although this wouldn't quite qualify as a rough Laphroaig), with an almondy eau-de-vie-ish side (small berries, sorb, holly) and only moderate amounts of smoked fish and seashells. Lovely herbalness, parsley, chive, sage… And just brine. Finish: rather long, salty, with more pepper and even sour chilli sauce in the aftertaste. Soft sriracha, for example. Comments: great drop, no quibblings and no complainings. 15 years of immaculate trust and honest friendship, well done, The Nectar!
SGP:466 - 89 points.