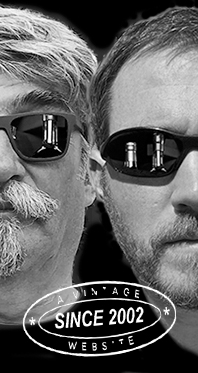 Home
Thousands of tastings,
all the music,
all the rambligs
and all the fun
(hopefully!)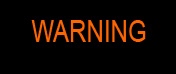 Whiskyfun.com
Guaranteed ad-free
copyright 2002-2022



The Linkwood works, part dos

We've had a lot of young ones yesterday, all a little similar I have to say. Not the easiest session ever, but Linkwood's not a difficult whisky. As planned, let's have more…

Linkwood 14 yo 2007/2021 (55.3%, Golden Cask, bourbon, cask #CM276, 271 bottles)


A last young Linkwood, before we go down the vintages… Colour: white wine. Nose: vanilla, barley syrup, dandelions, mullein syrup, maize cream, brioche and cakes. All right. With water: lovely herbal and flowery touches. Shall we say daisies? Mouth (neat): marshmallows, jelly babies, cassata, nougat, candyfloss, granny smith… With water: oh, wonderful, with some mocha and cappuccino, plus chenin blanc (Savennières!) and pistachio nougat. Slightly balsamic. Finish: medium but creamy, nougaty, with a salty side, grapefruits and more pistachios. Comments: a pistachio-y and coffee-ish young Linkwood, that's really very cool! We say very excellent drop, golden indeed.
SGP:551 - 87 points.

Whoops, forgot another young one…

Linkwood 12 yo 2009/2021 (58.6%, The Whisky Exchange, barrel, cask #695, 205 bottles)
Colour: white wine. Nose: mangos and varnishes, that's what we get. Sunflower oil and plaster as well. With water: grassier, more resinous. A drop of turpentine, a drop of Hampden. Really. Mouth (neat): excellent, more mineral, always extremely fruity, on yellow melons and a bag of citrons, plus rather a lot of peppermint (Get 27 and other refreshing boozes for partygoers). With water: sweeter, even a little sugary, syrupy… Strawberry jam, really? Cranberry syrup? Looks like mu faithful Vitell water unleashed some uncontrolled sugariness. Finish: rather long but a notch too sweet for me. Syrups. Comments: do not get me wrong, it is a superb young Linkwood, it's just that it may be for sweet teeth (owners) only.
SGP:641 - 84 points.

Linkwood-Glenlivet 21 yo 1997/2018 (55%, Cadenhead, Authentic Collection, bourbon hogshead, 270 bottles)


Twenny-one years, that's starting to count. Colour: straw. Nose: Kahlua, Werther's Originals, madeleines and Jaffa cakes, then maracuja and damp chalk at school. It is not very complicated but water may make it complex. With water: porridge and pancakes. In short, back to barley and oats, plus paraffin. Mouth (neat): banana cake, sauvignon blanc, tons of gooseberries, just grass and just green bananas. With water: sweeter and much rounder. Sweet barley and light molasses. Forget about water. Finish: medium, sweet, with a little mint, otherwise overripe apples and barley sweetness. Latte in the aftertaste. Comments: it's that there might be millions of similar casks sleeping in Scotland. Okay, hundreds of thousands, according to the Royal Bank of Scotland.
SGP:541 - 84 points.

Linkwood-Glenlivet 22 yo 1995/2018 (48.8%, Cadenhead, Small Batch, 500 bottles)


This one from two hogsheads, woo-hoo! Colour: straw. Nose: light molasses, acacia honey, pancake sauce, barley, Golden Grahams, small-grain muscat, chalk, dough, hay… Mouth: spicier arrival, with mints, sweet garlic, then more mint and camphor. Very distinctive, unusual, mentholy, fresh. Finish: medium, beautifully sour, rather on sour cherries, branches, roots, wild carrots, perhaps even gentian. Some kind of peatiness in the aftertaste. Comments: some action in there. Not your classic Linkwood at all, not even sure the cask had not contained some heavies before, but there, it is an awesome and rather potent (despite the sub-50 strength) Linkwood. Great work at Cadenhead's.


SGP: 462- 87 points.

Linkwood-Glenlivet 23 yo 1992/2016 (55.3%, Cadenhead, Small Batch, bourbon hogsheads, 492 bottles)
It's amazing what you find in the boxes… Colour: light gold. Nose: it's a tighter batch, a waxier one, a more medicinal one too, more on chalky menthol, ointments, fresh butter, grasses… With water: okay. Herbs, dry wines, sour fruits, leaven… Nothing to write home about. Mouth (neat): mint and grasses, hay, touch of tar and plastic, rotting fruits, paraffin, propolis… This one's not too easy, despite the vatting that's been done, with much care I'm sure. With water: no, we get lost between peelings and bitter grasses. Finish: long, bitter, austere. Comments: much trouble with this tough guy that's been bitter and grassy, and probably pretty unnecessary.
SGP:361 - 78 points.

Linkwood 24 yo 1997/2021 (56.6%, Signatory Vintage for The Whisky Exchange, hogshead, cask #7566, 225 bottles)
In theory… Colour: light gold. Nose: surprisingly, it is a regular Linkwood, on doughs, bananas, breads, cakes and softer waxes. With water: blueberries and just fresh focaccia, pizza dough, Comté cheese… Ooh that's nice, if a little unusual. Mouth (neat): good, sweet, fruity, on gooseberries and white currants, plus blueberries and rhubarb. It seems that it's rather happening on your palate. With water: blueberries and cassis. Think and dig deeper, and you'll find notes of Nuits-St-Georges, that is to say the utter epitome of pinot-noir-iness. Exceptional notes of red wine, without any red wine. That's the way! Finish: just long. We need to talk about this bottling, rather around a little foie gras, truffles and morels. Comments: bam-bam, TWE and SigV!


SGP:561 - 89 points.

Linkwood 27 yo 1991/2018 (55.6%, The Single Malts of Scotland, hogshead, cask #10340, 212 bottles)
Boy are we late, this time again. Colour: straw. Nose: not a lot, varnish, cider, chalk… With water: more earthiness, French beans, samphire, wakame… Mouth (neat): ah yes, mint, parsley, eucalyptus, wild carrots and celeriac, gentian, some grassy smoke… With water: sweeter barley-y action, figs and raisins… Well this is not exactly Botticelli's Birth of Venus, is it. Finish: medium, sweet, a notch indefinite. Blended honeys and waxes, plus overripe apples. Comments: not much to say. A good drop, but I'm not sure I'll remember it forever. Remember what?
SGP:551 - 81 points.

Linkwood 30 yo 1986/2016 (41.4%, Sansibar, 96 bottles)


Sansibar! I hope those great folks up there are still active and doing it right and fine! Much and many hugs. Colour: gold. Nose: beeswax, artisan cider, buttery chardonnays of Bourgogne, floorcloth, mushrooms, mint tea… In truth there is some fragility to this one, but this buttery Burgundian side remains extremely pleasant. Hope it won't crumble down on our palates… Mouth: no, not at all, but it sure is a little fragile, with teas, teas and teas, plus white chocolate. Soft oaks, leaves, and more teas indeed. Finish: a little short and very tea-ish. I would say this baby went to another world. Adios, baby. Comments: fragile and dry, this is almost cider in my little book. Remember, always and only a personal opinion.


SGP:451 - 80 points.

Let's try to stop this downwards spiral for good…

Linkwood 27 yo 1983 (46%, Mo Or Collection, 352 bottles, +/-2010)


These great folks were just too early, the world wasn't ready yet. Bah, it all got dumber anyway. We bow before them and send them much love and empathy – provided they keep listening. Colour: gold. Nose: the best, fair and square. Benzoin, banana skins, lime blossom, teak oil, 2-stroke benzine mix, cough mixture, overripe apples, coal tar and Sylvaner. Holy Suzy! Mouth: after all those years, it would still crush all the others, despite a slightly excessive leafy and medicinal dryness. Eucalyptus, linseed oil, camphor, salty and smoky almond oil, leafy salted teas, and all that. Brine, with large almond-stuffed olives. An easier and lighter Speysider, they said… B.S. alert! There's so much B.S. in whisky these days… Finish: yep. Oils running the show - no oils, no whiskies. Comments: do you really need any?
SGP:462 - 89 points.