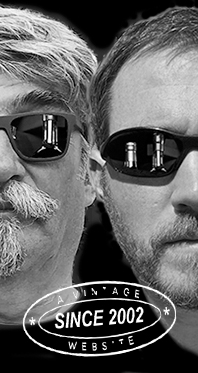 Home
Thousands of tastings,
all the music,
all the rambligs
and all the fun
(hopefully!)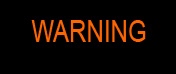 Whiskyfun.com
Guaranteed ad-free
copyright 2002-2022



The Linkwood works,
part uno

They had tended to pile up and it is with much joy and desire (don't exaggerate) that we'll tackle a few, starting with some lighter apéritifs. Michael Jackson had written that one would find roses in Linkwood and I've been trying to detect those ever since. Dear Michael Jackson…

Pistachio syrup ->




Linkwood 12 yo (43%, OB, Flora & Fauna, +/-2021)


I've never quite followed what Diageo have been doing with this old series, sometimes you would believe that they're all gone, when a new batch would just pop out of nowhere. Well, not quite nowhere, but there, in any case, they seem to keep doing the Linkwood… Colour: white wine. Nose: swans on the label, but I'm sure this won't be a swansong (not a good start, S.) Michael Jackson was right, it's certainly pretty floral, light, delicately perfumy, with whiffs of fresh dandelions early in the morning (before the bees would come and plunder it all) and acacia honey, bananas, fresh sponge cake, touches of marshmallows… Mouth: yess, roses! As in gewurztraminer! Also litchis, vanilla, soft sweet beers (I keep mentioning IPAs), madeleines… Finish: medium, with a little tea and sawdust. Bubblegum in the aftertaste. Comments: extremely fine, with rather a Lowlands style, perhaps. I suppose we would ask for a version at 46%, or why not one of those older CSs?
SGP:641 - 84 points.

46% vol.? Just ask the indies…

Linkwood 12 yo 2008/2020 (46%, Signatory Vintage, Un-Chillfiltered Collection, hogsheads, casks #803617-18)


Colour: white wine. Nose: good one, this is almost exactly the F&F. Perhaps a little more plums, and little less flowers. Perhaps… Mouth: once again, the F&F, this time with a few more earthy touches, and indeed a little less gewurz. I'm afraid the extra 3% do not change much in this one. Bah, both are very good drops in any cases. Finish: medium, fruity, this time again with a little tea and sawdust, and bubblegum in the aftertaste. Comments: all easy pleasures from a very good eau-de-vie de barley aged in oak. Listen: maybe Donovan?
SGP:541 - 84 points.

In the same vein, I would suppose…

Linkwood 12 yo 2008/2020 (46%, DS Tayman, Second Edition, Israeli red wine finish, 384 bottles)


I know I always say that red wine is one of the worst options as far as maturing or finishing malt whisky are concerned, but that's mostly true with full-bodied malts, especially peaters or waxy ones. Which would suggest that lighter malts, such as Linkwood, may welcome red and black berries indeed, let's see, while keeping an open mind… Colour: blush. Nose: bingo. Strawberry cake, what we call a 'fraisier', pink bananas, pomegranate jelly, cheesecake, grenadine and poppy jelly, all that on brioche… This works, so far. Mouth: success, despite a few green spices from the oak. Goji berries, strawberry cake, bananas, and even notes of rosé wine, really, you would believe you're in Provence. I'll try to bring what remains down to 12% vol. and serve it chilled to my friends this summer, I'll see what they say… Finish: medium ans still clash-less, rather miraculously. Comments: if there was one malt that would have been ready for such a treatment, that's Linkwood. Smartly done. Yes, this is S. at the MacBook.
SGP:641 - 85 points.

More easy light ones please…

Linkwood 8 yo 2012/2021 (43%, Signatory Vintage, Un-Chillfiltered Collection, Very Cloudy, for Navigate World Whisky, South Africa, bourbon barrels, 634 bottles)


Remember they have to bottle these at 43% vol. (or less), or they just would not turn 'very cloudy'. Colour: white wine. Nose: all malt, brioche, Chablis, whiffs of flints, crushed bananas, pears and the tiniest touches of spearmint. Light and immaculate on the nose. Mouth: surprisingly smoky, as if one of the barrels was an ex-peater, with a medicinal side, then pears and bananas, more brioche, herbal tea, pink grapefruits and a touch of heather honey. Finish: medium, curiously coastal. Comments: more Ardmore than Linkwood, as far as Speyside is concerned. It's excellent, just a little troubling (ha).
SGP:642 - 84 points.

Linkwood 10 yo (46%, James Eadie, 1st fill bourbon and refill Hogsheads, casks #308678 & 304607, 651 bottles, 2019)


Colour: white wine. Nose: this is Linkwood totally al natural again, on soft maize bread, acacia honey, dandelions, bananas, cereals, marshmallows, vanilla, and just a tiny rubbery side in the back of the back. Moisturizer and night cream (is it still allowed to use those descriptors?) Mouth: perfect, creamier this time (the barrels were more active), on sweet beers, hops, bananas, apples, peaches, cakes, oranges, then a grassier side. Skins and peel. More earth in the background, which is very nice. Finish: rather long, a little bitterer, with green oak spices, green pepper, perhaps a little greener tobacco... Comments: very good, well in the style of James Eadie's slightly creamier and fatter malt whiskies. Modern style, as we sometimes say.
SGP:551 - 85 points.

Let's crank up the voltage…

Linkwood 10 yo 2011/2021 (55.7%, Thompson Bros. for Select Spirits Australia, dechar/rechar hogshead)


I'm not sure this is the right label but I'm sure it's not a lame duck anyway. Colour: white wine. Nose: pears, porridge and chardonnay. All right. With water: white asparagus, grist, chalk, green bananas and more porridge. Mouth (neat): prickly pears, proper pears, fruit peel, chalk, sweet beer and more Chablis. With water: gummi bears, williams pear liqueur, lime tea, brioche. Finish: long, grassier. Comments: average malt whisky, in the best sense of the word 'average'. Great filler.
SGP:551 - 85 points.

Linkwood 11 yo 2010/2021 (60.9%, Scotch Malt Whisky Society, #39.222, first fill bourbon barrel, 'Delicate Latticework', 224 bottles)


Never heard of the word 'latticework' before, but then again, I'm no native English speaker. I had first read 'lettucework', to be honest, which was a little scary. Colour: light gold. Nose: banana, varnish, fresh almonds, putty, sauna oils. With water: back to dough, vanilla, and just crushed barley. Mouth (neat): wonderful fruity creaminess. A record-sized bag of jelly babies by Haribo, all yellow. As usual, flavours are not really recognisable. With water: Danish cake, apricot and mirabelle jams, more sweet barley, and drops of gueuze. Finish: medium, grassier as usual, more on apples towards the aftertaste. Comments: excellent, but I'm starting to wonder if we'll ever get out of the 84-86 bracket.


SGP:551 - 85 points.

Linkwood 12 yo 2009/2021 (53.5% Fable Whisky, Old Folk Chapter #2, hogshead, cask #548160, 203 bottles)


Colour: white wine. Nose: of course this is similar. Bananas, brioche, bubblegum, sunflower oil, hints of beech smoke, granny smith, croissants… With water: hey viognier! Pink bananas, a wee muscaty side, dried litchis, rosehip tea, in short, viognier indeed. Mouth (neat): sweet, fruity, this time a little more tropical, with mangos and papayas. That's cool! With water: boom, more sweetness, plus eucalyptus. Lime tea, elderflowers, bananas, tinned litchis, and even drops of Tokaji. Oh, and rose jelly, Michael Jackson was right. Finish: medium, very fruity, bordering liqueurdom. Comments: this is almost bottled fruit paste. I'm thinking quince, my favourite.
SGP:641 - 86 points.

Hold on, we've got the sister bottle too…

Linkwood 12 yo 2008/2021 (54.8% Fable Whisky, The Ghost Piper of Clanyard Bay, Chapter #1, hogshead, cask #300860, 269 bottles)


I'll say it again, what a great work with the labels! The designer is called Hugo L Coellar – well, kudos, Hugo! Colour: white wine. Nose: more on oils, sunflower, perhaps sesame, also nougat, popcorn, vanilla, sweet maize, fresh brioche and croissants, latte… With water: same, very nougaty. All-flower honey. Remember, bees are our friends, let's save the bees! Mouth (neat): sweet, perhaps even a notch syrupy. Barley syrup, limoncello, those sorts of things. Honeysuckle and Turkish delights. Great work with the cask. With water: very sweet, perhaps even a tad too sweet. Sweet pinot gris instead of Tokaji, this time, which means more quince jelly. Finish: rather long, with more teas and then quite some apple compote. Near quinces. Comments: another adorable sweet drop. Only hits and no misses this far.
SGP:651 - 85 points.

Linkwood 12 yo 2009/2021 (57.6%, The Whiskyfind for Whisky Picnic bar, Taiwan, bourbon barrel, cask #559329, 223 bottles)


I have a feeling… Colour: white wine. Nose: ah, no, no fruit bomb this time, rather subtler floral tones, almonds, even olives (well, one tiny olive), putty, fresh croissant, doughs, pistachio cream… I'm even finding focaccia and amaretti, this one's definitely a little Italian. With water: olive oil, washing powder, vase water and mint tea. Cassis buds too. Mouth (neat): panettone! And tighter honeys, honeydew, marzipan… Excellent, who's behind this bottling? With water: super good, focused, slightly resinous, with one drop of myrtle liqueur and two drops of eucalyptus tea. Finish: long a little oilier. Did you ever try pistachio syrup? Rather grapefruits ans some earthiness in the aftertaste. Comments: earth and citrus will save the whisky world.
SGP:561 - 87 points.

Perhaps a last one, but we'll have more Linkwoods tomorrow and try to go down the vintages, vertically…

Linkwood-Glenlivet 11 yo 2006/2018 (59.3%, Cadenhead, Authentic Collection, bourbon hogshead, 294 bottles)


Colour: white wine. Nose: pure barley, bread, biscuits, tree bark, banana skins, pancakes and chalk. With water: extremely doughy, almost acetic, fermentary, with a lot of sourdough and porridge. We're almost nosing a very fresh baguette. Where's the butter? Mouth (neat): hot, a little vinegary, with a touch of piney varnish, bone-dry cider and just a feeling of UHU glue. UHU, queen of all glues. With water: ah, sweeter, more citrusy, easier, on those yellow jelly babies by Haribo, then tighter notes of chenin blanc, white pepper (rather a lot of that) and fresh rhubarb. It is getting pretty acidic, even when watered down, and is almost sending shivers down your spine. Finish: medium, tight, grassier, a little austere. Comments: very good again, but not quite an easy young Linkwood. I'm sorry, Linkwood-Glenlivet.
SGP:461 - 84 points.

That's eleven Linkwoods, Nigel. We'll have more tomorrow, good night.