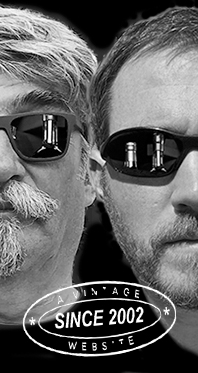 Home
Thousands of tastings,
all the music,
all the rambligs
and all the fun
(hopefully!)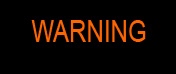 Whiskyfun.com
Guaranteed ad-free
copyright 2002-2022



The Tamdhu Works

Another name that we've been accumulating over the last months, time to down a few Tamdhus. We'll do that with much pleasure by the way, as we've already found some marvellous fruity ones in the past.



Tamdhu 10 yo (40%, OB, +/-2020)
Back on the tasting desk, since we had liked an earlier batch rather a lot (circa 2015, WF 86 but it was a 43% version). Colour: gold. Nose: this lovely maltiness mingling with pastries of all kinds and all origins, popcorn and nougat, honey cake, mead, butterscotch, some lighter pipe tobacco, then whiffs of manzanilla straight from Sanlucar. No need to tell you that this ticks all boxes in my little book, but let's hope it won't fall apart on the palate because of the low strength. Mouth: it does not. Excellent maltiness once again, walnut cake, oranges, earl grey, bergamotes indeed (those lovely square sweets they make from bergamots in Nancy, France), a few raisins, Linzer and panettone… Bravo! Finish: not that long but perfectly balanced, still malty and cakey. Comments: one of the rare occasions where 40% ABV worked out. Very good BFYB tipple, in my opinion.
SGP:551 - 86 points.

Tamdhu 12 yo (43%, OB, +/-2021)


We've got several earlier batches of the 12 but I think we'll keep those for domestic uses. Colour: gold. Nose: It's becoming a little tougher after the wonderful, and certainly brighter and fresher 10. This 12 has got rather more sour woods as well as doughy and grassy sherry, now these dried and candied apples do work well. There's also a large bag of Jaffa cakes, orange blossom cookies, and a little ginger beer. Perhaps even a drop of Buckfast. Mouth: closer to the 10, which is good news. More spiced-up mead, gingerbread, cinnamon rolls, old man's jam (confiture du vieux garçon) and just raisins. Finish: medium, with more gingerbread and a little muscovado sugar. Cinnamon toffee in the aftertaste – but does cinnamon toffee exist? Comments: very good - it kept improving in the glass - but I should have had the 10 after the 12.


SGP:551 - 84 points.

Tamdhu 15 yo 'Limited Release' (46%, OB, +/-2019)


The old 15s from the 1980s in their flat 'armagnac-like' bottles were wonderful whiskies (WF 90 like). Colour: full gold. Nose: rather towards the 10. Lovely cakes and honeys of all kinds plus a little shoe polish this time, engine grease, then orange essence, fino, tight honey, oloroso, fruitcake, Stolle, pumpernickel, raisin bread, prunes in armagnac (we prefer armagnac with prunes)… Mouth: no wonder the distillery used to belong to the makers of Macallan, because I find this close to modern sherried Macallan. Some butterscotch and a tight oakiness, raisins, fruitcake, demerara sugar, tobacco, almonds and amaretti, maraschino while we're in Italy, a spicier marmalade, peppers, some cinammony figs… Really a tighter sherried malt. Finish: long and spicier yet. Bitter almonds, Swiss Läckerli and cinnamon mints. Comments: a wee tad cask-forward but excellent for sure. They should keep these batches in concrete eggs for a few years before releasing them, but I'm not sure the SWA would approve.
SGP:561 - 86 points.

Tamdhu 'Batch Strength – Batch 002' (58.5%, OB, +/-2016)


We're late, we've only ever tried Batch 1. I believe no one's ever fully understood what 'a batch strength' was. Colour: full gold. Nose: shock-full of Hershey's chocolate, then tea and all-spice. That's all what I'm getting at this 'batch strength'. With water: oak, sawdust, more large-batch chocolate, tapioca and then cardamom. Mouth (neat): a leafy sherry, with sour berries, green walnuts and a lot of kirschwasser. That's all what I'm getting at this 'batch strength'. With water: improves a lot, even if they oak is staying in the front. Honey, olive oil, beeswax and walnut cake. Finish: long, geared towards marmalade and white pepper, with more gingerbread in the aftertaste. Comments: modern-style, certainly very good, but perhaps a tad simple after the lovely 10-12-15.
SGP:541 - 82 points.

Tamdhu 'Batch Strength – Batch 003' (58.3%, OB, +/-2018)


Colour: gold. Nose: sameish, perhaps a tad sourer but always very much on chocolate, mocha and raisins. With water: the oak coming further forward. Chocolate and a few leaves. Mouth (neat): extremely modern, as if they had STRised some sherry hogsheads. Tea, butterscotch, cherry cake, and just tons and tons of milk chocolate. With water: some spicy marmalade, touches of mustard, some bitterness. Bitter apples and pears, even a little chilli. Pad Thai. Finish: more chocolaty oak and all the spices that would come with it. Comments: I just couldn't tell about my favourite. Perhaps batch #1.
SGP:551 - 82 points.

As it appears, there's no batch #004 at Château WF, which is a scandal.

Tamdhu 'Batch Strength – Batch 005' (59.8%, OB, +/-2020)


Colour: gold. Nose: more bourbon-type goodness (I know it's sherry), more vanilla, more Werther's Originals, more pecans and macadamia nuts, praline, toffee and fudge, marzipan, cappuccino, a little cognac perhaps… With water: some leafy sherriness arising. Baked apples, fresh cinnamon rolls, sour cherries, walnuts… Mouth (neat): back to a tighter, sourer style of sherry, with leaves and green spices, bell pepper, walnuts… Now there's also much, much less chocolate than in the earlier batches. With water: how funny, it's getting fruitier here, fresher, less oak-driven, more on apple pie and marmalade. Finish: long, well balanced between the marmalade and some herbal teas. Comments: nose neat, sip reduced.


SGP:551 - 84 points.

Perhaps a last official before we start to tackle the indie expressions? Or should we rather do the latter tomorrow?

Tamdhu 12 yo '120th Anniversary' (57.6%, OB, Taiwan exclusive, oloroso sherry, 3600 bottles, 2018)
Was this one really exclusive to Taiwan? Did Tamdhu celebrate their 120th anniversary only in Taiwan? Colour: amber. Nose: same modern style, full of cedarwood, pencil shavings, chocolate and macchiato. With water: you cannot not wonder whether they haven't been benchmarking modern Glendronach. It's loaded with chocolate, then mulberries and… bramble jam indeed? Mouth (neat): very hot, chocolaty, extractive and spicy. I can see why our dear friends in Taiwan would have selected this, it would make for a great sauce for dumplings (which we just a-do-re). Ha. With water: still thick, heavily chocolaty, going towards armagnac this time. Except that no armagnac would ever shelter this much cedarwood – and chocolate. Finish: long, extremely chocolaty. Absent minded drinkers will believe they've just had some hot chocolate by Van Houten. Comments: excellent, just a little monolithic, I would say.
SGP:551 - 84 points.

Wait wait wait, we just found Batch Strength #004!

Tamdhu 'Batch Strength – Batch 004' (57.8%, OB, 2019)
More sherry goodness. What these good Tamdhus don't quite have is the meatiness, or say the umaminess that a few other sherry monsters would display. Colour: deep gold. Nose: just like #005, this one would start a tad bourbony, with some shortbread, caramel, butterscotch and molasses/corn syrup. A little varnish and notes of raspberry jelly. With water: no changes. Is my trustworthy Vittel broken? Mouth (neat): I find this good. Good jams, some tropicalness (bananas flambéed and a little maracuja), the usual coffee and some citrus. Works well, with much less chocolate (a.k.a. oak) in the way. With water: good gingerbread, marmalade, mead, maraschino, a little PX, a little icing sugar here and there, syrups, fig wine… Finish: rather long, curiously oriental. More fig wine, arrack… Comments: probably my favourite batch. Still not the subtlest tool in the shed, but I do find it more complex than the others.
SGP:551 - 85 points.

That was a little exhausting, I believe we'll have the indie Tamdhus tomorrow. Thank you and auf Wiedersehen.