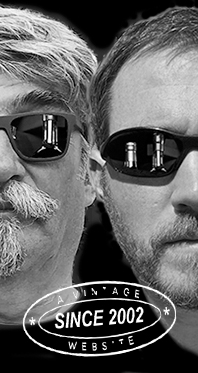 Home
Thousands of tastings,
all the music,
all the rambligs
and all the fun
(hopefully!)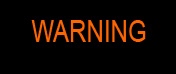 Whiskyfun.com
Guaranteed ad-free
copyright 2002-2022



Three
Auchen
toshan for this summer

As they keep reminding us on their labels, 'every single drop triple distilled'. Let's try to kick this off with a natural expression that was bottled by DL a few years ago and that, for forgotten reasons, we haven't tried yet……

(Saleccia beach, Corsica)

Auchentoshan 16 yo 2000/2017 (48.4%, Douglas Laing, Old Particular, refill hogshead, cask #DL11591, 319 bottles)
Indeed, a refill hoggie should have left the distillate shine though… Colour: white wine. Nose: indeed, bonbons, sweets, candies all over the place, however you call them. Especially cranberry drops, poppy bonbons (very good!) and all things oranges. Exactly what we were expecting and anticipating. Some welcome touches of 'fruity' varnish too, which do belong to this kind of make, in my little experience. Mouth: liquid bonbons, absolutely, especially orange drops, also liqueurs, Cointreau, Grand-Marnier and all that. Some mandarin and citron liqueurs too. A few ice cubes and presto, we're in Corsica without having sent any burnt kerosene into the atmosphere. Finish: medium, on the same very fruity notes, plus touches of grass and that typical wee varnish. Comments: as always, no excessive complexity but I'm finding it neat and tidy. I also believe it would, indeed, take ice well.
SGP:641 - 85 points.

Speaking of Corsica this label looks like the picture was taken with a drone flying over the Saleccia beach, west of Bastia and east of l'Île Rousse. Wonderful…

Auchentoshan 23 yo 1997/2021 (46.1%, The Whisky Blues, barrel, cask #101748, 191 bottles)


Lovely label indeed, let's dive into this wee Auchentoshan… Colour: straw – white wine. Nose: as expected, same as the DL, just a little rounder, and perhaps a tad more tropical, with some maracuja sherbet and mango ice cream, both killers. I believe it's just all pretty perfect, possibly one of the loveliest 'new' Auchentoshans I could try since, say 2010. Too bad the owners are a little busy preparing concoctions with very active woods and wines. Mouth: impeccable, easy (too easy? Nah…), rounded and magnificently fruity. Syrups and liqueurs, quince liqueur, oranges, tangerines, rich thick mangos, even bananas… I believe some mad mixologists could try to make some cocktails that are usually done with rum using this Auchentoshan instead, even if that would sound like a crime of lese-majesty to some wet blankets (ahem…) Finish: medium. A whole fruit salad seasoned with acacia honey. Comments: what a wonderfully fruity and clean Auchentoshan! I'd add that never did whisky and label fit this well.


SGP:741 - 89 points.

And so we had mentioned heavy woods and wines…

Auchentoshan 29 yo 1988/2018 'PX Sherry Cask Finish' (49.7%, OB)


I'll confess, I've been procrastinating with this one, I hope I was wrong… Colour: gold with touches of enamoured partridge eye. No, really. Nose: not so fast, this is interesting, displaying rather old tools, copper, old books, fresh-polished old furniture, certainly some hoisin, Marmite, walnut wine, patchouli, even a little incense and old cigars… This is clearly more complex than your average Auchentoshan al natural, but is that really what we're expecting from an Auchentoshan? The jury's still out… Mouth: no, sadly some heavy oak has taken over, old walnuts, bitter chocolate, ground mocha beans, a little dust, black raisins… The good news is that some sweeter raisiny notes do manage to float too, as well as some tamarind jam. Some kind of balance is found eventually, phew. Finish: rather long but the PX has kept the upper hand. Comments: rather a strongly-fortified PX from Malaga at times, but the nose was quite beautiful. What's nice with these nose-malts is that you can take them out, give a few sniffs, and pour them back into their bottles. Saves you a lot of money.
SGP:741 - 84 points.