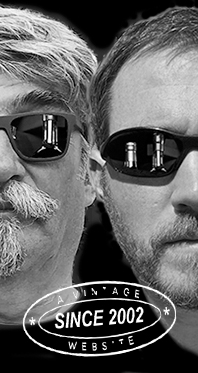 Home
Thousands of tastings,
all the music,
all the rambligs
and all the fun
(hopefully!)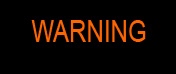 Whiskyfun.com
Guaranteed ad-free
copyright 2002-2022



---

Angus's Corner
From our correspondent and
skilled taster Angus MacRaild in Scotland
Three Balvenie
I'm always happy to revisit Balvenie from time to time, especially when some older examples are on the table. We'll have a recent peaty official offering, alongside a couple of old bottlings that I opened for previous iterations of the Whisky Show Old & Rare.

Balvenie 17 yo 'The Week Of Peat' (49.4%, OB, 2021)
Apparently this was created using peat from Pitsligo up in ?? Colour: gold. Nose: a rather dry and dusty peat, not dissimilar to inhaling deeply from some old wooden malt bins, it's also reminiscent of some late 1970s batches of Ardmore with these wee farmyard and oily sheep wool touches. Wet bracken, camphor, toolbox rags and wood embers. It's certainly a departure from most other peated makes in overall style. Mouth: good arrival, rather sooty, a little oily, more camphor, cod liver oil, suet, herbal broths, umami paste and various shades of pepper adding warmth. Still this impression of a kind of damp, farmy smokiness pervading things. In time some more assertive peaty notes and impressions of smoked meats developing, some olive oil too. Finish: medium, lightly tarry, camphor again, some smoked honey, pepper and lighter medicinal notes. Comments: I find this very good in the sense that it comes across as quite different in style; it's not just 'another peated variant' in that respect. Although, it perhaps lacks a little 'definition' at times, in that it comes across as a little unsure of itself at points. But there's pleasure here for sure and it's certainly worth trying.
SGP: 575 - 86 points.

Balvenie 1975/1985 (57.1%, Robert Watson)
Robert Watson of Aberdeen were responsible for a number of pretty excellent and fascinating old bottlings over the decades, including quite a few outstanding indy Balvenies at high strengths. Thankfully William Grant are still generous enough to sell some casks to the indy bottlers… oh, wait, wrong universe. Colour: pale white wine. Nose: pure, raw, rugged distillate driven malt! All on sinewed barley notes, malt extract, chalk, pebbles, mustard powder, parsley and things like wet plaster and aspirin. Austere but balanced by a big, chunky waxiness and some underlying notes of olive and sunflower oils. Strides that tight rope between charisma and excessive rawness that can tip over into plain petrol - which doesn't happen here. With water: opens nicely onto pollens, vase water, dried flowers, aged mead and camphor now. Maintains this superb richness and impression of texture and fatness. Mouth: pow! Really goes up a notch here, terrific arrival all on peppery warmth, honey, malt syrup, rich cereals, limestone and waxy citrus rinds. Shows what a big and profoundly charismatic distillate Balvenie was in this era. With water: wonderfully peppery now, with hints of sandalwood, watercress, fennel and lime. Also woodruff and a more medicinal herbal vibe emerging. Really terrific! Finish: long, oily, mineral and really starting to get greasy, fat and oily. Cocktails made by spooning gunge directly from the low wines and feints receiver (is that a thing? Send in some hipster mixologists post-haste!) Comments: one of a handful of exemplary old bottlings that demonstrate just what a thrilling and unashamedly fat, joyful distillate old Balvenie was. Not saying the modern examples aren't also great, but I feel after the mid-1970s it lost this particular kind of 'fatness'.
SGP: 472 - 91 points.

Balvenie 15 yo 1974/1990 (57.1%, Signatory Vintage, cask #18103-18130, 1300 bottles)
Colour: straw. Nose: a gorgeous fusion of resinous, crystallised honeys, meads, camphor and waxes. Mineral oils, putty, jasmine tea, pressed meadow flowers and big, textural notes of Barbour grease, hessians and pure, gungy waxes. Just outstanding! With water: becomes even richer and also more aromatically diverse, taking in wee notes of biscuity sweetness, freshly baked breads, sweet ales and herbal teas. Mouth: richly honeyed, oily, waxy, fatty - almost glycerol in texture and showing many tiny notes of honeys, meads, pollens, coal tar soap and increasingly medicinal. Some citrus curds, slightly salty qualities and things like sandalwood, lanolin and tiger balm. With water: herbs, roots, fennel seed, liquorice, cough medicines, drying waxiness and peppery warmth. Glorious! Finish: long, bitterly herbal, brilliantly waxy, oily and full of camphor, fir resins, dried mint and tarragon. Comments: these bottles just demolish any arguments about whisky 'not changing' over the years - this is pure old style malt whisky at its glittering best!
SGP: 562 - 93 points.