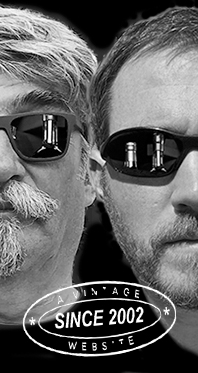 Home
Thousands of tastings,
all the music,
all the rambligs
and all the fun
(hopefully!)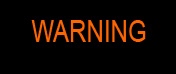 Whiskyfun.com
Guaranteed ad-free
copyright 2002-2022



---

Angus's Corner
From our correspondent and
skilled taster Angus MacRaild in Scotland
Three Glen Moray
I have a big soft spot for Glen Moray, they rarely disappoint I find. And even today, there are quite a few casks around which stand above many other Speysiders I think. Let's try three of them today.

Glen Moray 2008/2021 (54.9%, Francis Cuthbert private cask, cask #5576, bourbon barrel, 233 bottles)
Colour: straw. Nose: quite sweet, but naturally so, a very classy modern 1st fill barrel at first nosing. Lots of posh custard made with dessert wines, coconut water, gorse flower, barley sugars and lemon curd. The epitome of very good modern whisky, a profile which it is hard to be against when presented humbly like this. With water: a little firmer, a notch drier and a few more subtle things like lemon peels, dried herbs and miso. Still overall quite sweet and fresh though. Mouth: good arrival, rather fat and juicy. Lots of vanilla cream, custard pastries, light grassiness, sunflower oil, buttered oatcakes and some hints of sandalwood and mineral oils. With water: as on the nose it's more chalky, grassy, citric and herbal with touches of tiger balm and wintergreen. Very good. Finish: medium in length, sweet but balanced, lemon marmalade, barley sugar again, malt extract and sweet breakfast cereals. Comments: Have you noticed how modern Glen Moray actually tends to be very good?
SGP: 641 - 87 points.

Glen Moray 23 yo 1996/2020 (55.5%, The Whisky Cellar, cask #7849, bourbon barrel, 115 bottles)
Colour: straw. Nose: one of these extremely natural and charming Speyside noses that's just riddled with straw, freshly kilned malt, crushed oatcakes, breakfast cereals and things like runny honey and golden syrup. You can also add to that some granny smith apples and cider apples smooshed together with a few drops of pumpkinseed oil. A nose you could describe as simple but also complex (what?) I find it effortlessly charming, a style it's impossible to be against. With water: goes further down this route of crispness and sharpness with things like nettle, spearmint and a little mentholated tobacco. Mouth: dusty malt bins (which I eat regularly) watercress, fennel, dried mint and barley sugars with lemon peel. A feeling of crunchiness as well which is quite funny and some nicely tart green acidity, white pepper and gooseberry notes. Fun stuff! With water: becomes fatter and oilier in texture which is very appealing. Olive oil, bouquet garni of dried herbs, flower pollens and quite a few notes of beers such as IPAs and old school shilling ales. Finish: medium in length and becoming rather savoury, on soda breads, fruit scone mix and touches of turmeric and tarragon. Comments: playful, unassuming and effortless - which seems to increasingly be my watchword for these extremely charming Glen Morays. Same quality as the Cuthbert Cask.
SGP: 551 - 87 points.

Glen Moray 10 yo 1986/1997 (59.1%, Scotch Malt Whisky Society, #35.15)
An random oldie from the middle years of the SMWS - there were sublime whiskies during this era, and also total clunkers. Let's see which end of the spectrum this wee Glen Moray strays towards… Colour: pale straw. Nose: quite a different style, this is bolder, fatter, drier and more petrolic. A richer style of distillate overall but still rather classy I think. Barley sugars, lemon barley water, chalk, putty and pressed flowers. With water: really now on white flowers, chalk, pollens, sunflower oil, bread dough and oatcakes. Austere, but lightly so. Mouth: there's old style, then there's modern style, and then there's something like this, which we should perhaps start calling 'middle style'. A rather lovely mix of petrols, cooking oils, mineral oils, putty, linseed oil, lemon peel, citronella and toasted seeds, brown bread and various types of scone dough. Some wee hints of white stone fruit as well. Quite different from the other two but this is high quality distillate. With water: nutty muesli, more thick cooking oils, watercress, lanolin and suet. The texture is really quite thick now, emphasising all these oils and putty vibes. Finish: good length, rather dry, chiselled, sharp and peppery with chunky cereals and toasted breads. Comments: the fun side of intellectual whiskies. A definite departure in distillate style from the other two, but this is still high quality, very fun, characterful whisky. I doubt there's too many other Speysiders from this production era that would stand up well at this age in relatively restrained wood. 87 again, so: strike!
SGP: 461 - 87 points.