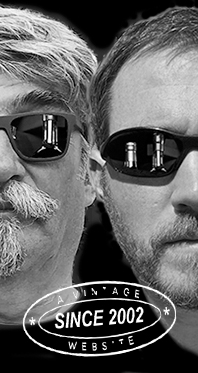 Home
Thousands of tastings,
all the music,
all the rambligs
and all the fun
(hopefully!)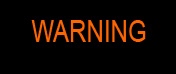 Whiskyfun.com
Guaranteed ad-free
copyright 2002-2022



Little trios, today three young wee Glencadam

The aging of Sauternes (Sauternes-Barsac)

A humble official NAS, a young official finished in Sauternes, and an explosive independent. Fine with you?

Glencadam 'American Oak Reserve' (40%, OB, +/-2022)


Just an NAS entry-level drop for warming-up purposes, although you would never know… Are they still making the humble 'Origin', by the way? Colour: gold. Nose: porridge, sourdough, vanilla and sawdust. I repeat, porridge, sourdough, vanilla and sawdust. Plus ripe apples and some cut grass. Mouth: good, barley-y and malty, a little sour (apples) and otherwise on pear cake and more vanilla. Finish: medium, grassier, even more on beers. Always the same feeling of sawdust in the aftertaste, plus a handful of Ricola sweets. Comments: any single malt, or whisky for that matter, bearing the word 'reserve' would be a little average, don't ask me why. No exception here, but it remains a find little drop – when there's no older Glencadam.


SGP:341 - 78 points.

Glencadam 13 yo 2008/2021 'Réserve de Sauternes' (46%, OB, Sauternes Cask Finish, 3,042 bottles)


Finished in Sauternes casks, so obviously in French oak. Sauternes wood often works, provided no massive sulphur was burned prior to shipping. Barrels/barriques having contained sweet wines such as Sauternes would tend to rot faster, which is why you could find more sulphur in such second-hand casks. I've nosed some newly shipped Sauternes barriques while on Islay, a long time ago, and they were massively sulphury. 'When are you going to rinse them?' did we ask. 'Rinse them out? Are you crazy, do you know the price?'... Indeed, a long time ago… Colour: straw. Nose: perhaps this chalkiness? Otherwise cakes, barley, orange zests, touch of paraffin, vine peaches, quinces, a wee mustiness… I'm not really getting the wine, no big apricots or roses or litchis, and no botrytis either! Not obligatorily bad news. Whiffs of IPA. Mouth: good for sure, fruitier, this time, with apricots indeed, oranges and tangerines, Jaffa cakes, heather honey, drops of ginger tonic… Would tend to become even more citrusy over time, which is obviously fine. You would have believed this was ex-verdejo rather than ex-Sauternes. Spanish Rueda. Finish: good length and a clean, orangey path toward an oakier and bitterer aftertaste and just a handful of orange drops. Comments: clearly successful. Now, to know about the Château in Sauternes…
SGP:641 - 86 points.

Glencadam 10 yo 2011/2022 (61.5%, Signatory Vintage for Kirsch Import, 1st fill bourbon barrel, cask #800115, 226 bottles)


This one might be a little rocket-fuel-like. Colour: straw. Nose: a lot of chalk and hay, porridge, flour, limoncello and, well, ethanol! I'm not saying you do feel raw alcohol, I'm just saying this is very strong. With water: lemon sherbet and perhaps what we call 'a colonel', which is lemon sherbet drizzled with vodka. Right, drown in vodka. Mouth (neat): very acidic, with a mentholated, piney oakiness behind these massive limes and lemons. We could add some proper rum and voilà, the strongest mojito ever made! With water: incredibly lemony, very tight, with some yuzu, perhaps. Or other wee tart citrus fruits. Finish: very long and just as lemony. Lemon sweets. Did they distil lemons? Finish this in an ex-limoncello IBC? Comments: time to add that I'm a sucker for anything lemon. Spectacular young Glencadam but then of course, should you not be too much into lemons…
SGP:651 - 87 points.