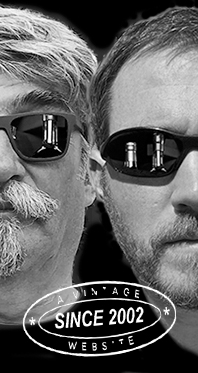 Home
Thousands of tastings,
all the music,
all the rambligs
and all the fun
(hopefully!)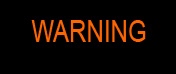 Whiskyfun.com
Guaranteed ad-free
copyright 2002-2022



Little Trios, today unusual Bladnoch

First a blend by the Distillery, then a new deep-oloroso-ed official, then a new NAS bearing yet another strange name.

Burgundy's jambon persillé (Le Porc Français)



Pure Scot (40%, OB, blended Scotch, Bladnoch, +/-2021)


A blend first launched to celebrate the Distillery's 200th anniversary. The main dresser should be Bladnoch but there is also some Islay and some Speyside, as well as some grain whisky. Let's hope this baby is Bladnoch-driven, and not just some kind of anonymous blandola (going a bit too far once more, S.) Colour: gold. Nose: it's malty, it's cakey, it is pleasantly waxy (beeswax), it's got a little wood smoke, some earl grey tea, lillies, honeysuckle, touches of earth… Well, imagine all blends would be like this! Couldn't the industry pull this off? Mouth: huge success despite the low strength. Same flavours as on the nose, plus more citrus, perhaps from Bladnoch's malt. This is a perfect blend – you don't even feel the grain whiskies. We're not far from Johnnie Walker's Blue Label, to tell you the truth. Exactly. Finish: perfect fresh and honeyed finish, with this lovely citrusy signature in the end. Comments: surprised and impressed, I am, which wasn't the case when I tried an earlier version leisurely. Did they change the recipe? Not my business of course, but I would also do a version at +/-46% vol.
SGP:641 - 86 points.

Bladnoch 14 yo 'Oloroso Sherry Cask Matured' (46,7%, OB, 2021)


This baby was born last year. According to the colour, this was not heavy/stuffy sherry. Colour: full gold. Nose: wood smoke and walnuts, both old and fresh, then roasted sesame and coffee-flavoured chocolate, which is not exactly the same thing as coffee and chocolate, mind you. Black nougat too, drop of miso, pipe tobacco from an old leather pouch (in other words, not wham-bam fresh pipe tobacco), and a growing meatiness. Ham and parsley, another winning combo and a great Burgundian specialty (jambon persillé). Mouth: walnuts, toasted cakes, tobacco, a little leather, a little pepper, certainly some nutmeg, a tiny cinnamon mint, some softer beef jerky, Nescafé (no worries), gingerbread… Once more, 46-48% vol. do make for a perfect strength. Finish: rather long, on cloves, walnuts, a little salt and, hold on, Mon Chéri! Sure I can quote brand names, I am not a professional. Comments: extremely good. Now, it's also true that I am a huge fan of olorosos (and amontillados), while this little Bladnoch made every effort to remain very close to that style of wine.


SGP:462 - 87 points.

Bladnoch 'Alinta' (47%, OB, Classic Collection, 2022)
Hold on, this one's a peater! I wouldn't want to quibble again but how and why would a peated Bladnoch belong to a 'Classic Collection'? I'm joking, all we'd still need to know about is the language in which 'alinta' means 'peat' or 'smoke'. Outer-Mongolian? Colour: straw. Nose: smoked raclette cheese at first, which is good fun, then the ammonia goes out and we're left with a grassy and fat smokiness, some yoghurt, mozzarella, compost and whiffs of horse saddle and dried tangerine skins (chen-pi). Even approaches gym-socks territory at times, but never crosses the border. Certainly not your average malt, I have to say I had never nosed anything similar. Mouth: oh fun! We're reminded of two drinks, first of the most petroly Alsatian rieslings, then simply of some naked batches of Longrow. At times you would almost believe some bacterial fermentation had taken place, willingly or unwillingly. Ashes, sausages, suet, tarragon, sage and parsley, even cress, thyme and pine, lard… Plus that magical element in any spirit, olives! Finish: medium and kind of cleaner. Notes of iron, salt, Fanta and sorrel soup. Comments: right, to be honest, I don't quite know what to think. What's sure is that I wouldn't call this Bladnoch. I think I actually love this new 'bacterial' style where flaws are assets, but I am not dead sure about that. Some thinking to be done, score just for the record…
SGP:363 - 85 points.