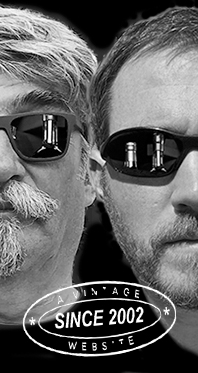 Home
Thousands of tastings,
all the music,
all the rambligs
and all the fun
(hopefully!)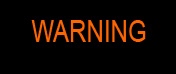 Whiskyfun.com
Guaranteed ad-free
copyright 2002-2022



Top-class old grains whiskies (30-55 yo)



We do this every few months. I'd say when the wood is good, the grain is good, provided excessive coconuts and nail polishes are kept at a distance. Let's see what we have…



Girvan 30 yo 1991/2021 (53.6%, The Whisky Barrel, The Grand Tour, Viking 1, 1st fill palo cortado, cask #TWB1022, 162 bottles)


We keep roaming space with The Whisky Barrel. Hope this wee Girvan isn't rocket fuel, having said that. Colour: gold. Nose: a soft vanilla, less varnish than expected, no acetone, rather some fresh brioche. It's a soft, light one. With water: a little chamomile, a touch of spearmint, then shoe polish and metal polish. Mouth (neat): a little coconut this time, some sweet grasses, touches of earth that would even impart a wee felling of malt whisky, then orange squash and jelly babies. A little roasted tea, possibly from the sherry cask (hochicha).With water: I'm reminded of some old bottles of Canadian Club that my father used to bring back from his travels. Finish: rather short, naturally, but not too thin. A little nutty/leafy sherriness. Comments: possibly one of the best Girvans I've ever tried, but I'm not a fan of Girvan generally speaking.


SGP:641 - 84 points.

Girvan 30 yo 1991/2021 (52.6%, Oxhead Whisky, refill bourbon barrel, cask #54709, 134 bottles)


Colour: gold. Nose: I'm finding this one even more metallic, which, I insist, I enjoy. Penny book, aluminium can, then rather soft maize bread, sweet focaccia, teas… As usual it's a rather thinnish nose but I find it pretty charming and would understand that someone would use it as a proper component in a high-brow old blend. Some vanilla, a little coconut water. With water: some varnish coming out, and this time again a little shoe polish. Mouth (neat): really sweet and fruity. More orange squash, chamomile, ginger beer, also a little hibiscus syrup, perhaps… With water: a bizarre feeling of Southern Comfort and sugar eggs. Certainly not unpleasant and probably even quite funny. Finish: shortish, thinnish, with notes of chicory coffee this time. That's the oak. Comments: I liked it just the same. It's not impossible that 30 would be a minimum age for grain whiskies.


SGP:641 – 84 points.

North British 30 yo 1991/2021 (47.6%, The Whisky Barrel, The Grand Tour, Viking 2, 1st fill palo cortado, cask #TWB1023, 159 bottles)


Let's hope this baby won't make us spaced out… Peace! Love! Remember, at least at that time, North British was distilling maize. Colour: gold. Nose: another one that's rather seductively metallic, but this time I'm also finding a little mustard, certainly some fino sherry, nocino liqueur (green walnut liqueur, you may check Silver Seal's), some burnt toasts, almonds, pistachios…Allt this is rather lovely and you would believe at times that this is malt whisky. Mouth: always this built-in thinness, but I'm certainly not against these sour teas (eglantine) or these sweeter tobaccos (from untipped Camels or Craven "A", remember?) A little coconut wine or liqueur, but no vulgarity. Finish: short, rather sweet and sour, with some coriander and coconut. Something Thai, I would say. Comments: thin not weak, with probably a little more action than in the Girvans.


SGP:551 - 85 points.

To the seminal Cambus (check the old ad up there)…

Cambus 30 yo 1991/2021 (53.3%, Cadenhead, Annual Shop Release 2021, oloroso sherry hogshead)


Cambus, the seminal grain whisky! Colour: red amber. Nose: the superiority of an active oloroso cask is clearly displayed here. A large walnut cake, some chocolate and macchiato, some black nougat (or Spanish turon), also a feeling of old South-American rum. Perhaps from Colombia? Peru? There's even a little Maggi, lovage, soy sauce… Clearly a good cask that's done its job properly. Mouth: bingo, great work Cadenhead. Wonderful coffee liqueurs, roasted pecans, chestnut honey, then a little marmalade, some greasy umami-led bouillons, rum again… Well, this is almost malt whisky. Great cask. Finish: medium (so not short), nutty, meaty and coffee-y. Touch of glue and varnish in the aftertaste, which I find good and funny. Comments: great grain from a great cask. Quasi-malt (I know, I know).


SGP:562 - 88 points.

Cameronbridge 46 yo 1974/2021 (40.2%, Wu Dram Clan & Whizita, hogshead, 218 bottles)


This is well cask strength, mind you. Probably a little fragility in there… Colour: straw. Incredibly pale at 46. Nose: hold on. Who poured a few bottles of 1960s Bowmore into this hogshead? Where do these mangos and pink bananas come from? And the sunflower oil? The marzipan? The viognier? The white asparagus? The wee pineapples? The lilac and the wisteria? All this is extremely soft, perhaps a little fragile indeed, but just wonderful. In the old days, some absent-minded tasters may have described this one as 'being a little feminine'. Mouth: phew! No excessive tea-ness, no sawdust, rather these tropical fruits once again (just the same ones) and a sumptuous floralness. Zucchini flowers and honeysuckle, rose petals, proper Turkish delights, flower beignets… Almost a liquid miracle, how did this one survive this beautifully? Finish: sure it isn't very long, but what a wonderful herbal and floral freshness. Mango syrup in the aftertaste! Comments: one of the most floral whiskies I've ever tried, chamber whisky as in chamber music. An utter miracle. So, tell me, who did pour the old Bowmores while no one was watching?


SGP:640 - 91 points.

Invergordon 48 yo 1972/2021 (44.1%, C. Dully Selection, barrel, cask #1088, 140 bottles)


Colour: gold. Nose: I'm reminded of some Very Old Fitzgerald bourbons this time. Big vanilla and fudge, with whiffs of cellulosic varnish, then rather various tobaccos. Scones, millionaire shortbread, dandelions, then a few wine gums, jellybeans, bubblegum… Some youth remaining in this very old grain. Some peanut butter too. Mouth: things are a little tough after the old Cameronbridge (Ca-me-ron-bridge!) that just stunned us. Old sherried Invergordons are well-known but even if this a tad simpler, give it a little attention and you'll find some wonderful pastries, custard, acacia honey, bubblegum, banana foam, perhaps a little agave syrup, barley syrup, orgeat… Strength and body are perfect. Finish: medium, rounded, on banana cake and heather honey. It's really very much alive. Comments: exquisitely banana-y and dangerously drinkable. Class cask.


SGP:640 - 88 points.

Invergordon 55 yo 1965/2021 (40%, Wu Dram Clan & Kirsch Import, barrel, 228 bottles)


This IS cask strength and most probably the oldest grain whisky ever bottled (ready to be proven wrong). These people are crazy. Colour: full gold. Nose: it needs to be said that the 1960s Invergordons do rule supreme over my 'grainy list' (which doesn't quite exist in real life but there). This is rather a kind of complex soup, with bits of artichoke, asparagus, leek or cauliflower, all that seasoned with whisky and triple-sec as well as a little miso and umami sauce. A little crushed overripe banana too, perhaps manioc, celeriac, parsnips… It's getting fractal, in fact, just wait and many tinier aromas will start to parade under your nostrils. Mouth: salty and slightly varnishy at first, with some bouillons, then rather on seasoned fruit juices. I was about to mention sweet guacamole. Perhaps not. Banana chutney, mango chutney, more bouillon… The body's obviously a notch thin(nish) but in no way does it become frustrating. Drops of banana wine, mullein syrup, woodruff syrup… Finish: short, naturally, but once again that isn't frustrating at all. Sweet teas, vanilla-ed rooibos, a tiny touch of liquorice wood, perhaps a few mirabelles… Once again a faint varnishy return in the aftertaste, which is typically 'grain whisky' in my book. Comments: I'll say it, I liked the Cameronbridge rather better, but I find it crazy that this imperilled masterpiece was still alive, and rather beautifully so. An ode to time.


SGP:561 - 89 points.