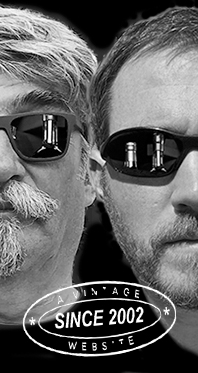 Home
Thousands of tastings,
all the music,
all the rambligs
and all the fun
(hopefully!)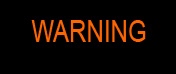 Whiskyfun.com
Guaranteed ad-free
copyright 2002-2022



| | |
| --- | --- |
| | A few recent world whiskies that I've found extremely, well, oaky in some way. Not kings of balance for sure, but remember, it's always only a matter of individual taste and my caviar may well be your natto and your langoustines my surströmming (are you following me?) Please, please, take these scores with a miountain of salt, they just reflect my tastes. Hope I won't ruffle too many friendly feathers today… What's more, n all these cases, I'll publish other expressions from the same distilleries that have been much, much more to my liking in the coming days. |

Galaad 2018/2021 (53%, LMDW, Version Française, 485 bottles)


This from Bretagne/Brittany. I'm sure I could find out about the Distillery – last time I checked there was no Galaad Distillery – but there are some more pressing affairs. Colour: straw. Nose: sawdust, vanilla, lager, croissants and, let's remain local, kouign amann. That's an insane Breton cake that would contain more butter than you could possibly imagine. A sin. With water: hints of pears, cider, fresh oak. Mouth (neat): easy, fresh, fruity, a tad on the oaky side (vanilla-driven). Banana cake. With water: more oak and pears. Finish: medium, some williams pear eau-de-vie aged in new oak. Comments: in fact, this one leaves me cold. Not bad at all but I think it's rather all about the oak. With encouragements, as some Chinese Olympic Games official would say.


SGP:441 - 75 points.

No comprendo mucho about that wee Galaad, but let's move on…

Cotswolds 'Sherry Cask' (57.4%, OB, England, small batch, 2020)


We're becoming fans of Cotswolds at European WF Towerz. Why wouldn't they relocate to civilised regions? Like, to Alsace? Colour: gold. Nose: all what was nice in the 'Galaad', minus all what was lousy in the 'Galaad'. Banana cake, nougat, roasted sesame, amaretti and, to be honest, not much sherriness as such. With water: macaroons and, indeed, amaretti. They must have thrown quite a few handful amaretti into the cask while no one was watching. Some maraschino cherries too, while they were at it. Mouth (neat): oh good. Mint, artichokes and honey (I know), bitter almonds, more amaretti, nocino… With water: good modern bright wood-driven sappy development. A little rubber, bay leaves, nutmeg… Finish: long, rather more oak-driven. The limits of the exercise, as they used to say in Soviet gymnastics (what?) Comments: started very well, the finish was harder. 2 much oak.


SGP:361 - 79 points.

These modern oak-driven whiskies are becoming boring and tiring, are they not? Too many corners cut? Let's try another English… And try to avoid oak fatigue.

Bimber 'Ex-rye whisky barrel' (58.5%, OB, England, 2021)


The bottle is superb, is it not. Colour: gold. Nose: balsam, sandalwood, bubblegum. Tons of bubblegum and sweet cinnamon. With water: same. Some lavender, that's the rye speaking out. Rye bread (but naturally). Mouth (neat): good for sure, but too much for me. Too much oak, too many spices, too much pepper, too much extraction. Pretty tiring. With water: no. No to dominant oak, yes to balance. Finish: long, way too oaky and spicy for me. Comments: what works greatly with an average bourbon barrel just fails a little miserably when said barrel is too active. Very un-Bimber, this one, in my opinion, but watch the coming days.


SGP:261 - 70 points.

Enough with the Anglo-Saxon oaks (yeah rgiht), let's change continent…

Milk & Honey 2018/2021 (54.9%, OB, Israel, ex-Islay, private, cask #2018-0687, 224 bottles)


It took me a little time but I'm much impressed with what those people at M&H are doing. Colour: gold. Nose: ex-Islay usually means ex-Laphroaig. I don't quite know why Laphroaig are being so liberal with their casks. IKEA wood, teak, kippers, new parquet, eucalyptus wood. With water: same-ish. Turpentine and various terpenes. Mouth (neat): LOL and kind of good. Rubber, myrtle, bell pepper. A little tough, in fact, I suppose water is mandatory here. With water: a little too much for me, I'm afraid. Very heavy smoked rubber, hashish, oils… Finish: same. Comments: this one went wild. You could either (try to) drink it, or just smoke it in a nargileh or in a spliff. The most extreme whisky I've tried this far in 2022, but indeed this is just the beginning…


SGP:272 - 75 points.

Heaven Hill 12 yo (64.9%, Cadenhead, USA, World Whiskies, barrel, 240 bottles, 2021)


Some varnish to be expected, if you ask me. Colour: gold. Nose: not quite varnish, rather popcorn, nougat, lavender, pancake sauce and 'grain whiskey'. Probably a little thin this far. With water: fine, intellectual, with some wisteria, old books, broom, copper polish… We're being a little posh here. Mouth (neat): raw ethanol, pinewood, black propolis. Extremely tough this time, almost cheapo grain whisky. Questionable. With water: once again, water works rather well, but it won't save his oaky brew. Finish: ouch. Comments: pretty disastrous. Empty spirit in terrible wood, this shouldn't have been bottled. I mean, holy featherless crow, Campbeltown!


SGP:261 - 50 points.

To our neighbours Germany. As we very well know in Alsace, Germany tends to deliver… (taking chances here…)

St Kilian 2017/2021 (59.6%, OB, Germany, Whisky Folks, 1st fill oloroso hogshead, cask #674, 446 bottles)


Nicknamed 'oloroso grandioso'. Colour: gold. Nose: some meaty fruitiness, doughs, orange blossom and honeysuckle, cauliflower beignets, pancakes, cappuccino, earthy vegetables (that's root vegetables, no?) and pipe tobacco. A lot of pipe tobacco. With water: smoke, rubber, and the tyres and brakes of a good Porsche after a few rounds on the Nordschleife. Mouth (neat): heavy, very heavy, but it is the kind of heaviness that we think we enjoy. Thick clove-driven spiciness, many resins, essential oils, propolis, paint… Feels like everything's been heavily concentrated here. Perhaps a little tiring at this stage, but I suppose younger elves would handle this better. Guys, seriously? How thick is this? With water: takes water well, that's good. Now the oak's oils and spices keep calling the shots. Finish: very long, spicy, thick. Comments: right, this one was a little Wagnerian, was it not? Very spectacular, at the minimum. Makes Port Ellen feel like Glenkinchie, as we sometimes say. Auf wiedersehen.


SGP:472 - 84 points.

Well, all those rather dissonant babies would certainly please the most bored whisky enthusiast! But I'm not part of that crew... Please wait for another St. Killian right tomorrow... Tomorrow is a day of redemption...