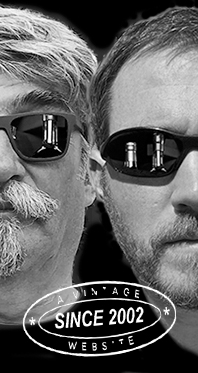 Home
Thousands of tastings,
all the music,
all the rambligs
and all the fun
(hopefully!)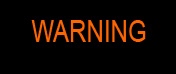 Whiskyfun.com
Guaranteed ad-free
copyright 2002-2022



---

Today, Whiskyfun is twenty and if you allow us, we shall try to celebrate with a little panache!
Angus has kindly written the main notes for these celebratory malt whiskies and I'll be content with adding some newer impressions of mine, while remembering that I've already tried these, sometimes several times. Having said that, old bottles may diverge a wee bit from each other over the years, contexts may change as well, and frankly, I'll always prefer to try a brilliant malt for the umpteenth time, rather than tackle a brand new expression of Passport, William Lawson's, or any pumped-up and truly uninspiring new NAS from Speyside or elsewhere that's already met with three, four or five different oaks over its very short life span. See what I mean?
Anyway, happy 20th Anniversary to little Whiskyfun, these celebrations will last for a good few days but in the meantime, here's what we've chosen to taste on this very day, with the extremely helpful assistance of our excellent friends Aaron and Jon in Hong Kong. Angus has also written a very thought-provoking piece about how whisky has changed (or not) over those 20 years, you'll find it after these tasting notes. Please note that other such wee articles may get posted in the coming days or even weeks, we may have things to say, we'll see.


Tasting Eight Sherried Legends
for Whiskyfun's 20th Anniversary,
with thanks to Aaron & Jon in Hong Kong

Macallan 15 yo 1947 (80 proof, Campbell Hope & King, Rinaldi import, sherry, long cap)
There is also a version with a shorter 'securo' capsule, although how different the whiskies are I couldn't tell you having never tasting them head to head. Needless to say this and the 1946 are held in extremely high esteem and for very good reason. These post-war batches were famously more peaty than later vintages. And then there's also the legend about Campbell Hope & King's bottlings being superior to Gordon & MacPhail's due to the fact they would add aged Cognac to their bottlings when vatting. I couldn't tell you if that was true, but it was certainly a practice that used to be common on Cognac where they would add some very old rhums for sweetness and colour.

So it's not inconceivable, and it's certainly a nice story, but personally I think the quality of this series is more due to the fact they were bottled at 15yo and 80 proof. Colour: gold. Nose: extremely herbaceous and on the kind of peat that feels subdivided into many various roots, earths, smoked teas and organic aspects. Add to this some totally stunning and remarkably fresh exotic fruit qualities and you really have lift off. Behind this also crystallised and preserved fruits of all kinds, many more teas of the fruit and herbal varieties and things like very old Fins Bois Cognac and yellow Chartreuse. Mouth: superbly herbal and syrupy, but also very full of waxes, metal polishes, wee sooty notes, tiny inflections of OBE and a gorgeously medicinal, cough syrup flavour. Extremely concentrated, further notes of coconut, sweet dessert wines and medical embrocations. A rather peppery and increasingly loud peat flavour also begins to come through. Really displays impressive power and freshness still. Finish: long, peppery, peaty, rooty, lightly sappy and still very herbal and full of various fruit and herbal liqueur impressions. Comments: these bottling have perhaps become a little forgotten about, but they still have remarkable power and quality and its unsurprising they have had such a big influence over many whisky lovers. The balance of peat, fruit and earthy complexity in this one is just stunning - could be an old Talisker or Highland Park in many ways.
SGP: 665 - 94 points. (Angus)

Serge: I first tried the 1947 in 2004 and scored it 96/100. It is one of those whiskies that you remember, even after err, eighteen years, but I'm now finding my early note particularly poor. I hadn't even recorded the bottler at that time (G&M or CH&K?) and couldn't have cared less about the kind of closure, long neck, short cap, securo, straight neck, bulky neck, cork stopper et al.. But things were to change after only a few months of 'blogging'… Having said that, these whiskies weren't really rare back then and trying them was not quite 'an event'. Just booze… Colour: gold. Nose: coal and peat smoke, meaty fats, gentian, chartreuse and camphor, hundreds of old liqueurs, some long forgotten, and a magic savoury and waxy side that reminds me of an old restaurant in China, way, way before WF was started. Mouth: don't stand when trying this, please sit down. Extraordinary notes of mint and all things related to said plant, French and Spanish chartreuses, root liqueurs, bouillons, smoked meats and fish, pine liqueurs… Finish: more of those stunning liqueurs. Comments: it was said that they were firing their stills using peat instead of fuel during and right after the war, because fuel was in short supply (and warships did not run on peat). Not sure that was true, having said, and if it was, whether were they still doing that in 1947.

Tormore 16 yo 1966 (57%, Samaroli, sherry wood)
This one was part of Samaroli's very first series, along with the Laphroaig 1967, undoubtedly one of the greatest whiskies every bottled. Needless to say, this Tormore carries an extremely high reputation… Colour: deep brownish amber. Nose: a deep, mighty and robust sherry profile. Highly focussed on damp earths, tobaccos, walnut liqueur, dark chocolate, elegant game meats and espresso. But really it is a whisky about focus, control and power - the way the familiar flavours are concentrated and delivered is the most impressive aspect. These are whiskies which kind of dominate the taster and take charge of the directions - all you can do is follow along.

Probably why Serge calls them 'Movie malts'. Now it becomes amazingly savoury, earthy and umami, on mole sauce and Maggi, in time also some dried exotic fruit notes in the background too. With water: really perfectly fresh and balanced now. Dried exotic fruits alongside raisins and sultanas. I also find things like incense and pot pourri with some spiced marmalades. Outstanding elegance and complexity but also power. Mouth: very darkly fruity, dried out dark fruits, preserved prunes in Armagnac, the best black coffee and bitter dark chocolate with sea salt. In fact this salinity is quite a key aspect which I hadn't noticed in this whisky before, makes me think quite directly of the greatest VORS olorosos. With water: goes up another level now. Umami, many shades of fruit, earth, immensely beautiful rancio, dried herbal qualities and all the above flavours but here there's an elevated sense of cohesion and beauty which is kind of breath-taking. Finish: incredibly long, mentholated, on all the above flavours but remaining entirely about cohesion, control and complexity to the very end - whenever that may be… Comments: so fascinating to try this side by side with the Longmorn, when the Longmorn arrives at its place it settles. This one just keeps sailing into the stratosphere and becoming more and more elegant, complex and fascinating. Each time you return there is something new to discover, an effortless masterpiece.
SGP: 672 - 95 points. (Angus)

Serge: it is to wonder if this very bottling hasn't been a little instrumental in Sukhinder Singh and his skilled gang's decision to buy up Tormore Distillery from Pernod Ricard, just a few weeks ago. Right, I'm not saying it was the only reason… Having said that, I only wrote a proper note for it in 2009, but I remember it had brought me to my knees. Colour: mahogany. Nose: starts with the most precious coffee and the most precious chocolate, plus a feeling of 500 years old oloroso. Moves then towards fatty meats and bouillons, plus myriads of other such aromas. This is a much expurgated note but in truth, you could spend your night with this dram, rather than binge-watching Netflix. Mouth: you can't make them more savoury and rancio-y. As Angus said, it must have been seating next to the greatest armagnacs, and perhaps cognacs, at the school of booze. Finish: almost eternal. Comments: this kind of 'sherry' is nowhere to be seen anymore. All these bespoke 'seasoned' casks of today simply do not compare.

Longmorn-Glenlivet 1974/1985 (60.8%, Samaroli, sherry, 600 bottles)
1974 seems to be one of the very last years where Longmorn would display an almost obscene exotic fruitiness, this is another that holds a strong reputation. Although, last time Serge recorded notes for these pages, he found water to be pretty essential, let's see… Colour: deep amber. Nose: amazing how interesting it is to try this adjacent to the Tormore. This is immediately more tropical up front, dried exotic fruits, tropical jams and teas. But then there's many similarities to the Tormore: black miso, umami, damp cellar earths and leather tobacco pouches. Once again it's really about delivery, poise, power, concentration and control.

The positive attributes of these old Samaroli beasts are all very shared I believe. in time even more fruits come: pomegranate, blood orange, star fruit, guava - mesmerically fruity! With water: really stunningly exotic and amazingly vibrant, it really does sing with water! There's also little game meat and hessian notes fading in and out. Mouth: maybe not as immediately immense as the Tormore, instead really softly earthy, stunningly fruity - dark fruits as well as tropical - and also showing similar vibes of umami paste, chocolate sauce and even salted treacle. With water: same story of exuberant fruity flavours of preserved exotic and dark fruits along with roots, herbs, game meats, treacle and herbal wines. Immense length and concentration and power. Finish: long, perfectly on bitter herbs, fir wood resins, camphor, natural tar extracts and preserved dark fruits. Becomes even a little medicinal now. Totally stunning and almost monolithic. Comments: a totally stunning whisky, but in the end it kind of finds its place and stays there, even becoming a tad monolithic and tiring, despite its obvious brilliance.
SGP: 662 - 93 points (Angus)

Serge: first tried in 2005, Samaroli again. I remember, in the heyday of the Malt Maniacs and of Excel sheets, I used to keep a ranking of all bottlers, including simply 'OB' (the OB category was sitting somewhere near the end of the second tier). Two bottlers used to reign supreme, the tiny The Bottlers (Raeburn Fine Wines) and… Samaroli indeed. Having said that, you cannot taste Longmorn without thinking of Gordon & MacPhail. Colour: coffee. Nose: ooh the Longmorn jams and chocolates! Liqueur-filled chocolate, ganaches, insane deserts, blackberry jam, blueberry tarte (watch your blue teeth), tamarind and mango jams… As Angus said, it is the most exuberant this far, and I'm happy to report, empirically, that wasps prefer this one. Mouth: it's an easier one. Longmorn's never been difficult. Many jams again, a touch of incense, and the thickest, most extravagant Jamminess. Finish: same, plus once again some old wine brandies (watch this page on Sunday!) Comments: superb but perhaps not the utter craze, possibly because there were many other great Longmorns.

Springbank 12yo (100 proof / 57.1%, OB for Samaroli, early 1980s, 2400 bottles)
Serge and I have both tried this legend on several occasions, and Serge has recorded notes for these pages twice now. So, we'll try to keep this brief and to the point. Suffice to say, this is an important and hugely influential bottling that has been responsible for detonating the minds of countless whisky people in the decades since it was bottled. Colour: amber. Nose: what always strikes me about this whisky is that where other legendary bottlings (like the Tormore above) need time in the glass to get to their nirvana point, this one just always seems to arrive fully formed. A devastating mix of all manner of fruits, waxes, intricately detailed peat and almost any stunning flavour group you could care to mention.

That's really the struggle with this whisky, it's impossible to write a tasting note without penning something of similar length to the Epic of Gilgamesh. There is almost too much going on, you hardly know where to begin. With water: kaleidoscopic and once again leaves you feeling a little breathless to keep up with everything that is going on. Enough said! Mouth: a whisky where every part of its production, maturation and bottling went right for it. Its challenges are also its assets because so many different attributes - sweet flavours, dry flavours, fruit flavours, sherry flavours - are all dialled up so high and yet they fuse and balance together so perfectly. The only part that isn't 'big' is the peat, but even then it is certainly present and plays incredible tricks in how it interacts with the other parts of this whisky. Hypnotic and bewildering. With water: I find it juicer, fruitier, more playful and globally more luscious. But the same characteristics and qualities as described above remain firmly in place. Hard to believe the power and endless evolution of this whisky. Finish: huge, immensely long and really it's the power that's so striking, the aftertaste seems to get more powerful over time rather than fading. Very few whiskies I ever tried seem to possess this kind of power and trickery. Comments: my feelings and score remain unchanged for this remarkable whisky. Each time I taste it I discover something new about it. SGP:
662 - 97 points. (Angus)

Serge: I must have already written the equivalent (quantity-wise, not quality-wise) of Crime and Punishment about this very Springbank. I first tried it in 2004, I remember that was in Zürich with good friends, and couldn't score it less than 98/100. I know it is not an easy whisky, in the sense that if you do not give it at least two hours of your precious time, you may well miss the point completely, and even go like 85 points, no wait 87, no wait 89, no wait 91, no wait… 98. Never rush legends! Colour: deep gold. Nose: starts a little rustic, almost closed, and then starts to take off like an albatross, slowly, even a little clumsily, then rises to the sun. Other than that, I fully agree with what Angus just wrote. Ever been to the main market in Barcelona? All what's there is also in this whisky (minus the pickpockets). Mouth: some kind of precious five-storey liqueur. Dried fruits, teas, herbs, honeys, spices. Just like at that market. Finish: perhaps the most spectacular side of it, it is just endless and goes in cycles, almost never reaching the end. You'll always find something you hadn't noticed before, which will make you go for another sip, etc. Careful with this kind of perpetual motion, the proper procedures being 1. Pour a glass 2. Store the bottle 100m away 3. Nose and drink. Comments: please always follow the procedures.

Springbank 24 yo 1966/1990 (58.1%, OB, Local Barley, cask #443, sherry)
One of the first three official Local Barley bottlings, a series that's also of huge influence and importance to malt whisky culture. Although, I'd argue that these perhaps flew under the radar a little in comparison to the Samaroli, perhaps because they aren't quite as immediate and 'obvious' as that great 12 yo. These sherry beasts need quite a bit of time and air to reveal themselves in my experience… Colour: mahogany. Nose: almost the opposite of the Samaroli in the sense that there is a feeling of tension, as though this whisky is holding onto so much of itself. Yet, each time you come back to the nose there's something new.

It starts on chocolate for me, but you inhale at these threads and they unravel as earths, roots, smoke, 100 year old Armagnac, dried mint and eucalyptus. It's rather frightening as you feel this is another one which will just drag you in all directions for hours. With quite a bit of breathing time it's now beautifully on eucalyptus, fir wood liqueurs, herbal liqueurs, hardwood resins and exotic teas. Also a powerful and almost salt-tinged rancio. I don't think it's as good as the Samaroli, but this is still quite an astonishing dram. With water: really explodes in astonishing fashion now. Huge richness of menthol herbs, umami and exotic wood spices. Teas, dried exotic fruits and walnut wine. Once again we go back to this characteristic of power and concentration and the way this whisky delivers what are essentially familiar flavours and aromas. It really becomes astoundingly complex now, you could list many tiny aromas for hours. Mouth: wonderfully massive and enveloping texture, aged cheng pi orange peels, waxes, resinous fir wood, cloves and mineral oils. An astonishing fusion of aged teas, herbs, roots and mentholated tobaccos once again. With water: it changes again. Takes on new dimensions of flavour. Bitter herbs, green and citrus fruits, becomes fresher and juicer but also at the same time earthier, more medicinal, darker and displaying a rather beautiful bitterness of herbs, tar, pepper and earth. Finish: actually similar feelings to the Samaroli here, this is huge whisky. Extremely long, intense power, structure and stunning delivery of all these flavours that remain and echo long into the aftertaste. Comments: The gap between this one and the Samaroli started out rather wide but narrowed considerably. I still prefer the Samaroli, but this is a remarkable whisky and deserving of its mighty reputation.
SGP: 672 - 95 points. (Angus)

Serge: first – and last – tried in 2009. These are the bottles we all regret we haven't bought more of, just because they were 'already a little bit expensive' as they were coming out. Mind you, they used to gather dust in the shops because of that. We were fools. Colour: coffee. Nose: another movie-malt, but this time a part of that comes from proper aging, whilst the others were actually 'young' malts, further refined in glass, as Silvano Samaroli would have said. Incredible combination of raisins and other dried fruits, black olives, chestnut honey, polishes, smoky earths, and as Angus suggested, old rancio. I knew a general store in Freiburg, Germany, where they were having these and other West Highland Malts in the back of the shelves and strictly no one was buying them. But that was before blogs, forums and other evil. Mouth: it's rather full of liquorice and resins at first, then indeed, menthol tobacco and salty bouillons and even teas. Pu-Ehr tea. Mesmerizingly firm. Finish: long and really earthy, with many cigars. Comments: this is almost like enjoying some cigars without a puff. It should be covered by social security.

Karuizawa 1967/2009 (58.4%, OB for The Whisky Exchange 10th anniversary, cask #6426)
A shared bottling between TWE and LMDW, commonly lauded as one of, if not the greatest Karuizawa ever bottled… Colour: deep amber. Nose: what really strikes me is that this is like nosing the most stunning, long aged Armagnac you can imagine. Layers and layers of dried herbs, incense, roots and medicinal ointments. A profile which speaks of hotter climate maturation but it the most sublime way. With some time there's also coconut, mead, plum wine and even some very distant trails of the most elegant peat smoke. One of these whiskies that keeps going and going, endless resins, wood spices, crystallised fruits and delicate medicinal aspects.

Now leaf mulch, damp cellar earths and wild mushrooms. With water: sweeter and more mentholated, fruit liqueurs and syrups which give this feeling of elevated concentration and texture. Mouth: as with so many of these legendary whiskies, the word cohesion is what I often come back to. This feels like a cohesive whole, there's endless tiny flavours popping out, but it feels like a beautiful and singular spirit when you taste it. With water: becomes more powerful now, water seems to draw out more overt and punchy flavours of black pepper, pu erh tea, wormwood and camphor. Many complex medicinal and herbal flavours with mint, eucalyptus and tea tree oil. Finish: another one that's wonderfully long, resinous, herbal and back on exotic wood spices, incense, paprika and cedar wood. Quite exquisite! Comments: what I love most are these flavours of incense and medicines and the way it makes you think of very old Armagnacs, which in turn makes you think of some tropically aged rums. Another great whisky that reminds me of all the shared DNA in the great spirits of the world.
SGP: 563 - 94 points. (Angus)

Serge: another one that I've tried several times, first as it came out, in 2009. We've had some extraordinary Japanese whiskies with the Malt Maniacs earlier, especially that Yamazaki 1984 sherry that had literally killed us all and caught Top Gold at our awards. I'd like to add that there's a gentleman who's been totally instrumental to the rise of Japanese Whisky in Europe, that's our friend Bert Vuik, who first let me try some proper Karuizawa from some small bottles (20 or 25cl) that were only available at the Distillery. The other Karuizawas that you could find in Japan, at that time, were nearly crap and for scrap. Anyway, this 1967 was and remains sublime, with some very high and yet totally well-integrated cask extraction. Wonderful jams, dried fruits, ashes and oils and waxes going towards hevea. I find it even more Japanese than before; it's really captured the spirit of the country. To sip while listening to Sakamoto's best, but indeed, as Angus wrote, it also echoes the other greatest aged spirits of the world. And what a wonderful length!

Glen Garioch 1971 (59.6%, Samaroli, 2280 bottles, sherry)
Another early Samaroli masterpiece of huge importance to whisky culture. Always worth remembering that this is only around 8 years old, that it is as much about the peat as the sherry, and that Samaroli himself would say in later years that bottlings such as this one were not as good when bottled as they would later become. After all, he was an early advocate of bottle ageing. Another total glory that I tried a few times but didn't record formal notes for. Colour: amber. Nose: old style peat and old style sherry in perfect fusion. Only here it is this very specific profile that is both syrupy and slightly drying. Extremely medicinal and full of roots, wormwood, natural tar and underlying notes of camphor and hessian.

It's also outstandingly umami and salty. Huge power, but also amazing poise and control. It's still a total mindfuck to think that this is under 10 years old. Quite a few allusions to Brora in some ways too with this rustic farmyard peat. With water: bigger and broader, astonishingly. Rather more focussed on gentian, tar, earth and raw, immense, dry peat. Almost knocking the sherry into second place now. Mouth: massive! The Bowmore is probably more complex and slightly more subtle, despite also being a beast, but this is just a total leviathan! Astonishing power and immensity of peat flavour, peat you can figuratively chew. Dark, unctuous, hugely on savoury, umami and salty sherry with litres of natural tar, medicines and sooty peat embers. Totally kills you in the most brilliant way. With water: same story as on the nose. Intensely peaty, peppery, tarry and earthy with more of these massive salty and savoury umami flavours. Quite astonishing! Finish: massive, extremely long, hugely on dry tarry peat, salted liquorice, farmyard, black pepper and camphor. Although the sherry is still perfectly present and integrated. Comments: the first time I tasted this was in Sukhinder's office at the old TWE HQ in London, it was one of several drams over the years which fundamentally changed my understanding of what whisky could taste like. I've tasted probably thousands of whiskies since then, but I can safely say its power and immensity haven't dimmed in the slightest. If anything, it's the reverse, a total masterpiece and a whisky for the ages.
SGP: 578 - 96 points. (Angus)

Serge: Angus already said all I wanted to say about this one. I remember I had discussed it with Sig. Samaroli and indeed, he said it was rough and even not that great when he had bottled it. But indeed, he was counting on bottle ageing and it's true that after I first duly tried this baby, back in July 2004 (WF 96, already) eighteen more years have passed and I'd happily add one point (hurray!) It is an extraordinary smoky Glen Garioch, totally in the same league as that of the grandest grand Islays, except that whilst most Islays do 'lose' a little chunk of their smokiness over the decades, this 'Glen Geerie' did not. It remained a true and utter peat bomb! As for the rest, you would almost believe Michelangelo himself chiselled it in his workshop. Amazing nose, spectacular palate that could remind you of the greatest sherried Lagavulin, except that this GG is even bigger. Eternal finish.

Discussing bottle aging with the Master himself, one night in Ostende,
Belgium (photograph Marcel van Gils - glad you took that one Marcel)

Bowmore 'Largiemeanoch' 12 yo 1967/1979 (54.2%, Howgate Wine Co, casks #2655/6/7, sherry)
One that Serge and I have both recorded notes for on WF already. So, once again, I'll try to keep this on the shorter and sweeter side of things. But what's for sure is I'm not going to pass up the chance to try what is probably THE Black Bowmore! That is, until someone cracks open one of those elusive Gillie's bottlings for Australia… Colour: reddish mahogany. Nose: what I just love about trying this next to the Glen Garioch is to see the similarities, which is this profound fusion of sherry and peat so that they become one thing rather than two separate flavour groups.

Also this same feeling of concentration, syrups, tar and umami. But the difference is that there's a far more clear and vivid layer of tropical fruits. I would say this is also a little more deeply earthy and complex, but only just. In time there's an utterly mesmeric array of medicines, cola and root beer syrups, then back towards exotic fruits. Just astonishing! With water: all the above but add in resinous hardwoods, herbal extracts, more medicines and yet more exotic fruits in all kinds of form. Mouth: peat and sherry in perfect singular fusion, but add to that also these frankly outrageous exotic fruits. Three major flavour forces into one single, perfectly cohesive whisky. With water: more of the same, except more mentholic, sweeter, more peppery, more warming, perhaps more precisely on dry, earthy peat smoke and even more focused on sweet tar extracts. Things that shouldn't make sense but mange to inhabit the same space. What can you say about this whisky, it's an utter masterpiece. Finish: insanely long and almost outrageously exotic and fruity despite also being still very dominated by the sherry. Comments: monumental, poetically beautiful and moving whisky. Shares the same power as the Glen Garioch in its ability to forever alter your perceptions about what whisky is capable of as a drink and what quality truly means.
SGP: 677 - 97 points. (Angus)

Serge: not much to add to Angus's very precise description. We first stumbled upon this wee bottle in Bologna, at Giuseppe Begnoni's Whisky Paradise, during one of our whisky exploration trips . Nobody actually noticed it, except one of the master sleuths of whisky that was with us, Mister Luc T. from Belgium. Frankly, who would touch such a bottle without knowing what it actually is? At that time we had also tried all Black Bowmores that were already out, also all the official 1964s, the various Feschio & Frassa… But this Largiemeanoch was reigning supreme and as a friend recently suggested, you had to pull out a 'Bouquet' to find 'something it could talk to'. Anyway, I'm extremely glad to taste it again for WF's 20th, what an utter delight, so fresh, so eminently 'tropical', and indeed what a 'whole' instead of an accumulation of aromas and flavours. In a way, you could write a tasting note for it like this: Nose: Largiemeanoch 1967. Mouth: Largiemeanoch 1967. Finish: Largiemeanoch 1967. Comments: Largiemeanoch 1967. Post-scriptum: rumour had it that Cadenhead had done this bottling.

And now, as the sherry on the cake, that very thought-provoking piece by Angus I had promised... To read dram-in-hand (or Champagne if this is breakfast time for you)...

Angus MacRaild

Tasting backwards, looking forwards
Tastings like that are a rarity these days, only possible due to the extreme generosity of good friends and fellow whisky lovers. These kinds of bottlings belong far more to the early days of Whiskyfun and will likely feature less and less in the future. Indeed, the future belongs far more to newer distilleries and whiskies from many countries, not just Scotland.

| | | |
| --- | --- | --- |
| | For me, this 'globalisation' of whisky is one of the greatest emergent trends, and as a Scot I feel it only strengthens Scotland in forcing it to rise to the challenge. You only have to see how many more tasting sessions are devoted on WF to other countries these days to get a sense of this expansion. Although, I would argue, these kinds of legendary old bottlings are still of huge importance in the whisky psyche. They cast a very long shadow in the whisky hive mind. | |

| | | |
| --- | --- | --- |
| | When Whiskyfun started in 2002, twenty years would have seemed like relatively little in whisky compared to what it would seem like in the memory or lived experience of a human. Human lives always moved fast in comparison to whisky. One of the biggest changes in the whisky world since Whiskyfun started is the drive to make whisky faster - to achieve with new whiskies in five, or even three years, what most whiskies used to need the best part of a decade to express. Of course everything is faster paced these days, but this sense of acceleration in whisky is quite exciting and when looked at in the span of Whiskyfun's twenty years appears a pretty good measurement of just how much the drink, its culture and production have changed. | |

| | | |
| --- | --- | --- |
| | We don't have to agree with everything about how whisky has changed, and indeed there's no shortage of totally stupid, vulgar stunts, NFTs, laughably stupid five figure bottlings on plinths, cruel dialogue and bullshit to criticise these days. But I do believe that there are many positive people, trends and products all over the world in whisky that give us cause for celebration as we look ahead. | |

| | | |
| --- | --- | --- |
| | There is a view that there's too many distilleries these days and a tendency to eye-roll at the announcement of a new one - 'not another new distillery' - especially in Scotland. | |

| | | | |
| --- | --- | --- | --- |
| | I used to adopt this view myself on occasion, but many of the new distilleries are not the same as the larger, more established names. Even if they're getting through their initial years with fillings, cask sales and gin, these are clearly projects which have resulted from, and respond to in a variety of ways, the boom in single malt - and that's global, not just in Scotland. I believe what's happening in whisky is pretty much what happened in beer and wine: a movement based more around deliberate, qualitative production, driven by individuals and small groups rather than larger corporate imperatives. | Kilchoman Distillery being built, 2005 | |

| | | |
| --- | --- | --- |
| | It's just that everything in whisky costs more and takes longer. If Scotch Whisky becomes a little more like European wine then I believe that's a good thing, it'll just require new names and greater variety to get there. But a rising and expanding culture and market should support many of these smaller endeavours. | |

| | | |
| --- | --- | --- |
| | This is something that has been driven by a variety of new names and money, but latterly increasingly by geeky enthusiasts making conscious and deliberate decisions that try to balance commercial necessity with quality. Indeed, I'd argue they are increasingly the same thing. Much of this movement has been influenced and driven by whisky culture that very explicitly tasted, celebrated and analysed the kinds of whiskies in today's session. The greatest whiskies of the past were tasted with bewilderment and that bewilderment morphed into inspiration and motivation. Who could taste that Glen Garioch 1971 and no be baffled by the fact it is only around 8-9 years old? That bafflement has long been at the core of what drives whisky enthusiasm, but I would argue that it is increasingly behind new wave whisky making too. | |

| | | |
| --- | --- | --- |
| | Of course, given the effort, expense and time everyone is undertaking to realise these achievements, it's understandable that whisky is moving faster than ever. People want to see the fruits of their labour and the way to do that is to align whisky's pace more closely with its producers working lifespans. Thus far a lot of this has been achieved with clever, rather modern use of wood. But I suspect the next phase will be many more younger whiskies emerging that derive their quality from wood and distillate in greater balance. | |

| | | |
| --- | --- | --- |
| | Whiskyfun remains, at its core, the personal tasting diary of Serge Valentin. I would argue though, that it is also a little bit of a mirror for whisky culture more generally. You can see what is being made, bottled, released and discussed reflected in the almost daily tasting sessions that Serge somehow has the time to write. If this wee website makes it to forty, there will be all manner of things to talk about, but I believe what you'll see reflected is this new whisky frontier: faster, more diverse, more global and with a generally upward trend on quality. Hopefully we will have seen many new distillates and bottlings released in the intervening years breaking past that 91/92 point barrier. That is the threshold across which, in my view, whisky really begins to possess, and express, soul. It'll take time, but maybe not as much time as it once would have. | |

| | | |
| --- | --- | --- |
| | Today's session was really a celebration of some of the greatest whiskies of the past. They are always emotional, humbling and instructive to taste. I increasingly try to look to the future in what I do professionally with whisky these days, and with what I write about it. But I think we should never lose sight or understanding of what the past has given us: benchmarks of quality and beauty that are there to be discussed, celebrated and serve as nourishment for inspiration in the future. - Angus | |

More later, stay tuned...