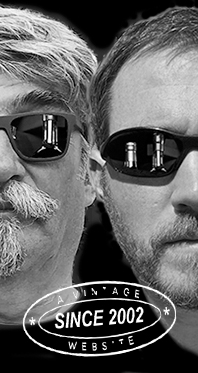 Home
Thousands of tastings,
all the music,
all the rambligs
and all the fun
(hopefully!)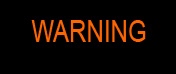 Whiskyfun.com
Guaranteed ad-free
copyright 2002-2022



World sessions, another one

As usual, we'll start this from France, especially since this is Bastille Day…

Benleioc 'Tourbe Intense' (45%, OB, Bows Distillerie, France, +/-2022)


Peated to more than 50ppm peat and supposed to be one of Bows' 'Brave Occitan Wild Spirits' (BOWS, get it?). It's made in Montauban, north of Toulouse, where it's said that 'no one should ever leave Montauban'. Actually a quote from cult gangster movie 'Les Tontons Flingueurs'. Colour: white wine. Nose: clean, smoky and ashy ala Caol Ila, which is rather impressive since Bows' still looks like a +/-250l one (wash at CI, 19,000l capacity each). Also tiny touches of juniper, fennel and eucalyptus and a very minuscule whiff of cologne. Mouth: probably less CI and rather more a mainlander, but there is some salt (right, a saltiness), really loads of ashes, and certainly some smartness (which consisted in NOT using any ex-wine casks). Hints of chilli and horseradish. Finish: long, clean, zesty, very smoky, with a great feeling of wasabi and pickled ginger in the aftertaste. Should go well with blowfish sushi, ha. A little pear. Comments: to be totally honest, I could have believed this was sourced from up there north Hadrian's Wall. Very impressive at such young age (they first fired the still in 2016), I'm glad this excellent one left Montauban.


SGP:466 - 86 points.

The Westfalian 2013/2018 (53.5%, OB, Germany, fresh sherry hogshead, cask #48, 288 bottles)


I agree I should have tried this baby earlier. It's true that The Westfalian is not one of the loudest and noisiest brands out there. Colour: gold. Nose: a lot of marzipan and roasted sesame oil, various turons and halvas, a curious but very pleasant feeling of rum and raisins, and perhaps a little rye. With water: some pencil shavings, coffee liqueur, cappuccino… Mouth (neat): fatter mouth feel, some spiced coffee, walnuts, ale, aniseed and cinnamon (rolls)… A feeling of spicy chutney too, almost an Indian side (let's have an Amrut after this one, hey why not!) With water: I don't think it really needs water. Finish: medium, with rather more spiced-up coffee liqueur. Comments: it's extremely hard to come after an excellent fresh peater, so well done Mr Westfalian.
SGP:641 - 83 points.

So we said an Amrut… (rummage, rummage…)

Amrut 2014/2021 (60%, OB for LMDW, Tripled Distilled Conquête, ex-bourbon, cask #872, 160 bottles)


Will this be an Indian Auchentoshan? Colour: gold. Nose: I hate it to be 'force-fed' aromas when not trying blind, but no one can do anything about that. What I mean is that every time I'm trying Amrut (unless sherried and/or peated), I'm expecting mangos, and so I'm finding mangos in this one. In fact, it's full of mangos and no one will ever complain. Mangos including that very desirable metallic touch that comes with them. With water: sorcery and witchcraft! Mango cake, mango liqueur, mango tarte… Plus a little honey and brioche. Mouth (neat): wham, mango spirit, just better than all real mango spirits I could try (not many of them, but they never worked, too aromatic). With water: moves towards citrus but never loses its mangoness. Blood oranges. Finish: long, with blood oranges and pink grapefruits, plus Timut pepper and that small Korean citrus-pepper, I think they call it 'Korean lime pepper' or Zanthoxylum coreanum. De nada. Comments: pure magic. Making a mango eau-de-vie without any mangos! There's even more mangos than in anything by Midleton or Bushmills. Not too complex, it's just incredibly good.
SGP:751 - 90 points.

Hellyers Road 2008/2020 (62.6%, OB for Taiwan, Australia/Tasmania, Master Series, bourbon, cask #20V08c06, 271 bottles)


This one for Or Sileis and several other lovely Taiwanese entities. We were never disappointed with these batches. Colour: gold. Nose: great, nosing fresh caraway bread, green bananas, sauna oils, pinewood, and many leaves and herbs I've never heard about. You know, any unknown leaves or grasses you would rub between your fingers while having a stroll in the woods or meadows. With water: huge notes of marshmallows (Boris Johnson's main drawer at 10, Downing), then melissa and coconut balls. Mouth (neat): rather a little strong, and rather full of rosewater, rose liqueur from Cyprus (tourists ahoy), some curious mints and cumin, and simply some all-round gewurz from a very hot vintage. With water: wandering off in liqueur territories, really, contact with civlisat… I mean with the whisky world has been lost. Finish: long, very sweet and on sweets. Liquorice allsorts. Comments: maybe not as thrilled with this very extreme one as with other, well, extreme Hellyers Road. They're always a little extreme anyway, are they not.
SGP:641 - 82 points.

Perhaps more wood sorcery… And since we've mentioned B.J….

Bimber 2017/2021 'The Channel' (57.6%, OB for Kirsch Import, England, Madeira finish, cask #109/4, 272 bottles)


A story about swimming across the Channel between England and France, supporting Sea Shepherds and, hopefully, all the poor migrants who would try to do the same, just in the opposite direction. Let's rather think about them, poor souls. Colour: apricot. Nose: an even fruitier version of the Hellyers Road, with shared styles, just with rather more fresh fruits than just Boris's bonbons. With water: whiffs of new sweater, otherwise bags and bags of small citrus, including the Dutch dentists' preferred, kumquats. Mouth (neat): explosive fruitiness, syrups, more citrus-peppers (Szechuan), prickly pear liqueur, citrons… With water: a slights dusty side, not sure water was totally obligatory. Tapioca. Finish: long. Comments: I'm finding both the Hellyers Road and this Bimber a little tiresome, a little 'too much', but maybe am I too tired myself.
SGP:651 - 84 points.